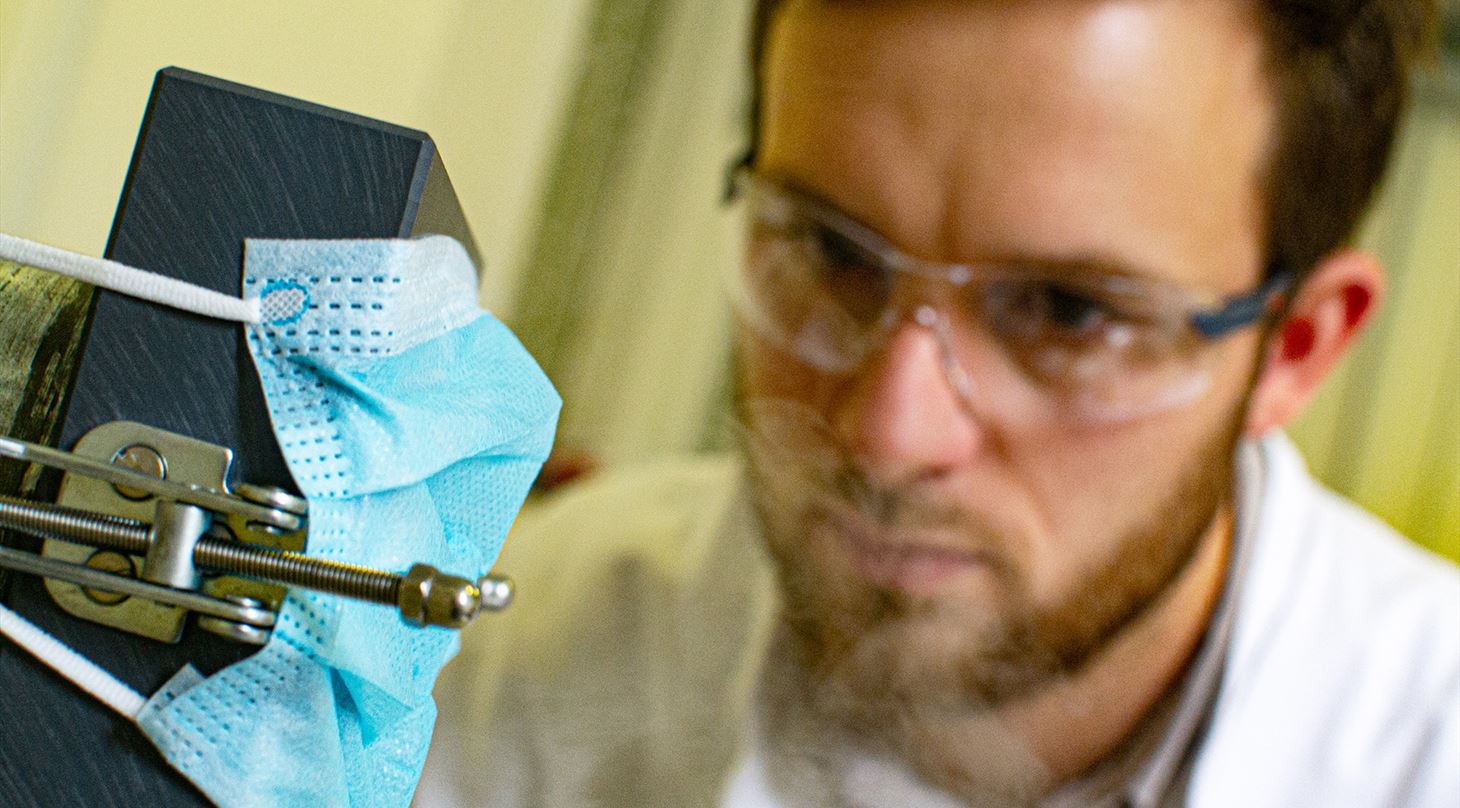 Test of disposable medical face masks (surgical masks)
Test of disposable medical face masks (surgical masks)
Disposable medical face masks (surgical masks) are mainly used to filter viruses and bacteria in the aerosols that are released into the air when sneezing or talking.
Face masks are not only used by health care professionals. Since 2020, disposable medical face masks have also been used by private persons to protect themselves and others against airborne viruses such as coronavirus.
To be approved for use and to ensure that surgical masks protect as expected it must be documented that they comply with the requirements of the standard EN 14683.
At Danish Technological Institute we can test disposable medical face masks/surgical masks according to EN 14683 for all relevant parameters:
Bacterial filtration efficiency (BFE) (accredited test)
Breathing resistance (accredited test)
Splash resistance (accredited test)
Microbial cleanliness (accredited test)
Biocompatibility according to ISO 10993 in accredited laboratory
Evaluation of documentation and test reports for face masks/surgical masks
Disposable medical face masks come in three categories: Type I, Type II, or Type IIR. Each type must comply with various requirements:
Classification

Type I

Type II Standard/ Special

Type IIR
Extra protection

Bacterial filtration efficiency (BFE) [%]

≥95%

≥98%

≥98%

Breathing resistance [Pa/cm2]

<40

<40

<60

Splash resistance [kPa]

Required

Required

≥

Microbial cleanliness [CFU/mask]

≤30

≤30

≤30