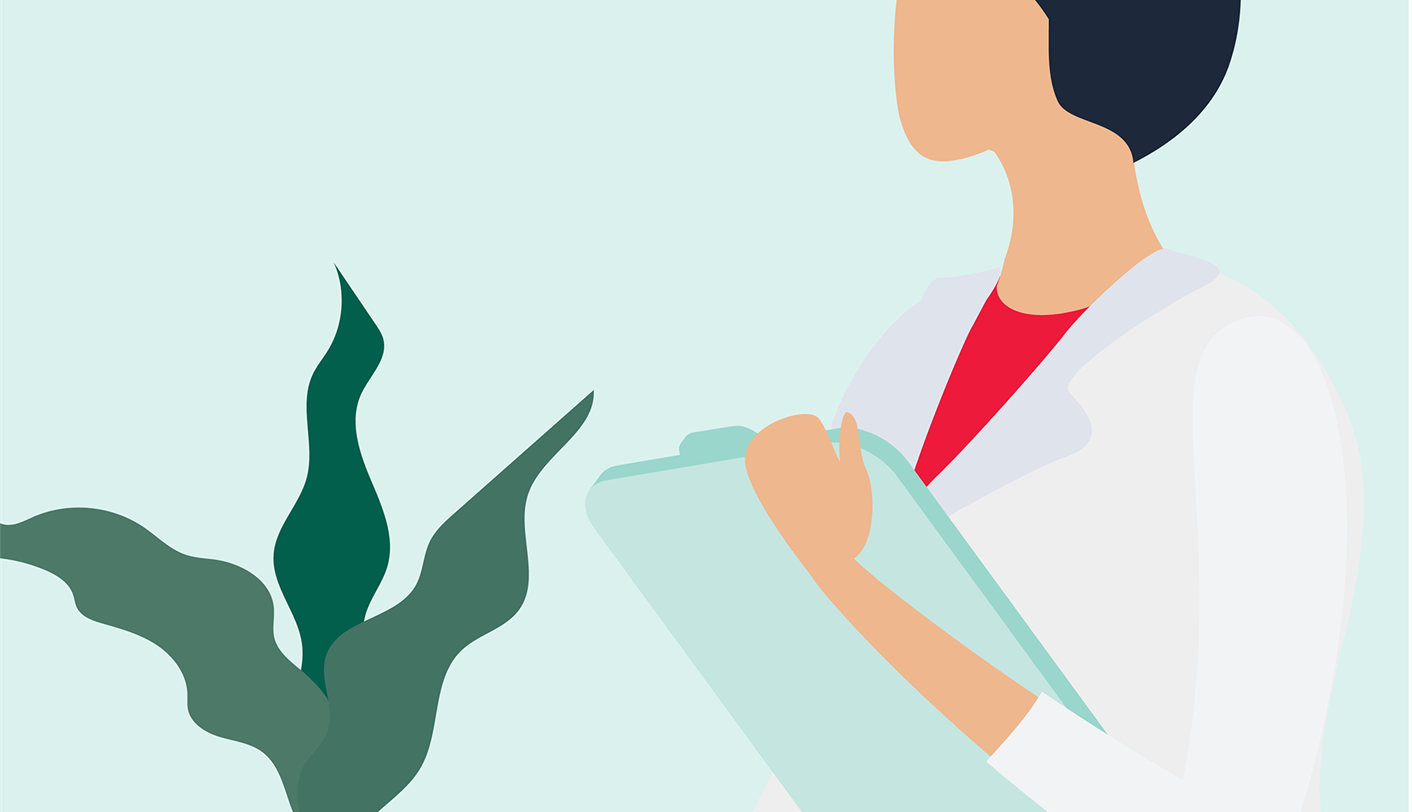 The future of food production - Bioprocesses make food more climate-friendly
At the conference, experts will give presentations with a global perspective on challenges and opportunities and with examples of how Danish companies are working to develop and scale the biological manufacturing processes of the future.
Attendees can look forward to exciting presentations and panel discussions with participation of prominent companies from Denmark and abroad.
There will be ample opportunity to explore the innovative activities in the form of guided tours, small presentations and stands.
Register now to reserve your seat!
See detailed program below
Speakers from:
Nestlé Research, Blue Horizon, Food Nation Denmark, Danish Agriculture & Food Council, Novozymes and Chr. Hansen
Moderator from:
Policy Institute Frej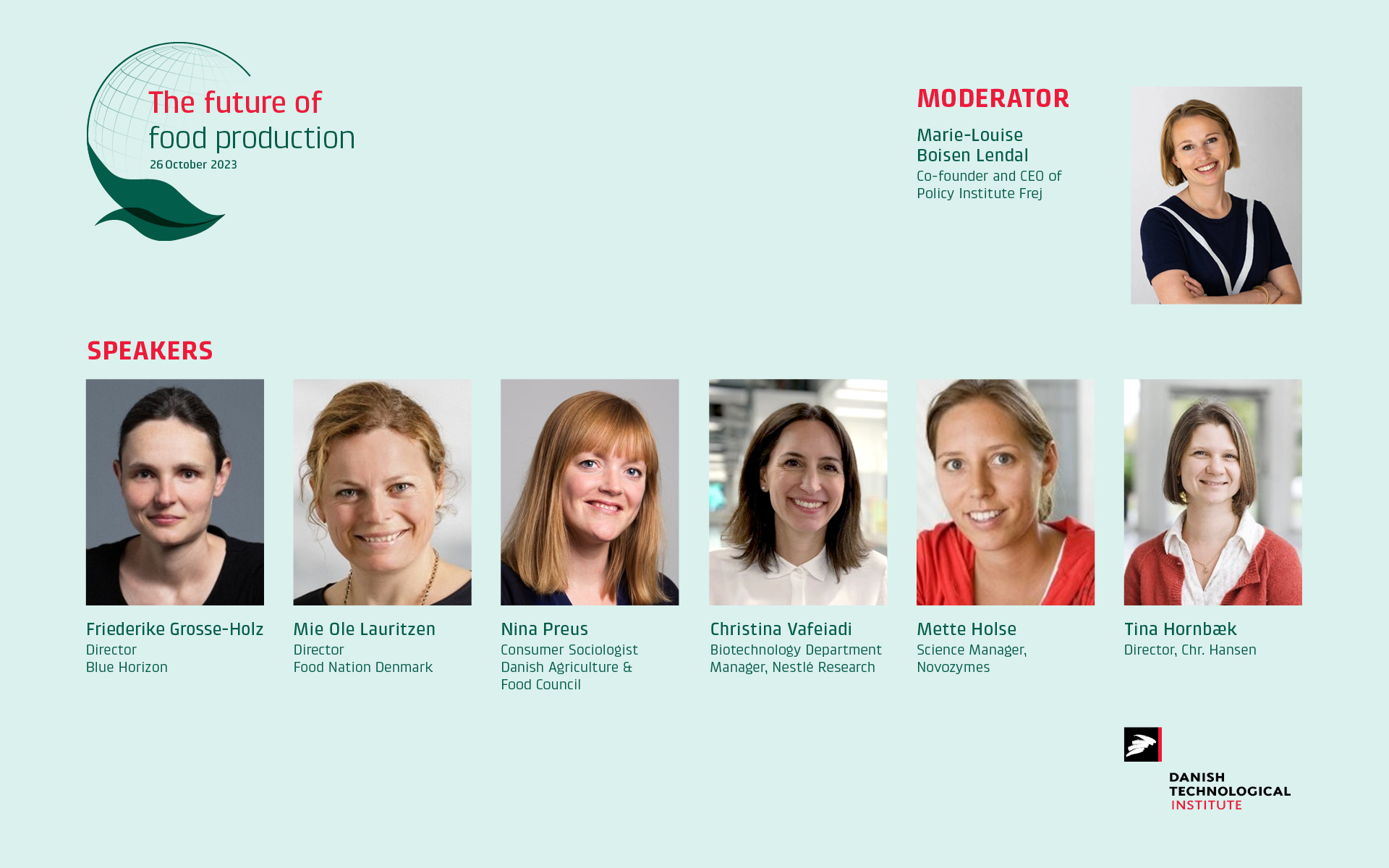 The hours stated below are approximate and may be subject to change. Press the titles to learn more.
Conference programme
Introduction

Lars Leopold Hinrichsen, VP of Business Development, DTI

Moderator
Marie Louise Boisen Lendal, Director, Policy Institute Frej

Bioprocesses and Tradition: A Sustainable Food Roundtable

In response to the urgency of climate change, it is essential to explore

unconventional solutions. This roundtable provides valuable insights into

biosolution investments, anticipated consumer trends, and the hot and

upcoming market trends. It also focuses on how Denmarks food industry

can successfully pursue emerging business opportunities in a disruptive

agricultural and food landscape.

 

Panellist

Nina Preus, Consumer Sociologist, Analysis & Statistics, Danish Agriculture & Food Council
Friederike Grosse-Holz, Director, Blue Horizon
Mie Ole Lauritzen, Head of Business Development and Partnerships, Food Nation Denmark

Natures Little Miracles: From Unconventional to Palatable

Biosolutions hold immense power in terms of creating a more sustainable food production. This roundtable discussion delves into the transformative potential of bioprocessing, which can convert ingredients into nutritious and delicious foods. The main emphasis is on highlighting the crucial role of bioprocessing and consumer acceptance. Ultimately, taste becomes paramount, and consumers' choices become decisive in accelerating the transition towards a sustainable food system.

Panellist

Christina Vafeiadi, Biotechnology Department Manager, Nestlé Research, Nestlé
Mette Holse, Science Manager, Novozymes
Tina Hornbæk, Director, Chr. Hansen

DTI Showcases, DTI Tours and DTI Talks - an afternoon of exploring DTI

DTI Showcases, DTI Tours, and DTI Talks - an afternoon of exploring DTI

DTI Showcases: Come and taste some of the foods of the future, get insight on current projects and have a chat with our experts, specialists in food production and collaboration partners on various topics such as microalgae, fermentation, reducing waste, valorizing side streams, biodegradation, biorefinery, and much more. Also, hear about the Biosolutions Technology Center – DTI's ambitious new test-, demonstration-, and development center for fermentation and microalgae production, which is under construction in Taastrup.

 

DTI Tours: Tour some of the laboratories and test facilities at DTI where our specialists work on developing and using bioprocesses for food production. Visit the algae field, the sensory laboratory and a selection of pilot plants.

 

DTI Talks: Rest your legs and get inspired when specialists from DTI present the latest R&D in food and production technology, using bioprocesses: transforming garden weeds to food, producing proteins with microalgae, converting pigs' blood into a delicious food ingredient, increasing the yield of rape seed with enzymes, how to use DNA-based methods to prevent food waste and get a fresh update on legislative aspects relating to GMO and Novel Foods.

 
Show the full programme
Do you have any conference related questions, please contact
Gry Carl Terrell
Forretningsleder