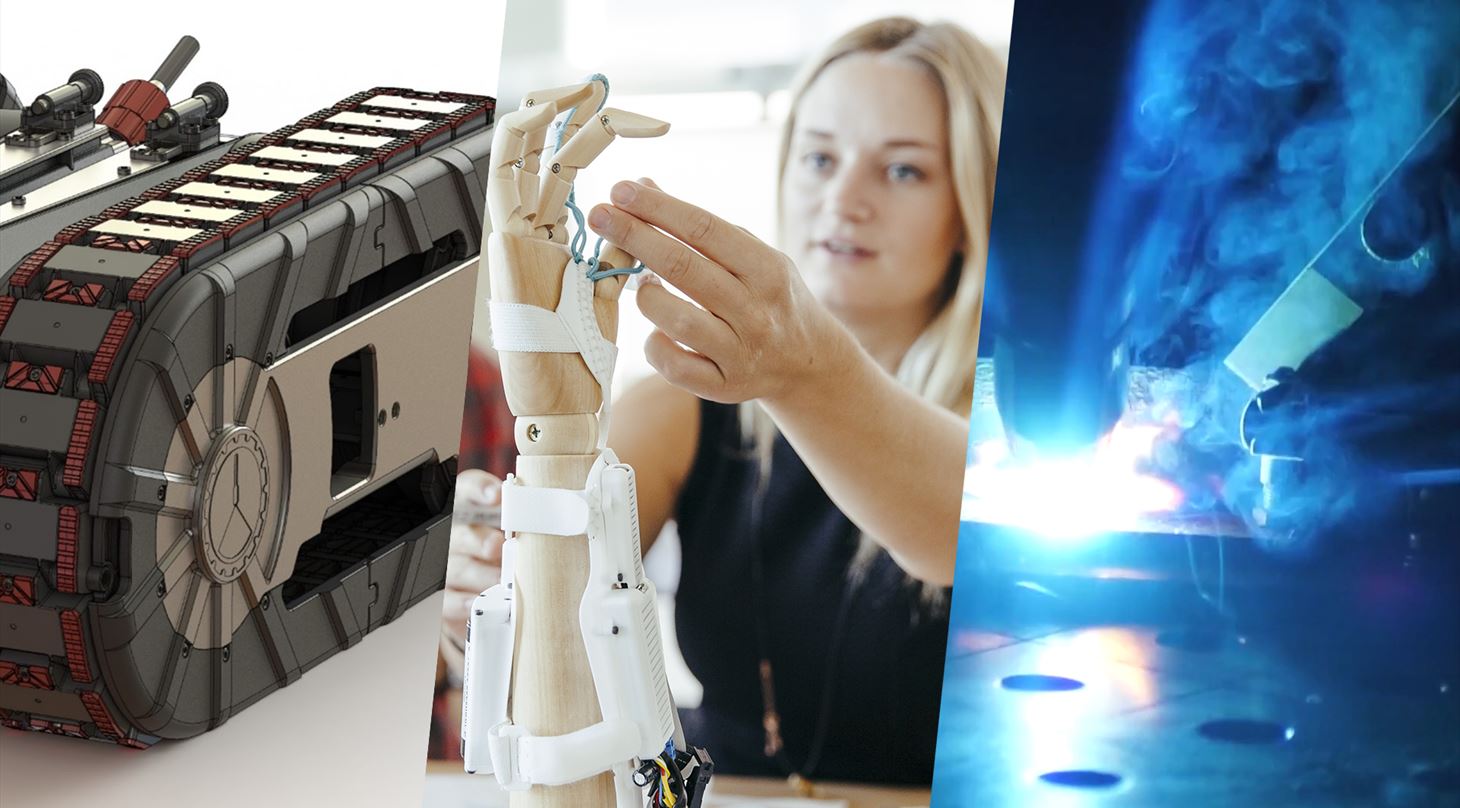 Three Danish companies amongst the 10 most promising robot startups in Europe
Danish companies have won three out of ten places in Europe's big accelerator program for robotics companies, RobotUnion. They now look forward to receiving free advice from experts foremost technology centres in the robotics industry and up to 120,000€ -- almost 900,000kr
The three companies that are going further are: Cliin, Smooth Robotics, and Tendo – which work in the areas of large ships, control systems for welding robots, and robot gloves containing intelligent sensors, respectively.
Thomas Sølund, a technology manager at the Danish Technological Institute, says that all three companies are addressing important issues and, not least, a sharp and concrete solution to the problems.
- They have been really good at finding gaps in the market and creating concrete solutions which can be taken to the market quickly. They are also close to the customers - and it is probably a mixture of these reasons that have enabled the three companies go further, he says.

Expert knowledge will boost the development process
Although the companies are very different, they all agree that it is the expert advice from Europe's leading robot technology centers that they are most excited about winning.
- It wasn't so much the money we were after, but more cooperation with DTI. We have searched through our networks in universities and the like to find the knowledge and experience that we know we lack. And it has been insanely difficult. So it's really important to us, and we're very happy, says Cliin's director, Thomas Jørgensen, who expects participation in the RobotUnion program to accelerate the company's development considerably.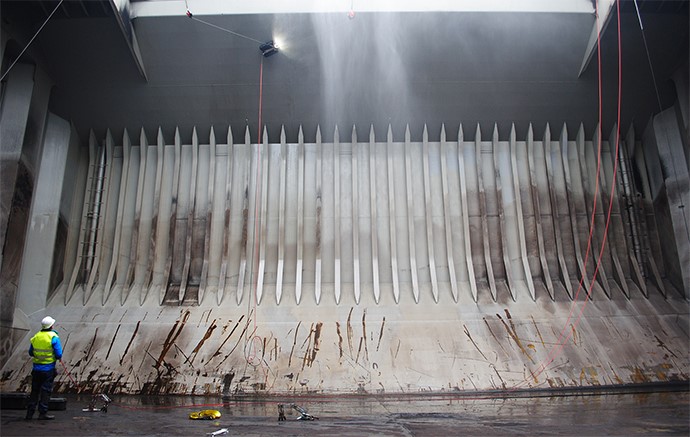 Cliin have developed a robot that cleans the inside of large ships and is extending into hull cleaning, including underwater. Cleaning is carried out manually today and is very expensive, so automating this task has huge economic potential.
The Danish-Swedish company Tendo - which has previously been part of Odense Robotics StartUp Hub – they are also enthusiastic about getting other experienced eyes on the company's product.
- We are really looking forward to getting more expert business guidance. We have a very strong team who are good at what we do, but we do not have sufficient experience as we are relatively new in the industry, says Sofie Woge, who is director of Tendo. Tendo, which has an office in Sweden and a branch in Denmark.


Tendo is developing a robot glove containing intelligent sensors that can help a person grasp, hold and hand over an object. The glove allows older people and people with weak hands - caused by illness or accident - to live more independently.
204 applications
RobotUnion received 204 applications in the project's first application round and 44 applicants were chosen to pitch their product to the RobotUnion jury. Since then a tough selection process has chosen the sharpest 10 companies to go further.
- It is a very small needle eye that we have come through, and there has been a lot of work in it so far, which has helped make us focus and increase our self-insight, says Erik Mønster, director of Smooth Robotics.
- This achievement definitely gives us extra opportunities, because it helps us to tackle some of the development phases we are currently in. And we are just really excited to be able to move that step further, he adds.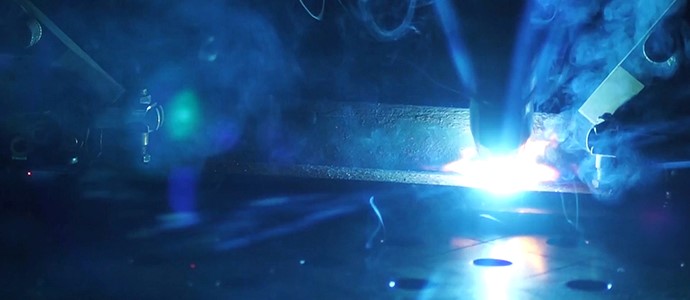 Smooth Robotics is developing a control system that makes it faster and easier to use welding robots - without the need for programming. Using custom-made joysticks and the latest sensor technology, welding processes can be changed in less than 10 minutes.
By October this year, four of the ten companies will be chosen to receive additional support and up to 100,000 euros extra in capital.

RobotUnion opens for a second round of applications
Are you a small robot company that has a solution to a challenge in the industry? Or are you from a company looking for an automation solution that could be developed in RobotUnion by the right robot company? Then you now have a second opportunity to apply to RobotUnion.
- The program helps boost startup companies in the difficult startup phases, and you get top-notch help for your product development - from the research phase to the actual setup of the technology - from five different RTOs in Europe, says Thomas Sølund.
If you are interested in taking part in RobotUnion, you can read more on RobotUnion's website. If you have any questions, you are welcome to contact Thomas Sølund.

RobotUnion consists of 14 partners, where Odense Municipality, MADE and DTI represent Denmark. The application deadline for the second round of RobotUnion funding is April 30th, 2019.

RobotUnion is funded by the Horizon 2020 Framework Program of the European Union, Grant Agreement No. 779967.