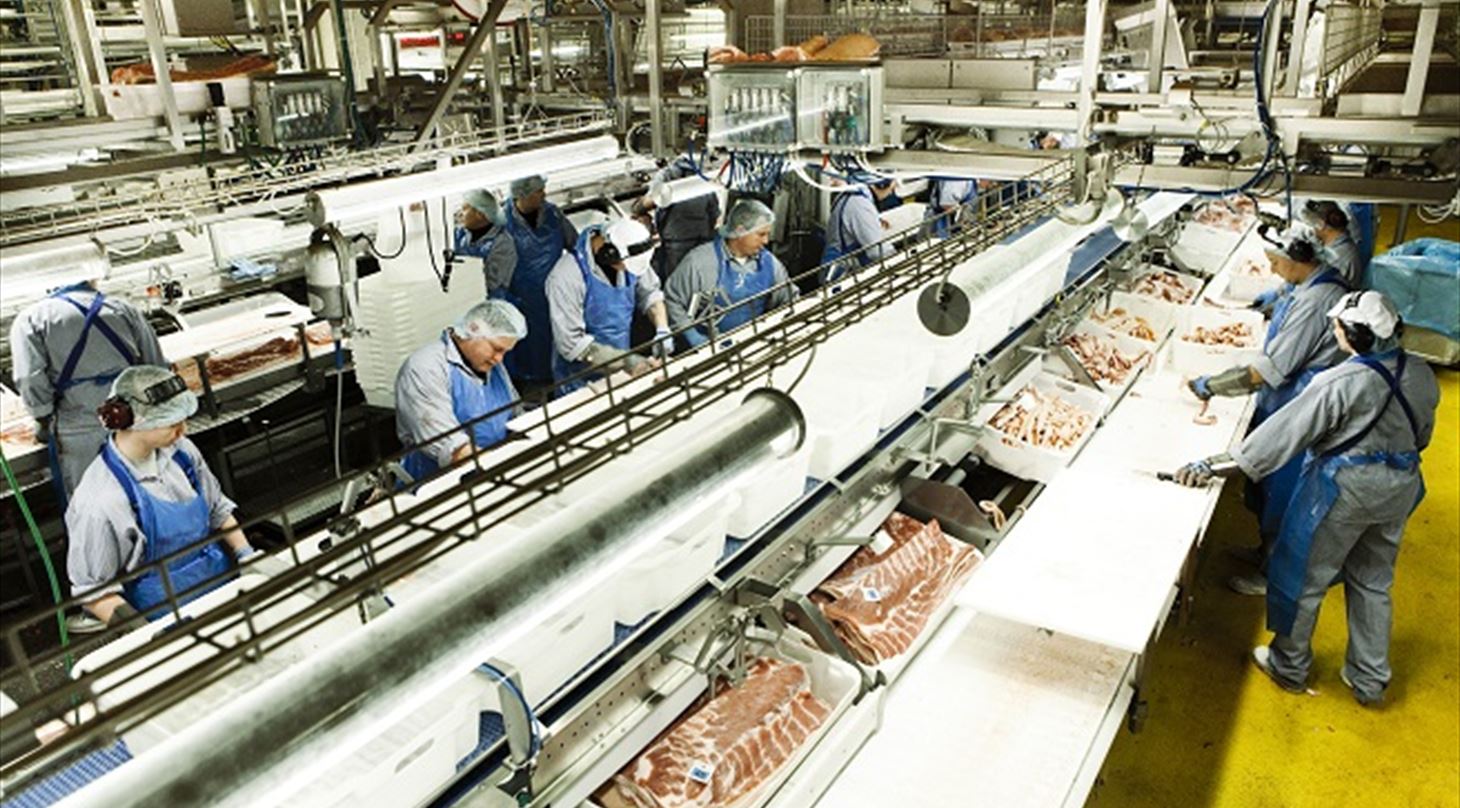 Yield Boost
NEW ENHANCED YIELD BOOST BASED ON SUCCESS FEE
75-80% of a meat company's expenditures lie within their raw materials, and therefore the biggest opportunity to increase profit is found in their raw material utilization.
We offer a new enhanced Yield Boost concept in which the success fee is based on real volumes and deviations – an objective and fair settlement through our Yield Control Tool, which will be included in our service.

The Yield Control Tool comprises:
Definition of the cutting & deboning recipes: products in and out, main and secondary products, standard yields and, if possible, variation in the standard yields per +1% LMP.
A comprehensive collection of data (by day, shift and batch) of the incoming carcass weights and the outgoing product weights.
If the LMP is included in the model, the LMP per batch/recipe must be known.
The detail of the number of pieces produced per cutting & deboning recipe.
The reference prices cannot be changed during the project (unlike the production volumes). They must be break-even prices, so the economic result is not affected by the Product Mix.
Labour costs (e.g. Euros per kg) per recipe shall be known.
The Economic Result is calculated as the sum of the product of each Article Weight times its Reference Price: Σ (Article Weighti x Pricei) where i = 1… N.
DMRI has developed various concepts to improve the meat companies' competitive advantages based on raw material utilization under the suite DMRI Pork Profit.
Enhance your profit with a positive cash flow without any or with limited capital investment:
Based on your products
Same infrastructure and process equipment
Same staffing
The methodology and work plan for the Yield Boost project is as follows: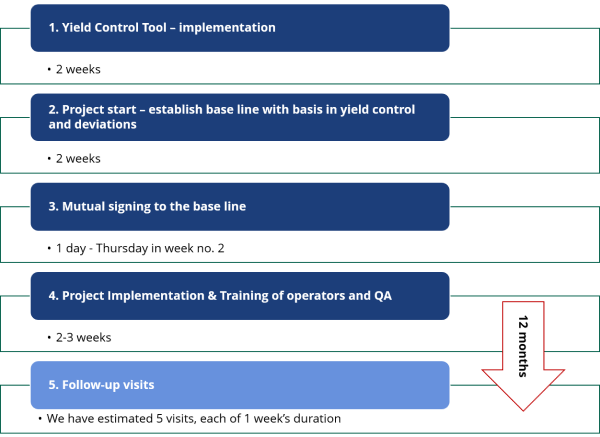 We assist you in boosting your export market value by producing higher uniformity and quality standards of the products.
As a team for the next 12 months – we will train, teach and coach you in how to increase profit based on the DMRI Follow-up Management System – a set of KPI's that are systematically monitored and registered throughout the project. The company's culture focus and mindset will be changed to a pro-active organization taking immediate actions to deviations.
We have a positive reference list with more than 40 Yield Boost projects and with an increased profit of 0.05 to 0.20 ₵/Kg cut meat for our customers.