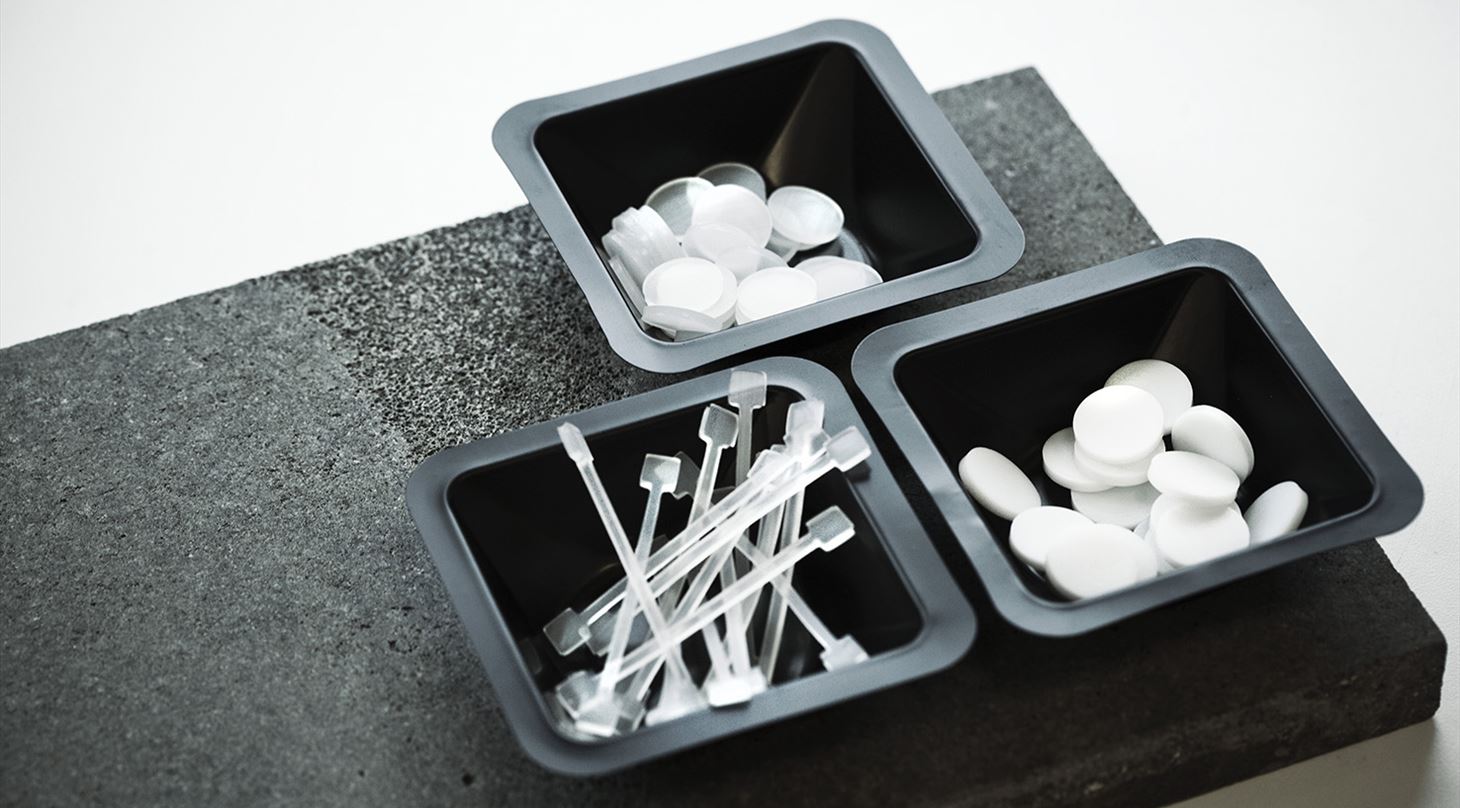 Supercritical CO2
Due to their unique properties and comparatively low environmental impact, supercritical fluids are widely used for the extraction and separation of organic compounds, particle production, as reaction media, and or the destruction of toxic waste. Supercritical carbon dioxide (scCO2) is the most widely used supercritical fluid and is used commercially for applications such as the extraction of caffeine from coffee beans and the impregnation of wood with anti-fungal agents due to its low cost and nontoxicity.

One of many advantages of scCO2 technology is that the CO2 completely evaporates after a given process leaving the material free of residual solvents, compared to conventional organic solvents which require an additional process step to remove residual solvents.

At the Danish Technological Institute we are using state of the art scCO2 equipment in our work. We develop new materials for different industries, e.g. for medical applications. Centre for Plastics and Packaging Technology has been involved in the development of silicone/hydrogel composites for use in drug delivery devices, and scaffold structures for the regeneration of tissue.

How can the Danish Technological Institute help you?
Processing:
Extraction of oils, food ingredients, active drugs, and proteins
Impregnation of anti-bacterial drugs and anti-fungal agents for plastics and wood
Silicone/hydrogel composites for long-term release of active drugs
Porous structures and membranes
Chemical modification of silicates, cement, and other minerals
Characterisation and quality control testing:
Mechanical properties: tensile testing and hardness measurements
Chemical properties: FTIR, ATR-FTIR, and Raman spectroscopy
Imaging techniques: Micro CT scan and microscopy