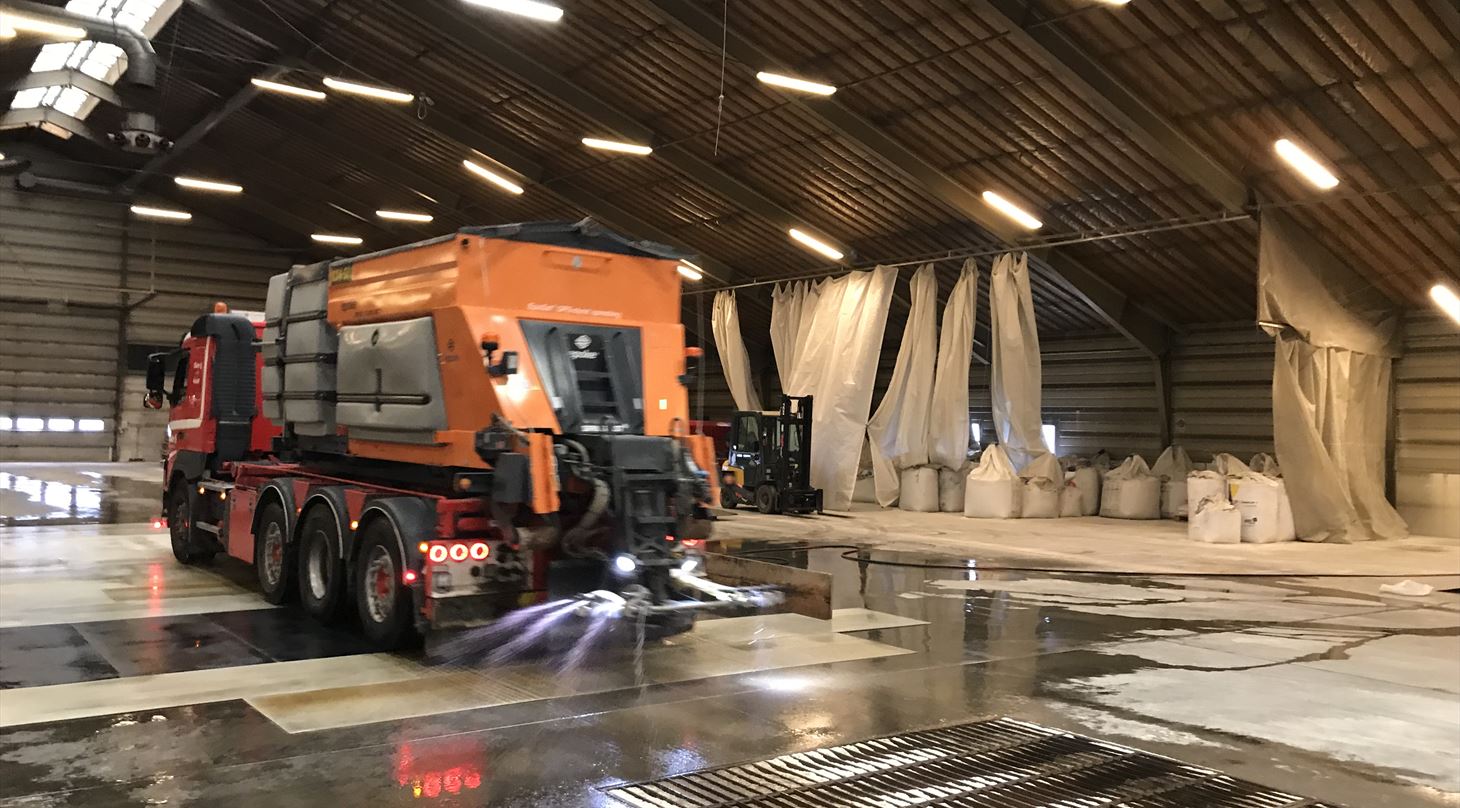 Test and validation of salt spreaders and path spreaders
Danish Technological Institute (DTI) offers test of winter maintenance equipment – spreading and spraying machines. Our dedicated test team has a lot of experience with testing and developing salt spreaders and other kinds of spreaders, including path spreaders. This experience along with the unique test facilities at Bygholm, Horsens DK, ensures that DTI can provide high quality test results. We test salt spreaders according to ISO EN 15597-2 and we have a similar method for testing path spreaders.
If you need to test different kinds of salt for your fertilizer chart, test the transversal distribution or need a reference measurement for your own test methods and facilities, DTI will put our knowhow, test facilities and resources at your disposal, adapted for your specific needs.
We can offer test reports, as strong tools for proving and comparing different products. Furthermore, our test results can be used for your development process. With our facilities and measurement equipment you will be able to achieve fast and precise measurements, identifying the effect of even the smallest design changes on your products.
How can Danish Technological Institute help you?
Facilities for ISO EN 15597-2, for test of winter maintenance equipment - spreading and spraying machines
Test of evenness of transverse distribution
Test of evenness in shoulder/hard shoulder
Test with different kinds of salt
Deviation of the obtained flow rate from the intended flow rate
We cover all or part of the process from:
Determination of needs
Execution of test runs
Validation of data
Test report