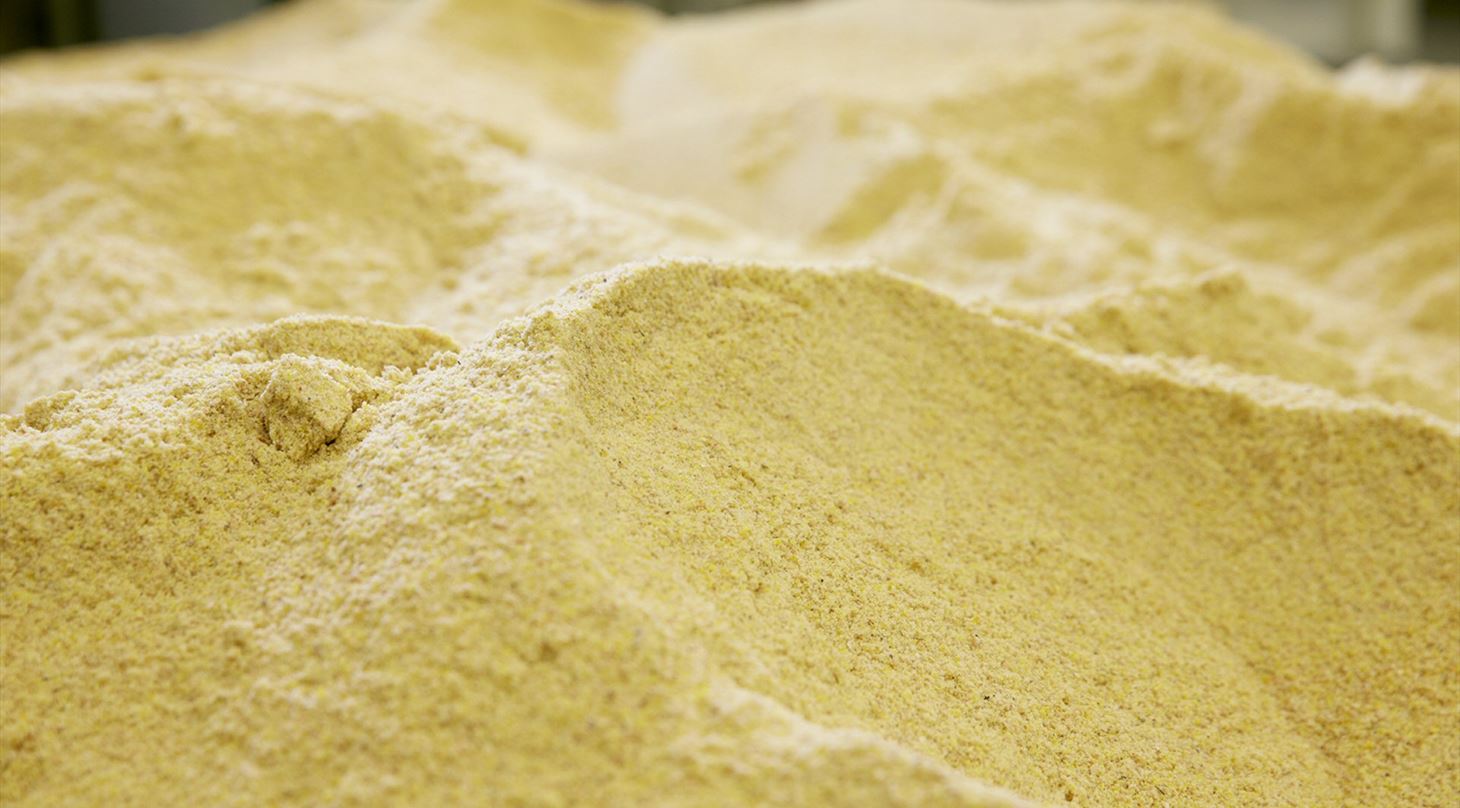 Additives to feed
At Danish Technological Institute we offer a 1.300 m2 test facility for testing and production in pilot scale.

This gives you the opportunity to try out new formulas, ingredients and additives for food and feed without interrupting your existing production.
At our pilot test facilities you can perform trials under controlled conditions and receive reliable data to verify your product or further development before up-scaling to full commercial size.
You can for instance test how enzymes and other additives are appropriately added to feed. At the pilot plant we can support you in the development and adjustment phase to document the effects and stability of additives in the feed during production.
We can also advise you on recipes and help you understand the processes involved during pelleting or extrusion.
We invite customers to be present at the tests.
We offer:
Capacities from 300 kg/h- 3000kg/h feed
Feed grinding
Additive mixing
Pelletizing and extrusion
Division of test sample down to desired amount