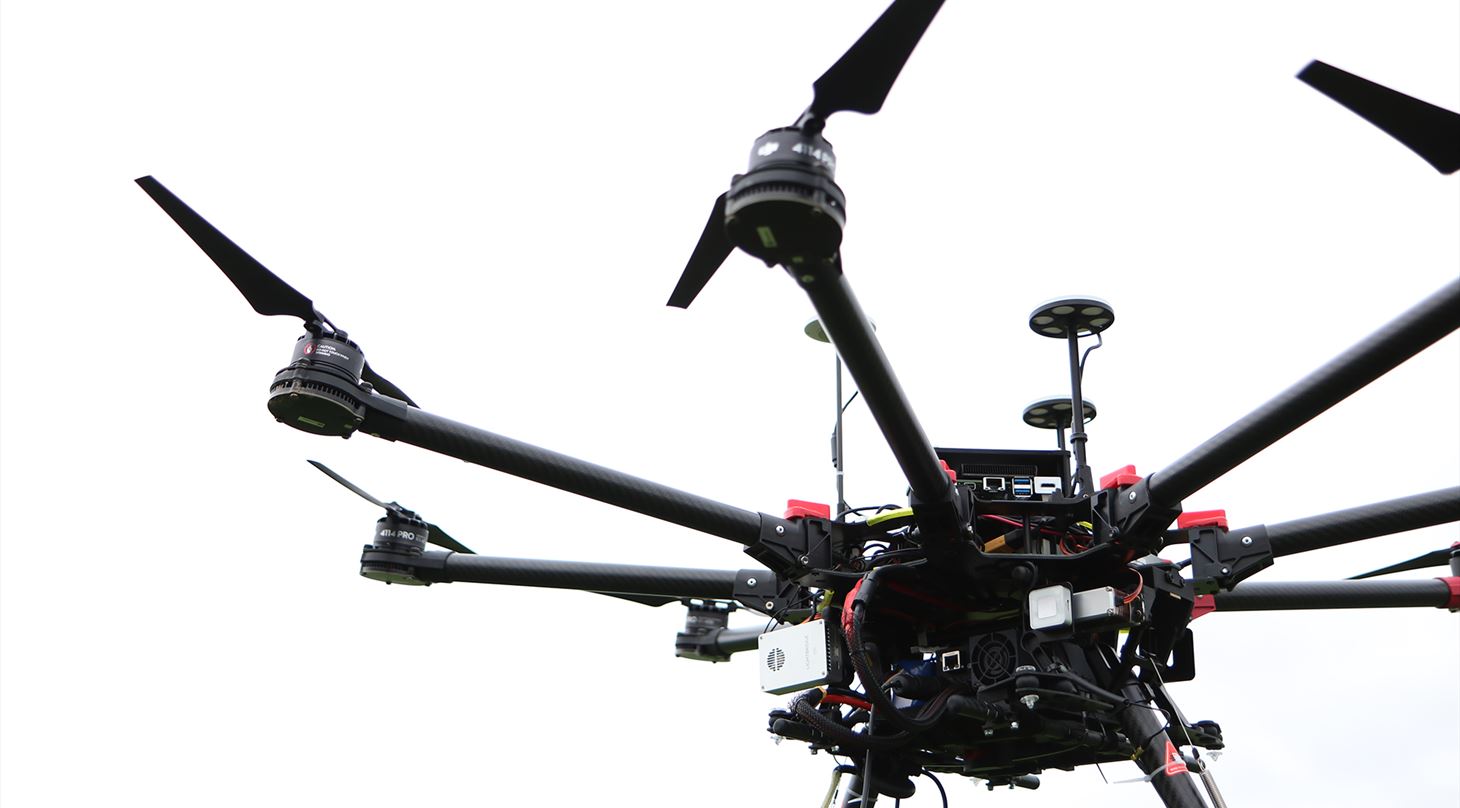 InnoDrone Conference: Industrial application of drones at international level
InnoDrone is pleased to invite you to our InnoDrone Conference which takes place at this year's E-18 and R-18 in Odense.
The conference - co-organised by the Danish Technological Institute (DTI) - gathers drone developers and companies, researchers and industry players from all over the country.
Top-notch international speakers will present new insights into international drone trends, developments and markets. We will delve into the potential values and challenges of using drones for solving current and future challenges across different industries.

This is your chance to meet with other professionals and potential partners from your own industry – or the industry you want to enter!

The aim of the conference is to gain inspiration from international drone environments and facilitate cross-border networking and collaboration.
The conference will be held in English. Access to the conference is free of charge but we recommend you book a seat by writing Kasper Munk-Petersen at kmp@adm.aau.dk. Please also note that the conference is part of Robotmessen 2018, so you need to sign up here as well: https://robotmesse.dk

AGENDA
12.50-13:00 Arrival
13:00-13:15 Industrial Application of Drones by Morten Berenth Nielsen, Project Manager, InnoDrone
13:15-13:40 UAS Deep Vision: from Fiction to Conviction by Nabil Belbachir, Head of Department, Norwegian Research Centre
13:40-14:05 Beyond Visual Line of Sight Offshore Drone Operations by Anders la Cour-Harbo, Manager Drone Research Lab, Aalborg University
14:05-14:30 Building an Automated Drone Platform by Per Magnus Veierland, CEO, Sevendof
14:30-14:55 Break
14:55-15:10 Pre-Demo Day: Flying BVLOS at Demo Day by Lars Michael Larsen, Commercial Director, UAS Denmark
15:10-15:35 Uncertainty-Aware Learning Control for Robots As Applied to Ground and Aerial Robotics by Erdal Kayacan, Associate Professor, Aarhus University
15:35-16:00 Operating UAV's for Complex Operations in the Arctic and Development of Future Technology by Michael Thorsen, CEO, Integra Aerial Services
16:00- Thank you for today

Time
13th September 2018 at 13:00-16:00

Place
Odense Congress Center
Ørbækvej 350
5220 Odense SØ

Price
Free access to exhibitions and InfinIT's conference

Note: 14th September 2018 the Danish Technological Institute will demonstrate package delivery, where a drone with a suction cup will pick up and automatically deliver a package on a transportable landing platform. Read more and sign up to the event here (in Danish).