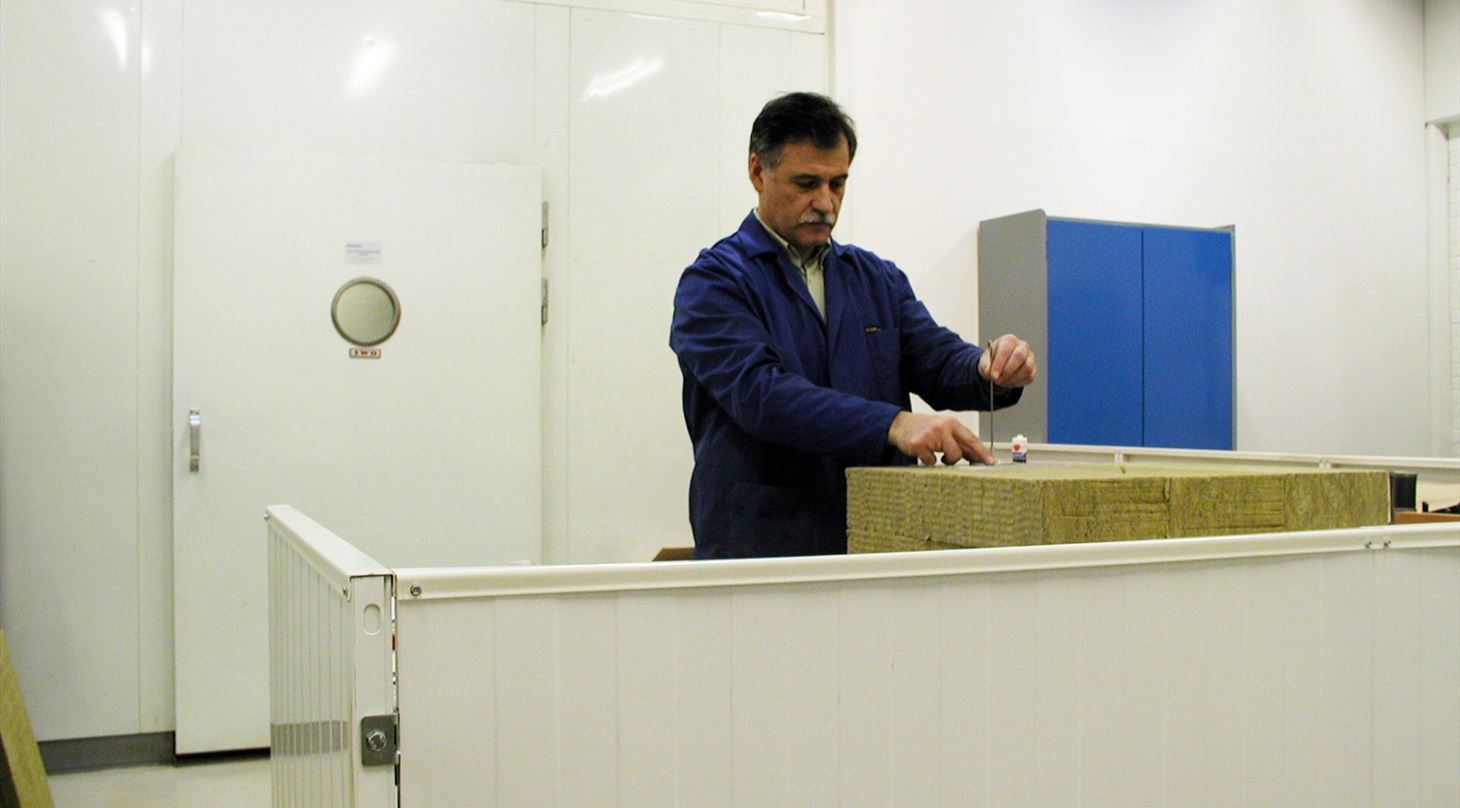 Thermal Laboratory - Insulation
Our thermal laboratory has facilities for
Testing building insulation for thermal conductivity, dimensions and compressive strength
Testing building materials and industrial insulation, slabs and pipe sections in the temperature 0 to 800 °C
The equipment
Two Guarded - Hot- Plate (GHP) apparatus for building insulation after EN 12667 and EN 12664
GHP for industrial insulation. (50 -800°C) after EN 12667
Three Guarded – End pipe sections Ø60, Ø89, Ø219 mm after EN ISO 8497
The laboratory tested insulation materials since the 1950's. The staff is highly skilled and experienced.
Capacity
The capacity of the laboratory is in the range of
200 λ10
45 λhigh-temperature slabs
45 λhigh-temperature for pipe sections per each of the 3 diameters
The capacity depends on the temperature range.
Thermal conductivity 0,04 to 2 W/mK (not for all rigs, temperature dependent)
Accreditation and approvals
The laboratory is accredited by both ILAC, the International Laboratory Accreditation Cooperation, and DANAK, the Danish Accreditation and Metrology Fund, (ISO/IEC 17025) to carry out tests according to internationally recognized accreditation standards.
The laboratory is notified body (NB 1235) for all relevant product-standards for Thermal Insulation product for building equipment and industrial insulation, so EU marking can be done based on the test results.
The laboratory is assessed after relevant parts of EN 1946 and based on this Registered Laboratory for Thermal Conductivity Testing under key-mark (www.key-mark.org),
The laboratory takes part in all proficiency-tests and moreover the lab. runs informal comparative testing with several manufactures to keep sharp on the accuracy and test quality.
Specifications
Accredited tests:
EN 12667
EN 12664
EN 822
EN 823
EN 826
Non accredited test and work.
The laboratory are consultant for the industry and develop – as an example – computer programs for design of high temperatures insulation systems.