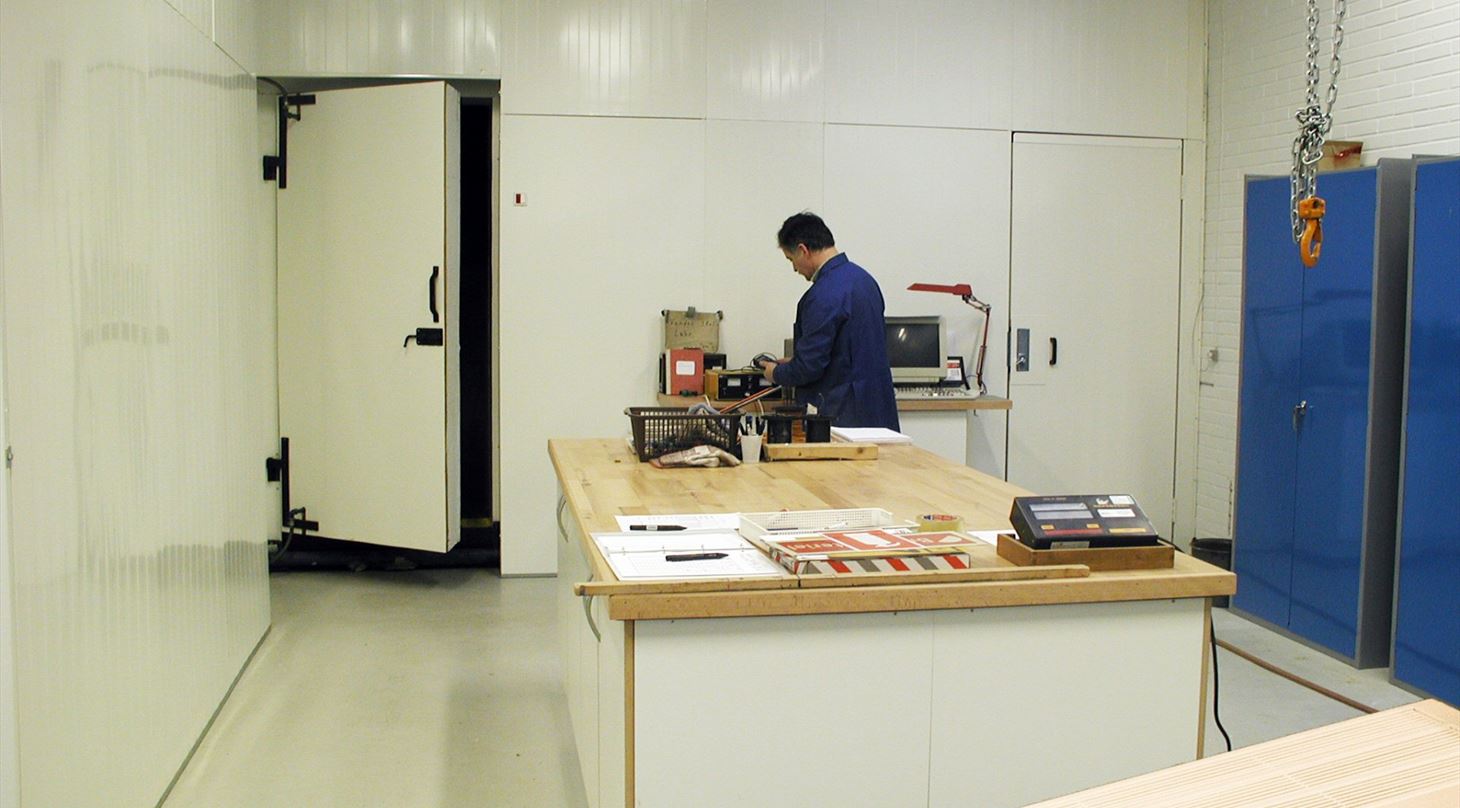 Thermal Laboratory - Radiators
Our thermal laboratory has facilities for
Testing radiators for heat output, pressure loss and pressure strength under accreditation
Testing electronic heat cost allocators as non-accredited tests
The equipment
Test rig for radiators after EN 442-2
The laboratory tested radiators since the 1950's. The staff is highly skilled and experienced.
Capacity
The capacity of the laboratory is in the range of
75 radiator tests per year
The capacity depends on the temperature range and number of test points
Radiator heat output 200 – 3000 W
Accreditation and approvals
The laboratory is accredited by both ILAC, the International Laboratory Accreditation Cooperation, and DANAK, the Danish Accreditation and Metrology Fund, (ISO/IEC 17025) to carry out tests according to internationally recognized accreditation standards.
The laboratory is notified body (NB 1235) for radiators (EN 442-1, so EU marking can be done based on the test results.
The laboratory takes part in all proficiency-tests and moreover the lab. runs informal comparative testing with some manufactures to keep sharp on the accuracy and test quality.
Specifications
Accredited tests
Non accredited test and work.
The staff test heat cost allocators for c-values and counting speed. The staff took part in the work with the EN 834, heat cost allocators and act as a consultant for the SIK, the authority for this area in Denmark.
For radiators TELA worked out verified mathematical models for heat output at reduced temperature and flow, now used in DK for practical design. Dynamic models for radiators – developed at TELA - are in common use for scientific work on energy system modelling.