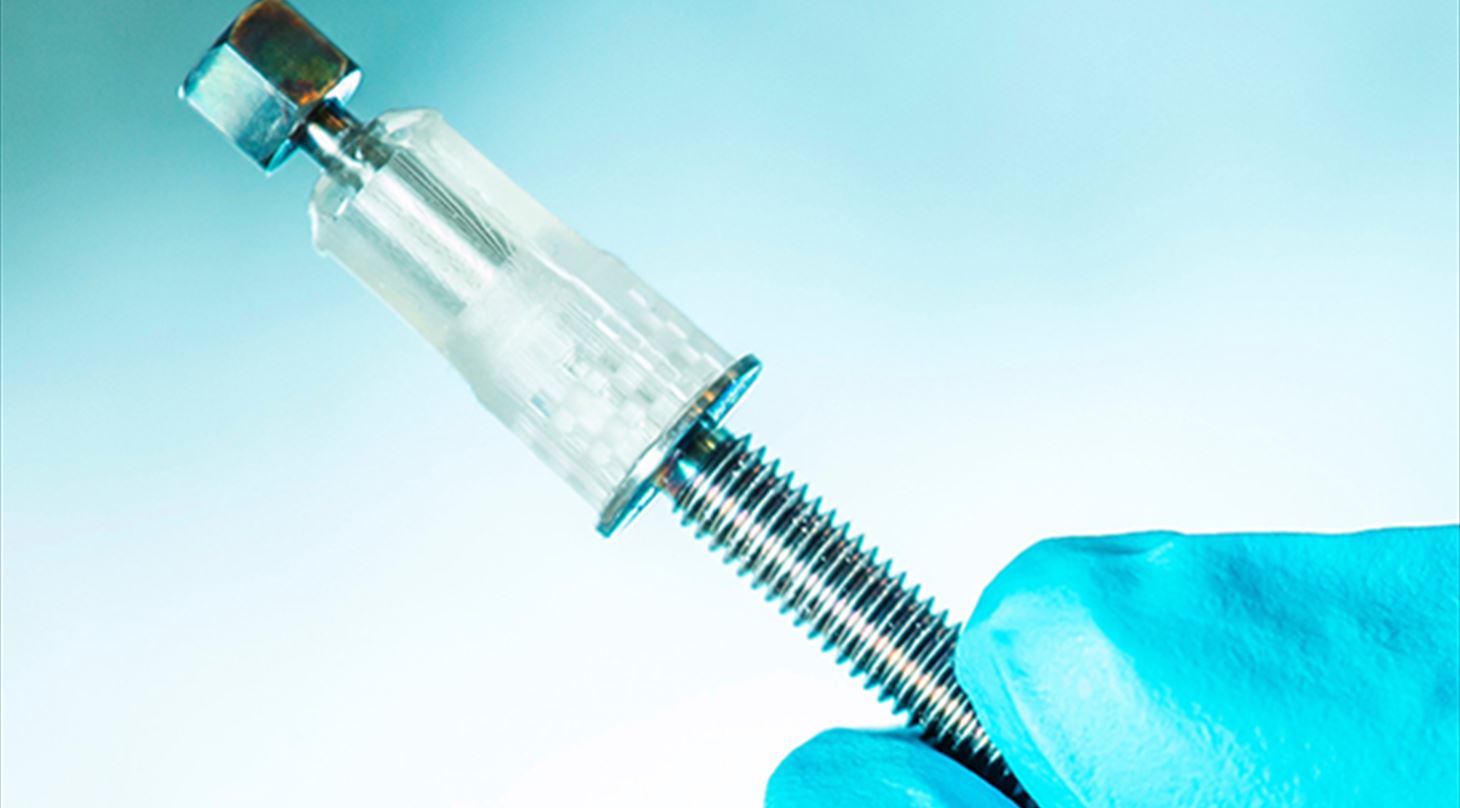 The Danish Technological Institute develops porous silicone implants with free form injection molding
At the Danish Technological Institute, we have for a number of years been working on developing a new design for percutaneous implants (implants that pass through the skin). Together with our partners in the project, Percutaneous Implants with unique Soft Tissue sealing properties (PIST), we have developed a new implant design that is currently being tested in-vivo in a comprehensive animal study. We set out with the goal of finding the optimal implant by
chemical modification of the surface to improve the adhesion of the skin so that the tissue grows better on the surface,
choosing a compatible material that best matches the mechanical properties of the skin so that movements in the skin are relieved by the implant itself,
introducing porosities and optimizing the design to increase the skin´s ability to adhere to the implant.
If successful, these properties will greatly reduce the formation of scar tissue and the risk of infection.
Points 2 and 3 are made possible by using a completely new technology called free form injection molding (FIM) to mold porous implants in a design that has not previously been possible with conventional injection molding. This technology exploits the geometric freedom of 3D printing (additive manufacturing) and the possibilities of molding these geometries using soluble molds known from the jewelry industry, among others. This gives entirely new possibilities to freely choose very complicated and even porous geometries and work directly with rapid prototyping in the final approved material. This is a vast improvement compared to to traditional 3D printing, which is limited by the resin range for the printing technology used. With FIM, we were able to test designs directly in medically approved silicones and elastomers, thereby quickly reaching the final product, see figure 1.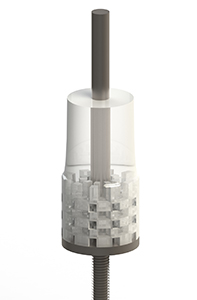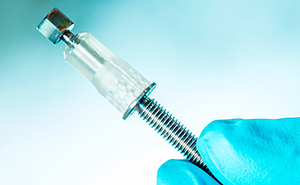 Figure 1 Cad model (left) of the silicone implant with titanium bone screew and the final porous PIST implant beeing tested in-vivo (right).
The specially developed soluble resin and associated printer from Addifab made it possible to produce beautiful implants with perfectly defined porosities. Something we had not thought possible when we started our project. We have successfully tested several soft medical grade silicones, both low viscosity elastomers and liquid silicone rubbers, with shore A hardness levels from A10 to A50. Successful FIM products have been realized with Nusil MED -6215, Medisil PR415/10 from Primasil, 3003/10 from Wacker and Sylgard 184 from Dow Corning. The implants are produced by first printing two half shells that fit around the titanium screw, see figure 1. Next, the silicone is molded around the screw and in the printed mold, then the silicone is heat treated in the mold to complete the vulcanization process, before the last step of dissolving the mold in an alkaline solution and thereby release the item. This approach is unique to FIM and is easily adaptable to other "impossible" geometries or over-casts. It enables the production of individually customized products, one-off spare parts or just special components in small series. We have several projects underway at the Danish Technological Institute where we utilize this technology that provides a shortcut to quickly develop new products or optimize the design without the economical and time-consuming work of traditional injection molds.
We would like to acknowledge all the partners in the PIST project for their incredible work and contribution; The Interdisciplinary Nanoscience Center Aarhus University, Elos Medtech Pinol and Danish Technological Institute. As well as Innovation fund Denmark for support.