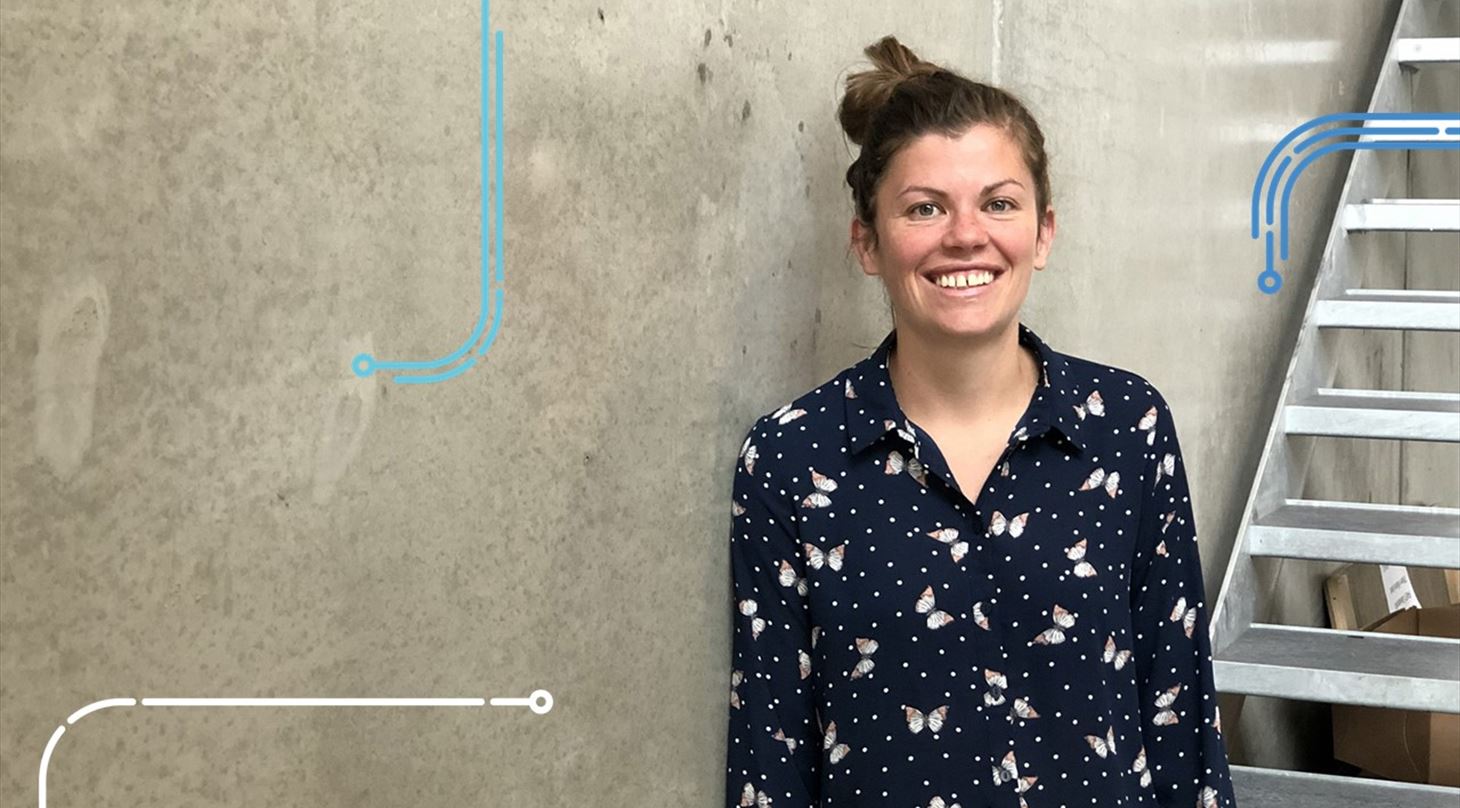 StartUp Walk-In: Meet the female entrepreneur behind self-driving supermarket robots
Are you driven by an entrepreneurial spirit, and do you have a groundbreaking robotic idea? Maybe you are about to take the big brave step? No matter where you are on your entrepreneurial journey, the StartUp Walk-In is an event for you.

On 12 October 2023 from 15:30-18:00, you can soak up the knowledge of what it's like to start a robot business, while at the same time getting a lot of good advice.
The event takes place at the Danish Technological Institute (DTI) in Odense and is organised in collaboration with Odense Robotics.

Meet Clio
Clionadh Martin, also known as Clio, is a Franco-Irish visionary specialising in developing and constructing supermarket mobile robots. Her background includes a master's degree in advanced robotics, and her entrepreneurial journey started in Odense in 2016, where she worked as a robot developer at Blue Ocean Robotics.
In 2018, she took the brave step and founded Coalescent Mobile Robotics, and shortly after the company entered the Odense Robotics StartUp Hub at DTI (what is now know as Odense Robotics StartUp Fund & Incubator).
A combination of Clio's belief in the company, drive and her go-getter courage has secured Coalescent Mobile Robotics a talented team of 21 employees with many different nationalities.
The company has recently made an impressive double-digit million investment which will strengthen its international expansion with a focus on shop robots.
Process optimisation with advanced robotic technology
Coalescent Mobile Robotics designs and builds fast and flexible collaborative robots (cobots) to help the retail industry optimise their 'click and collect' processes and replenishment processes that today require manual and heavy work by moving goods from warehouse to shelf.
Through the automation of store-specific tasks, mobile robots play a decisive role in solving challenges and optimising processes. Clio's ambition is clear: Coalescent Mobile Robotics must be the leading to-go technology in the retail industry.
Join us for the StartUp Walk-In on 12 October 2023, where we will present a female role model for the first time. Clio looks forward to sharing her journey and inspiring with precious advice in the form of dos and don'ts in robotics entrepreneurship.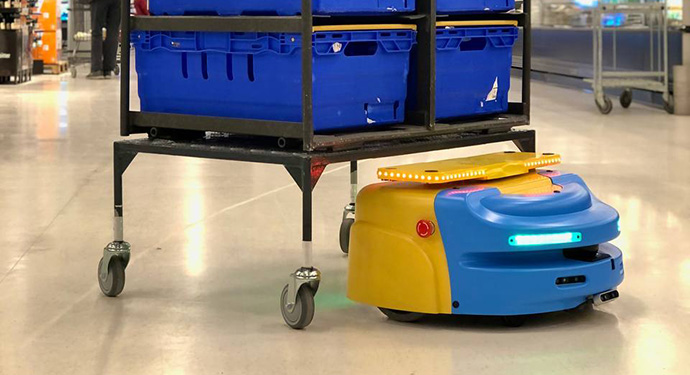 At StartUp Walk-In you can...
Learn more about the start-up environment and absorb new knowledge.
Meet like-minded people and expand your network.
Learn about some of the latest ideas in robotics and entrepreneurship, which are presented at the event's Open Mic.
Meet various service providers who are ready with good advice and guidance that you can benefit from on your further steps towards becoming an entrepreneur.
Meet this event's role model, Clionadh Martin, and learn from her experiences and nuggets about starting and running your own business and the way to get there.
Get an opportunity to get feedback from professionally competent people by presenting your own idea to Open Mic. Send an email to Kathrine Viskum to get on the list.
Time and place
12 October 2023
15:30-18:00
Danish Technological Institute
Forskerparken 10F
5230 Odense M
Please note: This event will be conducted in English.