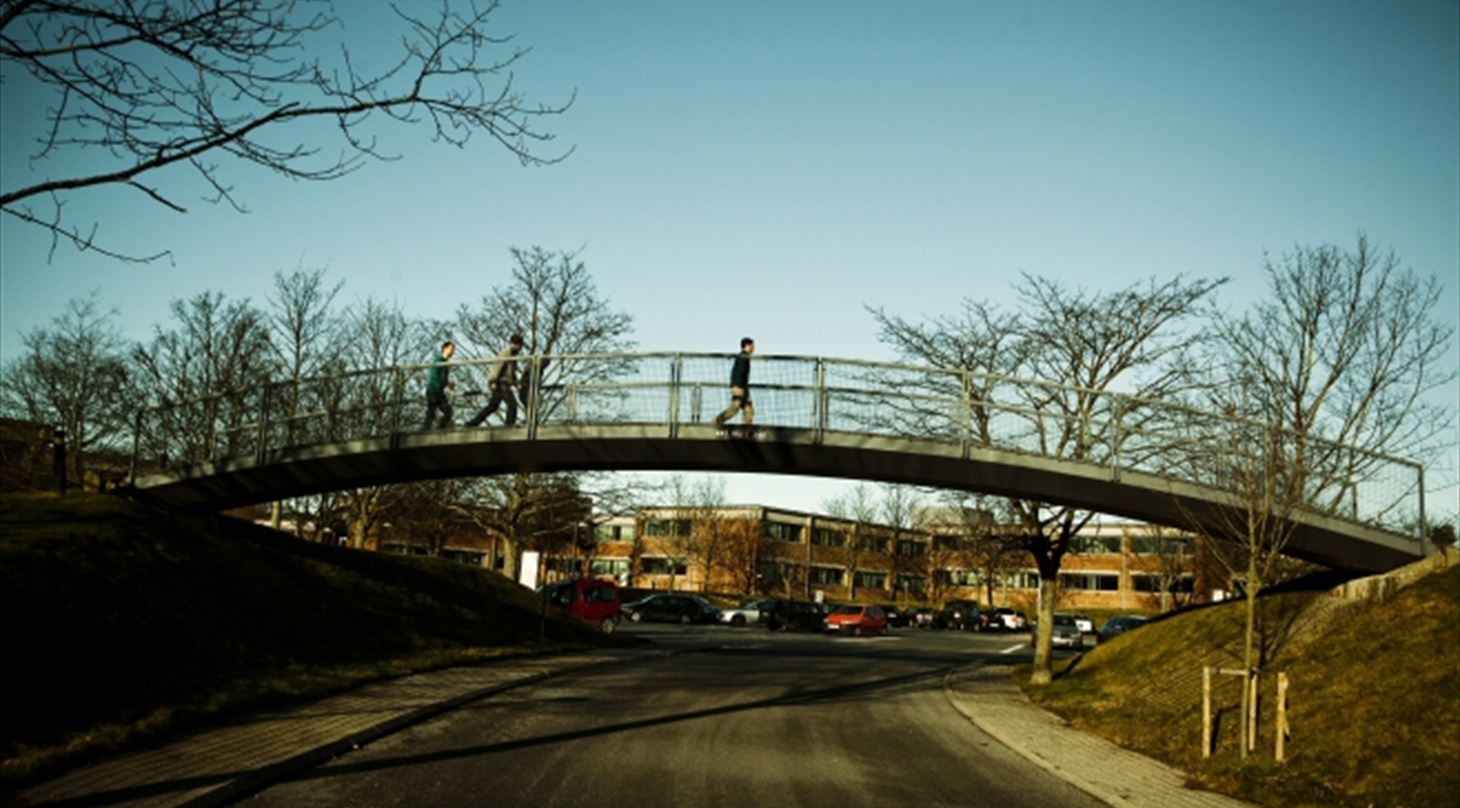 Who are we - Summary Financial Statement for 2019 (Annual Report 2019)
Please read Danish Technological Institute's Summary Financial Statement for 2019.
The green transformation needs a technological boost

At DTI we believe that the green transformation, global challenges and sustainable solutions go hand-in-hand with responsible growth, employment, global competitiveness and good business.
We also believe that technology is decisive to being able to realise the ambitious objectives, including to reduce CO2 emissions in Denmark as the country setting the example, and globally. In a broader sustainability perspective, technology and knowledge are essential for creating solutions that are healthier, safer and greener.
The big question is: How can we gain success from the green transformation? Because it will not come automatically. We can see that a very large number of enterprises are interested in the green transformation – but that understanding and exploiting it is complex, often requiring the development of new products or methods. Actions that additionally require access to specialist competences and development facilities. Those are the things we need to provide as a society.
Another problem is that rapid acceleration is needed if we are to reach national and global targets for the green transformation during the next 10 years. The solution will, to a large degree, be to accelerate the utilisation of knowledge and new technology in business and industry.
DTI and our more than 1000 highly qualified specialists play a unique role in the Danish innovation system: We are the ones who develop, implement and test the green solutions in close consultation with enterprises, universities and scientific institutions all over the world. That's why enterprises naturally turn to us when questionable substances need to be substituted, when energy-efficiency measures are needed, when resources need to be optimised and when waste substances need to be recycled. When new sustainable materials need to be developed, and when recycling or upcycling is needed. Since DTI was founded in 1906, our purpose has been to develop practically applicable technological progress for the society we are part of.
There are many examples to mention, because we are available when it comes to developing solutions, validating and putting them in to use with Danish enterprises. Examples from recent years include:
When we develop and document the green transformation of the construction industry, e.g. by developing a digital simulation tool able to optimise furnaces and ovens for production of bricks using microwaves. Apart from reducing total energy consumption by about 20%, the use of fossil fuels can be reduced by about 50%. The use of microwaves in brickworks thus paves the way for the use of non-fossil energy sources such as electricity generated from the wind or sun.
Strong, productive industrial development is no longer the only yardstick for progress in the global reality. DTI supports the UN's 17 Sustainable Development Goals and believes that we can help achieve them through knowledge and technological development in close partnership with industry, the Danish authorities and with internationally.
When we help reduce the climate-damaging emissions from cows, each of which emits no less than 500-700 litres of greenhouse gas per day. Specifically, we are partnering with SEGES, enterprises and universities to develop and document a feed additive for dairy cattle consisting of seaweed, able to impair the formation of methane in their stomachs, cutting emissions by 30%.
When we join forces with leading enterprises and universities to develop a brand-new technology for recycling high-technology PUR plastics, found in everything from refrigerators, shoes and mattresses to isolation and wind turbines. This plastic is currently recycled very little, which means that globally, huge amounts of it end up either in incineration plants for energy production or in landfill. The technology we develop can help reduce oil consumption and CO2 emissions – and become a commercial success for Danish enterprises.
Or when we develop new paper-based pots and cups able to replace plastic packaging for products such as yoghurt. These new pots are made of cellulose fibre, coated with a thin biodegradable barrier. This creates a packaging made of a renewable material that can be recycled as paper/cardboard, or can be composted, meaning it has massive potential to reduce CO2 emissions and plastic pollution.
When we develop solutions that will improve animal welfare in future meat production, such as using data from cameras, temperature and sound sensors to warn about behavioural problems with the animals being handled. We will also make meat production more climate-friendly, by testing technologies able to extract proteins from such organs as hearts and lungs. The potential is huge, because better utilisation of carcasses from abattoirs will reduce climate emissions by up to 20% per kg finished product.
We look forward to ongoing and close collaboration with business and industry to develop safer, better and greener solutions. Our more than 1000 highly-specialised and dedicated employees are ready, and our doors stand open to the 70+ state-of-the-art and world class laboratories, test and development facilities we operate.
Clas Nylandsted Andersen
Former Chairman of the Board of Trustees, 2020
Søren Stjernqvist
Former CEO, 2020