DMRI Technological Institute is the international leading research and innovation centre within food of animal origin. DMRI assists our customers in increasing their competitiveness.
Our experts develop solutions for the meat industry and provide domestic and international consultancy and training within process design, productivity improvement, product quality and food hygiene to abattoirs and processing companies.
DMRI is focussing our attention on methods and technologies for efficient production of safe meat products of a high quality at competitive prices. At the same time, DMRI is committed to enhancing the working environment and animal welfare as well as demonstrating due care to the external environment.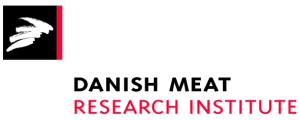 Danish Meat Research Institute
Maglegaardsvej 2
DK-4000 Roskilde
Telephone +45 7220 2000
Fax +45 7220 2744
dmri@teknologisk.dk
Links

Key employees at DMRI
Lars Hinrichsen
Managing Director
Danish Meat Research Institute
lhin@teknologisk.dk
Tel. +45 7220 2663
Hygiene and Processing
Director Rie Sørensen
rs@teknologisk.dk
Tel. + 45 7220 2715
Slaughter Technologies
Director Jens Ulrich Nielsen
jun@teknologisk.dk
Tel. +45 7220 2633
Meat Quality
Director Susanne Støier
sst@teknologisk.dk
Tel. +45 7220 2718
Measurement Systems & IT
Director Holger Dirac
pahd@teknologisk.dk
Tel. +45 7220 2978

Business Development
Director Benny Sandersen
bes@teknologisk.dk
Tel. +45 7220 2549