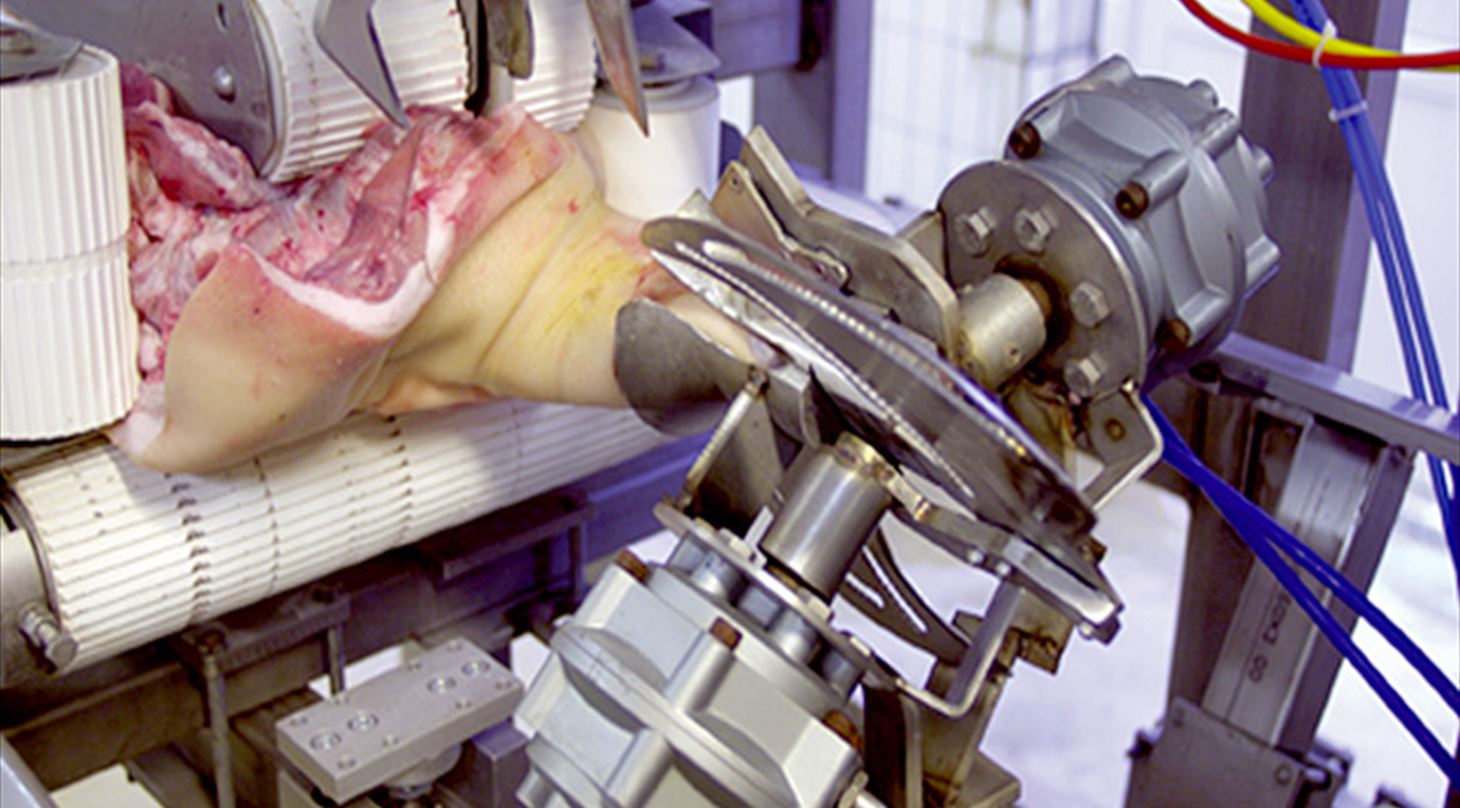 DMRI - Organization
DMRI is the international leading research and innovation centre within food of animal origin. DMRI assists our customers in improving their competitiveness.
Our experts develop solutions for the meat industry and provide domestic and international consultancy and training within process design, productivity improvement, product quality and hygiene to abattoirs and processing companies.
DMRI is focusing on methods and technologies for efficient production of safe meat products of high quality at competitive prices. At the same time, DMRI is committed to enhancing the working environment and animal welfare as well as demonstrating due care to the external environment.

DMRI
Gregersensvej 9
DK- 2630 Taastrup
Phone +45 7220 2000
dmri@dti.dk
www.dmri.com
Link
Key employees at DMRI
Lars Hinrichsen
Executive Vice President
DMRI
lhin@teknologisk.dk
Tel. +45 7220 2663
Automation
Director Niels-Henrik Grothe
hgr@teknologisk.dk
Tel. +45 7220 2609
Business Development
Director Susanne Støier
sst@teknologisk.dk
Tel. +45 7220 2718
Food Safety
Director Lene Meinert
lme@teknologisk.dk
Tel. +45 7220 2667
Process Design & Operations
Director Ole Damgaard
od@teknologisk.dk
Tel. +45 7220 2692
Meat Technology
Director Ole Ryding
olr@teknologisk.dk
Tel. +45 7220 1566
Sustainability & Digitization
Director Holger Dirac
pahd@teknologisk.dk
Tel. +45 7220 2978