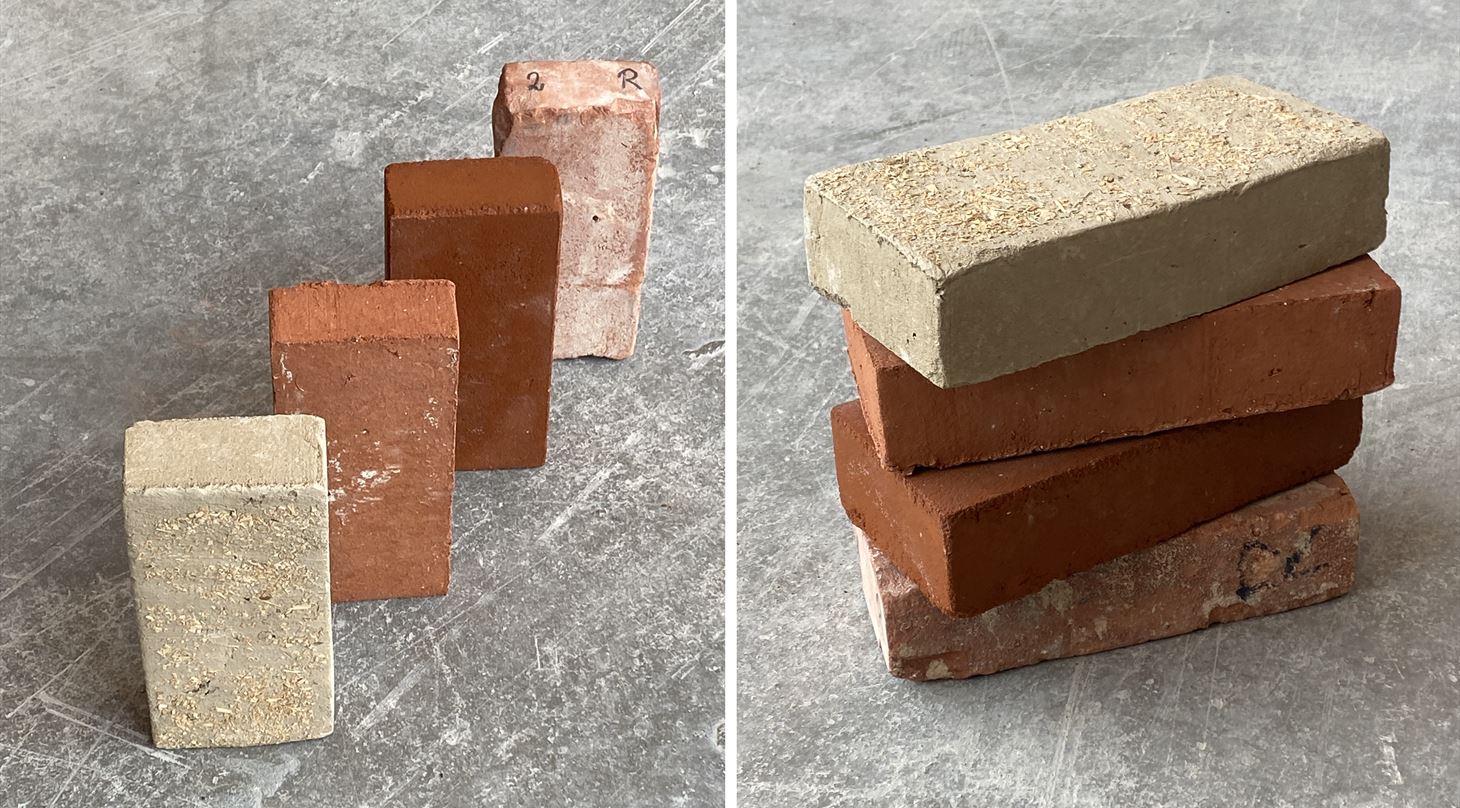 BrickCycling – Bricks made with masonry waste
Project start in August 2021. Expected project completion in 2023.
Summary
In Denmark, approximately 400,000 tons of masonry waste is generated every year, where only a small part is directly reused as masonry. Instead, more than 90 percent of the demolished masonry is crushed and subsequently used in road constructions. Due to the low material density, it is not ideal as an unbound base layer beneath the roads, why the waste often only is used as an extra filling where there is really no need.
BrickCycling is a new type of brick made from demolished masonry. It has a more sustainable production process than traditional bricks, as it requires neither cement, lime nor burning. By using less raw materials such as clay and sand, it is possible to produce a brick with a low carbon footprint, that also meets the aesthetic requirements set for brickwork.
"The help and guidance we have received from the Danish Technological Institute has been exceptional. With their help, we have applied for funding and are now together investigating the potential of the material and ensuring that the product can be produced on an industrial scale that is applicable to the industry" says Andreas Orht, BrickCycling.
Project objectives
The project is supported by the Danish Environmental Protection Agency. The objective is to determine the potential of BrickCycling replacing conventional facade materials. Tgis is achieved through several sub-goals including:
Develop an aesthetic concept attractive to the Danish building practice.
Optimize and quality assure a mix design for production on an industrial scale.
Develop a technical concept for documentation for buildability and availability.
Move masonry waste from "Recovery" to "Recycling" in the waste hierarchy by defining criteria of acceptance for the material as a raw material to a new product.
Participants
BrickCycling (Product owner)
Danish Technological Institute (Subcontractor)
RGS Nordic (Material supplier)