Project – Job development in the Veterinary Institute
From vision to reality. The project is completed.
Project start Autumn 2007. Expected completion June 2009.
The Veterinary Institute is a modern public institute engaged in many commercial tasks under the management of DTU. The Veterinary Institute expects the future will place new demands on service, and has therefore already started an ambitious organisation development project.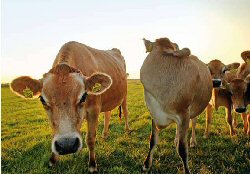 Project Objectives
"Effective task delegation work processes and better use of new technology.
The time saved can be used for job development of lab workers and academics, so we constantly secure an exacting definition of what we offer and the expectations our customers have. Good leadership should be our motor of change, focusing on new work methods, technologies and research areas. To cement our position we will employ a number of ´lean` navigators, who are responsible for the constant adjustment of our work processes together with their respective AC's" says Kristian Møller, The Veterinary Institute.
Participants
The Veterinary Institute – www.vet.dtu.dk
The Centre for Development of Human Resources and Quality Management (SCKK) - www.sckk.dk
Activities
Project manager Birgit Lübker, from the centre for Human Resources Development says, "that the whole development process is based upon the principle of 'train the trainer'. Methods and work tooling is discussed first, after which it is put into practice, of course, under supervision, the employees themselves implement the changes together with sparring partners - all this guarantees that both management & the workforce have the required competence and experience to continue of their own accord when the project stage terminated."
The centre for Human Resources Development at the Danish Technological Institute acts as advisors during the above process, responsible for the education of 'lean' navigators, management courses, courses in work routine analyses in the workplace as well as the continual sparring for all employees involved in the various activities included in the project.