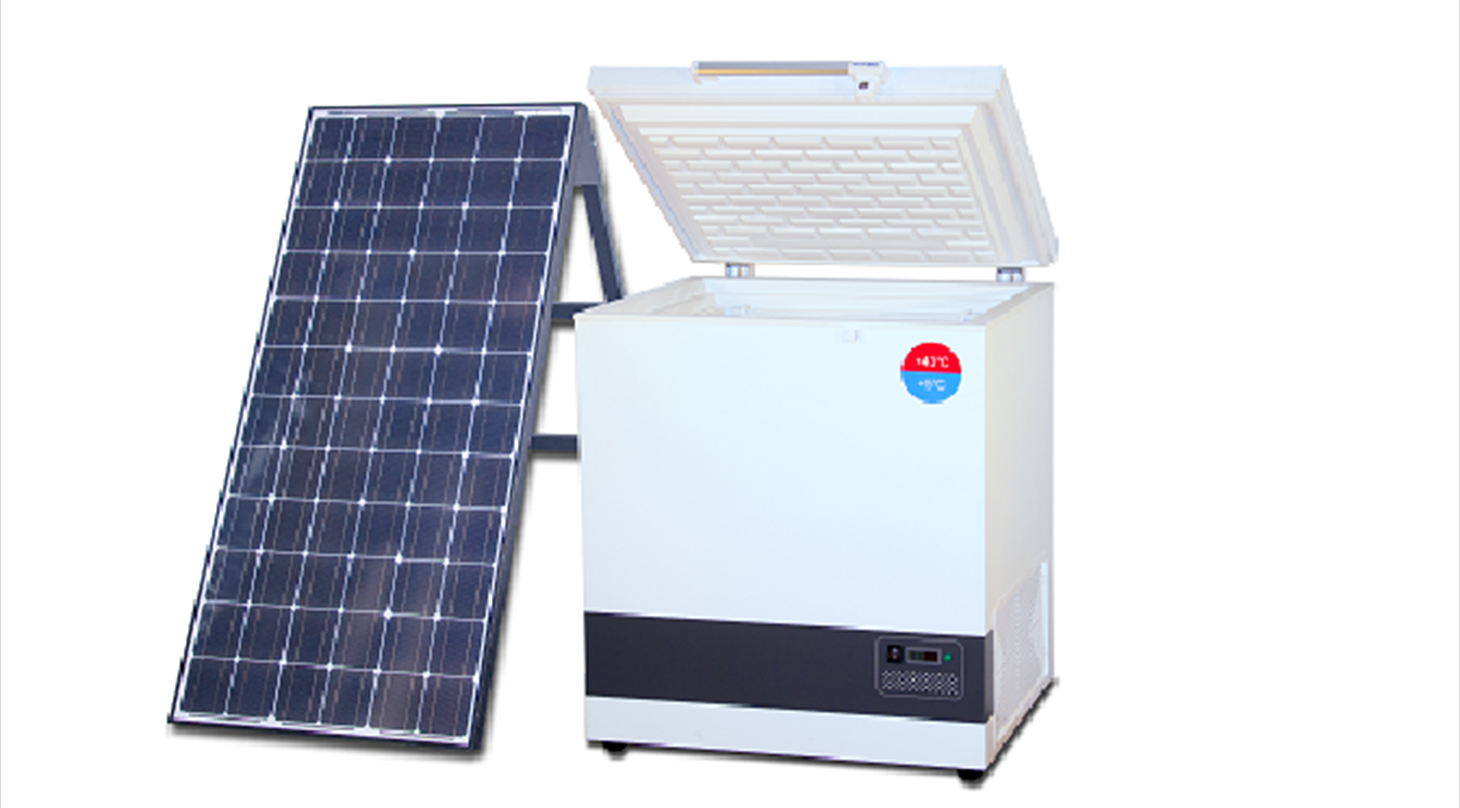 Project - SolarChill GEF development, testing and technology transfer outreach
Project start June 2016. Ended in December 2018.
Purpose of the project
The purpose of the GEF SolarChill project "SolarChill Development, Testing, and Technology Transfer Outreach" is to promote the use of environmentally friendly and reliable refrigerators with solar direct drive technology for borh medical and commercial refrigeration. The project focusses i.a. on the development and testing of the SolarChill technology as well as the use of environmentally friendly refrigerants. Moreover, the focus is on the use of ice and water to store energy instead of using batteries.
The project is carried out in parallel in Kenya, Swaziland and Colombia.
Objectives
Introduce state of the art, reliable solar direct drive technologies in Colombia, Kenya and Swaziland's target markets which seeks the deployment of several brands in each of the markets for the wider technology diversity
Collection and interpretation of relevant, reference-able technical monitoring data to demonstrate reliable and viable technical and commercial performance and to show that user acceptability is achieved
Allow the sustained and continuous development of the technology, through the support of local manufacturers to allow technology enhancements with the scale up of production, to lower product costs over time through improved R&D, design and sourcing of components, and to reach full commercial competitiveness of solar direct drive refrigerators
Dissemination of information about the technology on a country and regional level to industry leaders and policy makers
Web-based information sharing (through SolarChill website redesign)
Support to individual or a group of manufacturers (in the targeting countires) in their efforts to market Solar Chill units and decrease the cost of the units through technical support on design, R&D and production know how
Supporting participating manufacturers in Swaziland and Columbia to fully deploy and enhance the technology and lower the costs over time to allow a sustainable production of Solar Chill A and Solar Chill B refrigerators
Brokerage activities to increase the market penetration potential of particularly Solar Chill B units though connecting Solar Chill manufacturers with supporting financing intermediaries, particular micro-financing organizations
Provide training to local manufacturers/technicians for supporting/deploying both Solar Chill A and B technologies to fully establish the technology with local manufacturers in the target countries
Support to transfer the technology know how gained with Solar Chill A refrigerators to Solar Chill B refrigerators with a potentially much larger market and deployment scope.
Participants
UNEP
Gesellschaft für Internationale Zusammenarbeit (GIZ)
UNICEF
Greenpeace International
HEAT
SKAT Foundation
Program for Appropriate Technologies in Health (PATH)
Danish Technological Institute
Activities
Development and testing of technology
Technoogy transfer
Dissemination
Funding
The project is funded by the Global Environment Facility (GEF) with USD 2.7 mio.
Read more
GEF - Global Enviroment Facility
SolarChill (Project website for the SolarChill project)