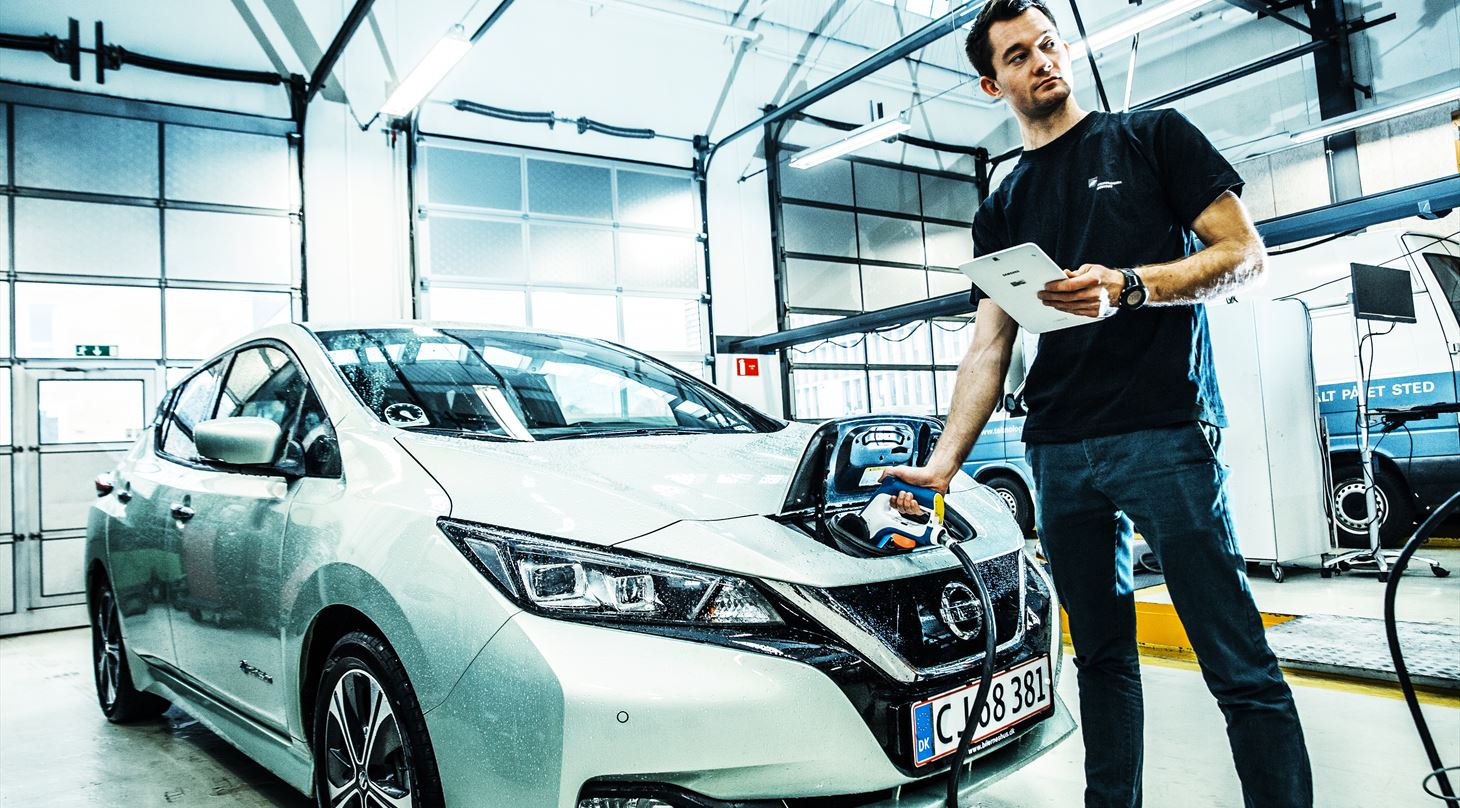 Project: WABAT – Workshop Automated Battery Tester
Project start: August 2019. Ended in August 2022
The WABAT project is developing an automated battery tester designed for auto workshops. The purpose is to execute diagnostics on the battery in electrical cars based upon the groundbreaking methodology developed in the EUDP project, Batnostic. The diagnostic test is facilitated through the DC fast charger cables and currently is the sole way of obtaining an independent assessment of the battery's condition. Other methodologies are based upon information from the car manufacturer.
The project supports the Danish political ambitions regarding a fossil free transport- and energy industry. Additionally, the project also supports the development of Vehicle2Grid-technology.
The following also explains why the WABAT-project is important for the gradual changeover to electric cars.
- When you buy a car, the second-hand price point is actually just as interesting as the price point for a new car - this also pertains to electric cars. A requisite for increased growth in the sales for (new) electric cars is therefore also a well-functioning second-hand electric car market. And here, the knowledge regarding the condition of the electric car's battery is a deciding factor in determining the value and resale price. Today, only the brands' own auto workshops can provide this answer, that is why we need an impartial test of the electric car battery, says FDM unit chief, Torben Lund Kudsk.
Developmentally, the project will involve:
Development of a battery tester which can be commercialised.
Development of a temperature compensating algorithm which will be a part of a model of calculation.
Research in Vehicle2Grid opportunities with CCS-standard (an easier way of extracting energy from the battery as opposed to completely depleting it - a test starts with a discharged battery).
The partners in the project are:
Lithium Balance, Christonik, FDM, Applus+, Aalborg University, and Danish Technological Institute.
The project is funded by EUDP.