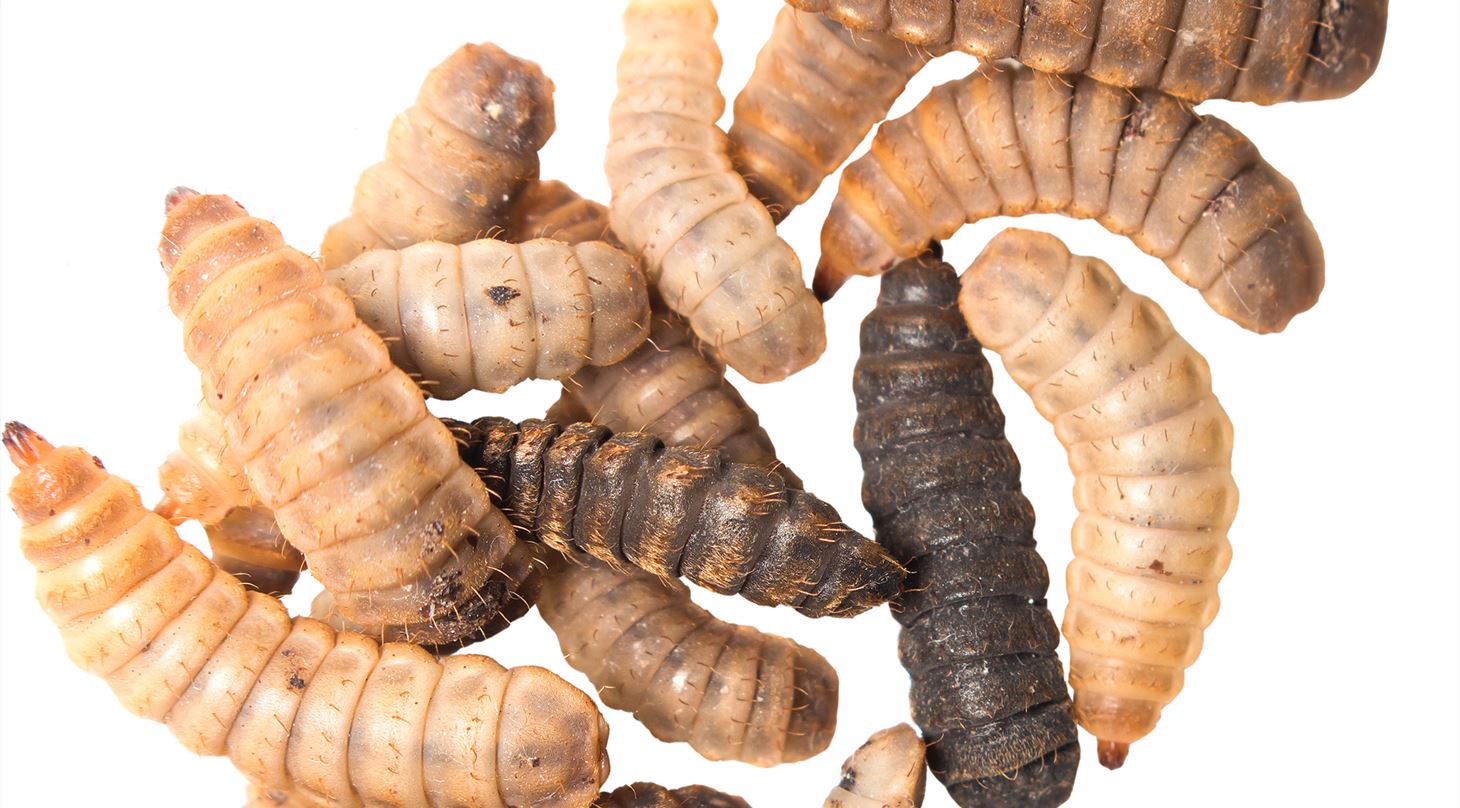 RECIPE – decentralizing Black Soldier Fly production
The project goal is to make the production of Black Soldier Fly (BSF) cost-effective as a sustainable source of protein for animal feed by increasing efficiency, stabilizing production, and reducing the costs, complexity and risks for existing and new BSF producers.
RECIPE aims to enhance the adaptation of insect protein as an alternative protein source, stabilize the insect protein market and innovate the insect production sector. We want to reduce the operational costs of BSFL production, increase production capacity, and by that enabling the emergence of smarter and smaller factories in the proximity of residue streams. The long-term preservation of different genetic strains will ensure stable production in case of disease outbreaks or colony collapse.
The goal will be achieved through a series of results generated under three different business scenarios:
1. Services for revivable frozen BSF eggs supply around the world: New method for cryopreservation of BSF eggs, which will extend the egg stage from 2-4 days to, potentially, years FreezeM). Furthermore, harvesting and packaging methods will be developed by Danish Technological Institute (DTI) and FreezeM. This will be followed by a technical and business assessment of commercializing ready-to-use frozen eggs products to BSF producers, as part of Bühler Insect Technology Solutions (BITS) solutions.
2. Services for short-term preservation of neonates supplied around the world: A novel method for suspended animation of BSF neonates, able to maintain the neonates in earlier development stage thus extend their 'shelf life before being used in production (FreezeM). Furthermore, a blueprint of a counting and dosing system, which will ensure that the accurate number of neonates per tray will be used in the production, will be developed (FreezeM). This will be followed by a technical and business assessment of implementing suspended neonates-product into production setups offered by BITS.

3. Services for long-term preservation of specialized lines of BSF: A prototype cryo-unit (FreezeM) will be developed, based on the novel method for cryopreservation of BSF eggs and R&D results that will be obtained during the RECIPE project. This will be used as a first step for establishing an Insect Genetic Bank for conserving specialized BSF strains. The Insect Genetic Bank will be established at DTI.
RECIPE is a project funded by Eurostars.
Official project title:
RECIPE: Revivable Eggs by Cryopreservation for Insect Production Enhancement
Timeframe: 2021-2022 (2 years)