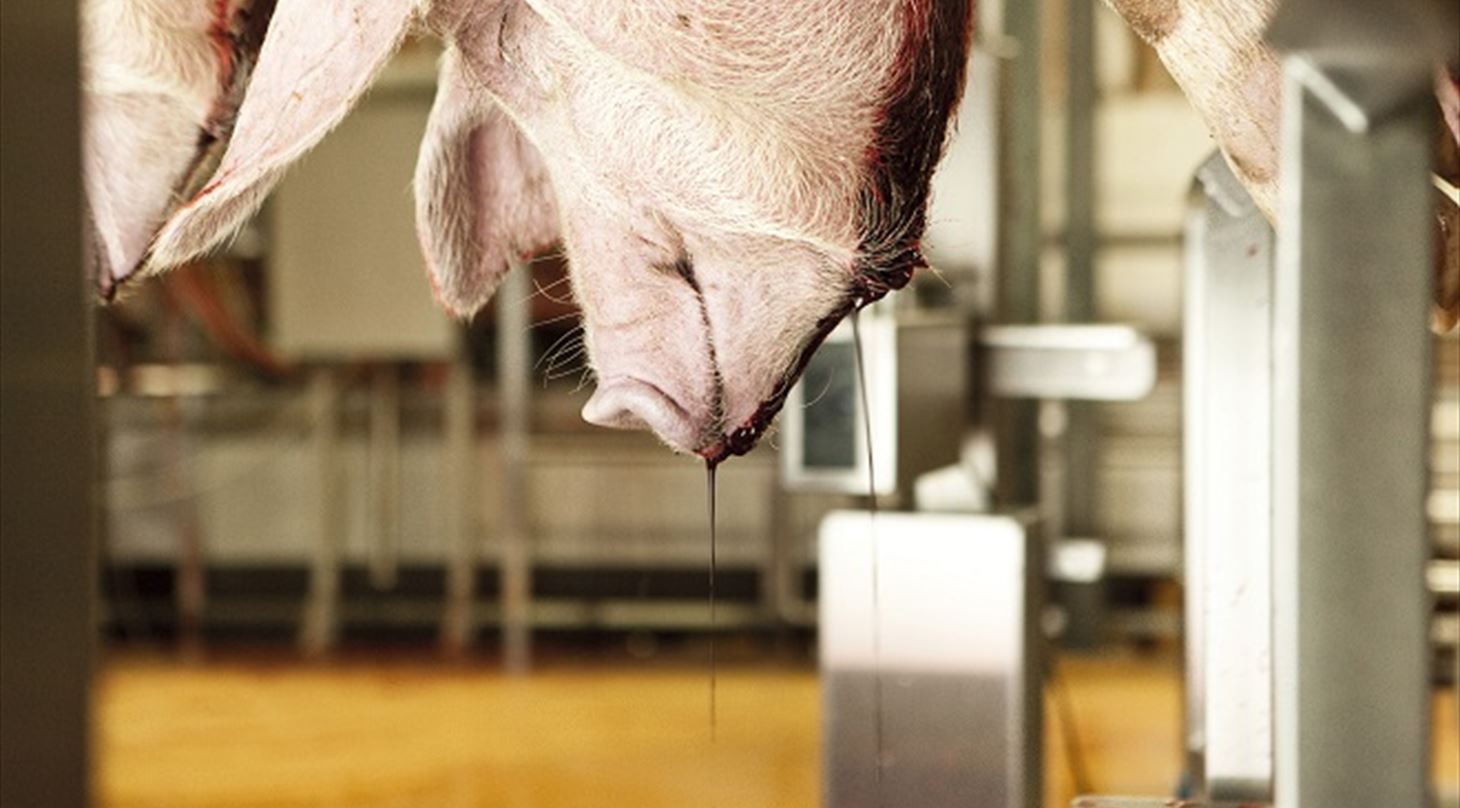 Monitor your sticking - VisStick
It is crucial that every pig is stuck before scalding. A vison-based system – VisStick – monitors the pigs after sticking and gives an alarm if no blood dripping from the pig's snout is registered. This system is currently installed on most slaughter lines in Denmark and at several production facilities in other Nordic countries.
For improved slaughterhouse animal welfare
VisStick is an automatic vision system for monitoring the sticking procedure of slaughter pigs. After sticking, VisStick determines whether blood is running from each pig. In case of no blood flow, the operator is alerted to secure proper sticking.
VisStick improves animal welfare by:
Ensure that pigs are stuck
Avoiding that live pigs are transferred to the next stage of the process
VisStick is cost effective:
It has a measuring capacity greater than 1400 pigs/hour
It replaces manual human monitoring
It is installed at the line with no or very few modifications to existing line

VisStick gives your company assurance that the risk off unstuck pigs continuing on the slaughter line is minimal. VisStick is installed in a large number of Scandinavian slaughter plants.
VisStick replaces other monitoring processes required in some slaughter plants, e.g required visual human control and is therefore very cost effective.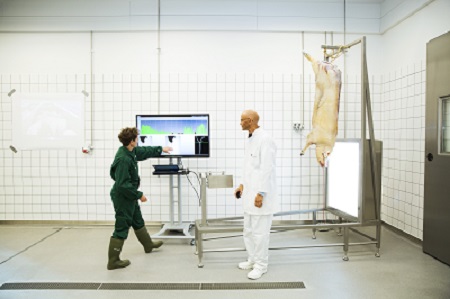 VisStick showroom lineup at the DMRI Pilot plant