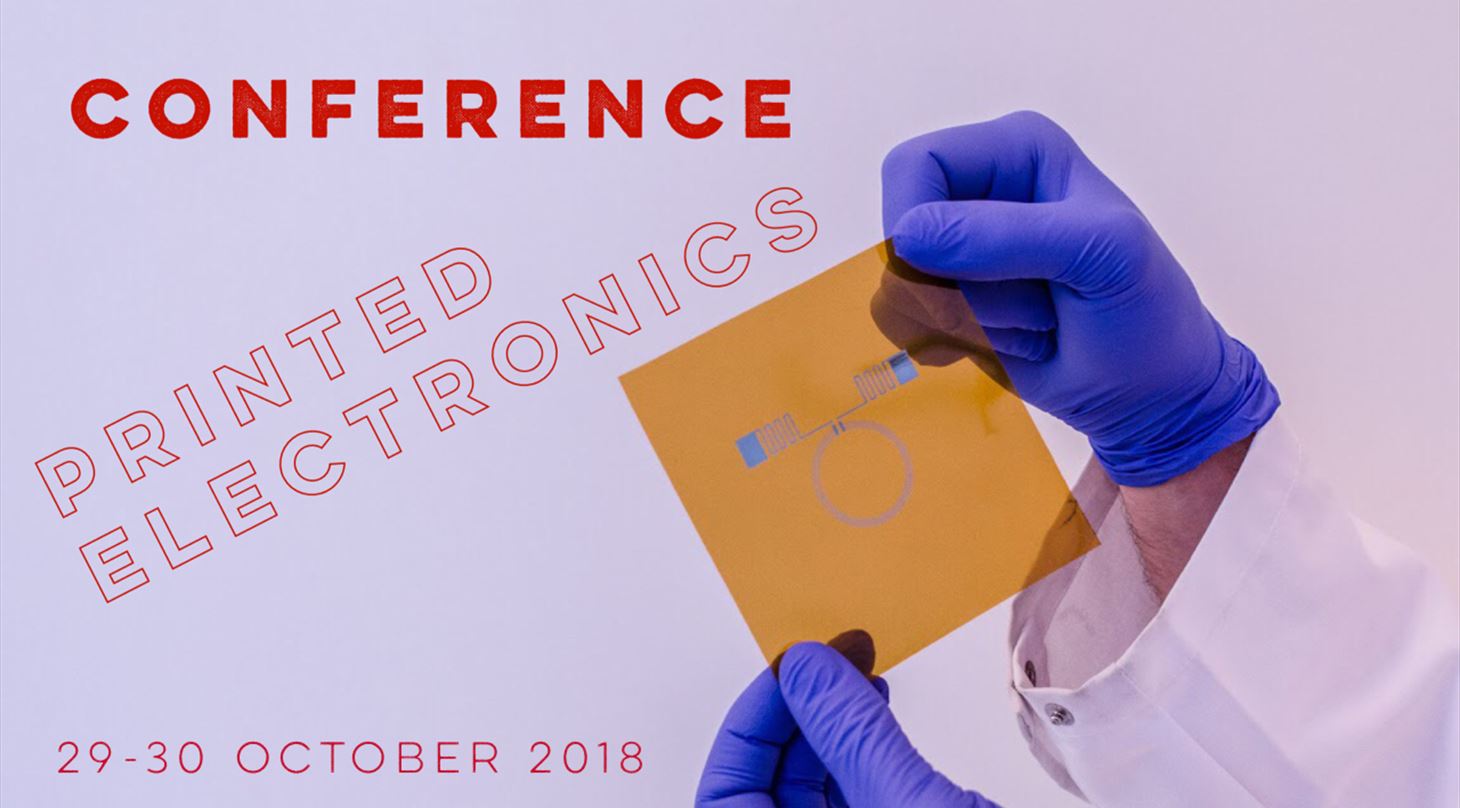 Printed electronics conference
Conference, 29-30 October 2018
The printed electronics market is predicted to grow beyond 12 billion USD in 2022. Driving forces are within applications such as IoT, wearables, smart products, healthcare, automotive and many others. Printed electronics reduce production costs and development times, through the possibility of large volume and flexible production technologies. Furthermore, printed electronics brings the end-user benefits such as thin form factors, flexibility and stretchability that traditional electronics cannot provide.
Meet the European experts
At this two day conference, you will meet experts and professionals from the printed electronics industry as well as ink providers, hardware manufacturers, academic researchers and end users. Take the opportunity to present your successes, ideas or challenges, meet the hot shots and network with the Danish and international key players in the fields of printed electronics, smart technologies and manufacturing.
Speakers from both industry and research organizations provide the latest market data as well as technology breakthroughs within the printed electronics field. Industrial contributors present application challenges while experts in market analysis present the current state of the market with respect to demand, prices and opportunities.
The topics of the conference are:
Nanomaterials and ink formulations enabling printed electronics
Printing technologies and processes
Products and applications enabled through printed electronics
Market opportunities within printed electronics
The conference presents the state of the art within the following themes:
Materials
Manufacturing
Processing
Applications

Invited Speakers
IDTechEx, Raghu Das
RISE Acreo, Tommy Höglund
Mekoprint, Morten Christensen
Danish Technological Institute, Zachary J. Davis
Ohmatex, Christian Dalsgaard
Center for Process Innovation, speaker annonced later
More speakers will be added continuously

> SIGN UP <

We encourage you to send your abstract to printedelectronics@dti.dk to be considered for a talk!