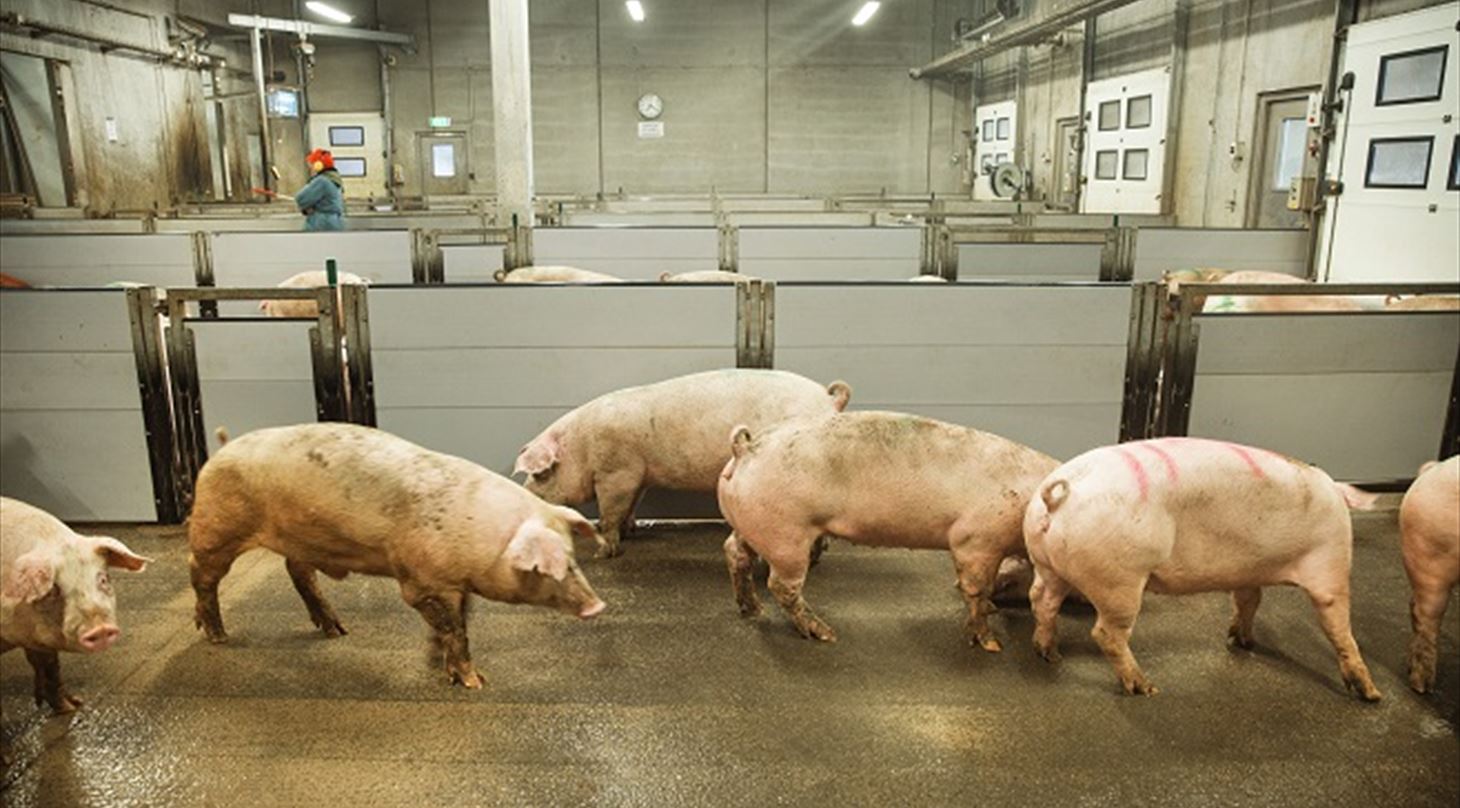 Animal welfare at DMRI
DMRI has a long tradition of working with animal welfare. We have developed several technological solutions that have improved the welfare of the animals for slaughter, such as handling slaughter pigs in groups and providing identification without tattooing. Our efforts were recognised in 2015, when DMRI received the prestigious Humane Slaughter Award.
The animal welfare team at DMRI consists of four dedicated people who work together with 120 other specialists to improve the welfare of animals on the day of slaughter.
Dorte Schrøder-Petersen, is the team manager of the Animal Welfare group. She has a background as a veterinarian and has a PhD in ethology (animal welfare). She has practical experience with animal production from prior jobs in clinical practice and at abattoirs (meat inspection). Furthermore, she has a long experience of working with animal welfare and related politics, as she has worked as a special veterinary adviser in the Ministry of Environment and Food of Denmark
Helle Daugaard Larsen, PhD has a background as a veterinarian. Primarily works with handling and stunning of production animals at abattoirs. Participates in several projects concerning the development of automated procedures and monitoring of carcass defects, and specifications for future automation and monitoring. Project activities also include the investigation of specific causal factors of carcass defects, such as wooden breast in broilers and muscle "blood splash" in pork muscles.
Margit Dall Aaslyng, PhD is an expert in documenting animal welfare on the day of slaughter in pig production facilities. She also has an insight into consumers' understanding of animal welfare and how it can be transformed into willingness to pay.
Lars Ole Blaabjerg has lifelong experience working with animal welfare and pre-slaughter handling of animals for slaughter in respect of transport, lairaging and stunning. Conducts courses in livestock handling and carries out Quality Assessment due to handling.
Teknologisk Institut opruster på dyrevelfærd
DMRI is the winner of the Humane Slaughter Award 2015