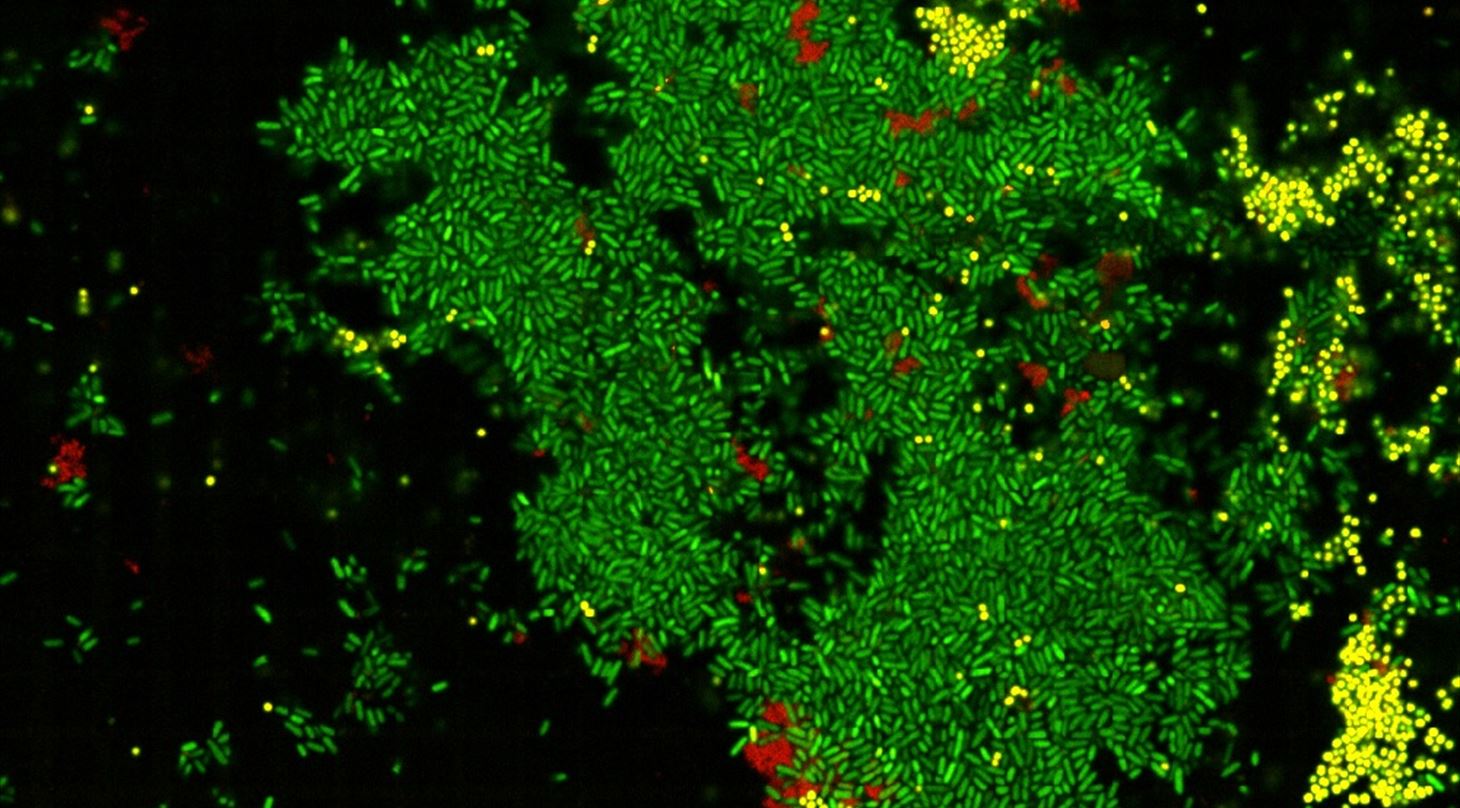 Biocompatibility & analysis of medical devices according to ISO 10993 - Test the efficacy of the antimicrobial wound dressings & wound healing products
Top photo credit: Ida Clement Thaarup, Postdoc, Københavns Universitet.
Antimicrobial wound dressings and microbial barriers
Microbial infection is an important contributor to the non-healing of many chronic wounds. By decreasing the microbiological burden in wounds, it is possible to expedite the healing of wounds. This is why some wound dressings contain antimicrobial substances and why others have an antimicrobial outer barrier.
Antimicrobial dressings
In connection with antimicrobial dressings, FDA (U.S. Food and Drug Administration) requires that the antimicrobial effect of the dressing must be tested according to AATCC 100.
However, bacteria in a wound most often develop in biofilm, and they are difficult to eliminate. Therefore, it is an advantage to examine the effect of the antibacterial properties of antimicrobial wound dressings on bacteria living in biofilm. Danish Technological Institute has developed an in vitro model that makes it possible to cultivate bacteria, e.g., Staphylococcus aureus, Pseudomonas aeruginosa or Candida albicans in an artificial wound. See figure 1.
The in vitro model makes it possible to quantify the antimicrobial effect by placing the wound dressing on the artificial wound. The wound model can also be used for other products, e.g., wound cleansing products and solutions.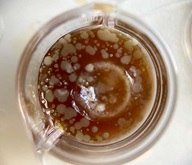 In vitro wound model for testing antimicrobial properties of, e.g., wound dressings and wound cleansing solutions. The bacteria in the wound model are the bright colonies.
The picture below 2 shows a microscope picture of the wound model with two bacteria. The picture illustrates how the two bacteria - P. aeruginosa (green) and S. aureus (yellow) - create colonies in the wound model.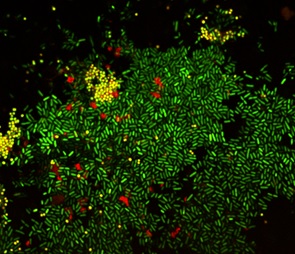 Photo credit: Ida Clement Thaarup, Postdoc, Københavns Universitet. Microscope picture of the wound model. The green, rod-shaped cells are P. aeruginosa, and the yellow, round cells are S. aureus. The two types of bacteria create separate colonies and cluster in biofilm.
Microbial barrier
Wound dressings that have an antimicrobial outer barrier prevent bacteria and other microorganisms such as fungi from penetrating the wound dressing if the dressing becomes moist and dirty. FDA has specific test requirements to wound dressings with a microbial barrier, and they have to be fulfilled to document the microbial barrier. Danish Technological Institute has developed a method that meets the requirements.
Both analyses can be carried out on different types of wound dressings, including:
Non-absorbable gauze/foam for external use
Hydrophilic or water-repellent wound dressings
Hydrogels for wounds and burns
How can Danish Technological Institute help you?
Test of antimicrobial wound dressings according to:

AATCC 100: Test of antibacterial finishes on textile materials
ASTM E2149a: Test of antimicrobial activity under dynamic conditions
Other relevant methods

Test of the antimicrobial effect by means of in-house in vitro wound models
Effective products for wound cleansing against biofilm
Test of the microbial barrier according to requirements from FDA
Help choose the best suited method for a specific product
Evaluation of biocompatibility according to ISO 10993:
Kemisk karakterisering af medicinsk udstyr iht iso 10993-18
For more information about effectivity tests against biofilm, please refer to: