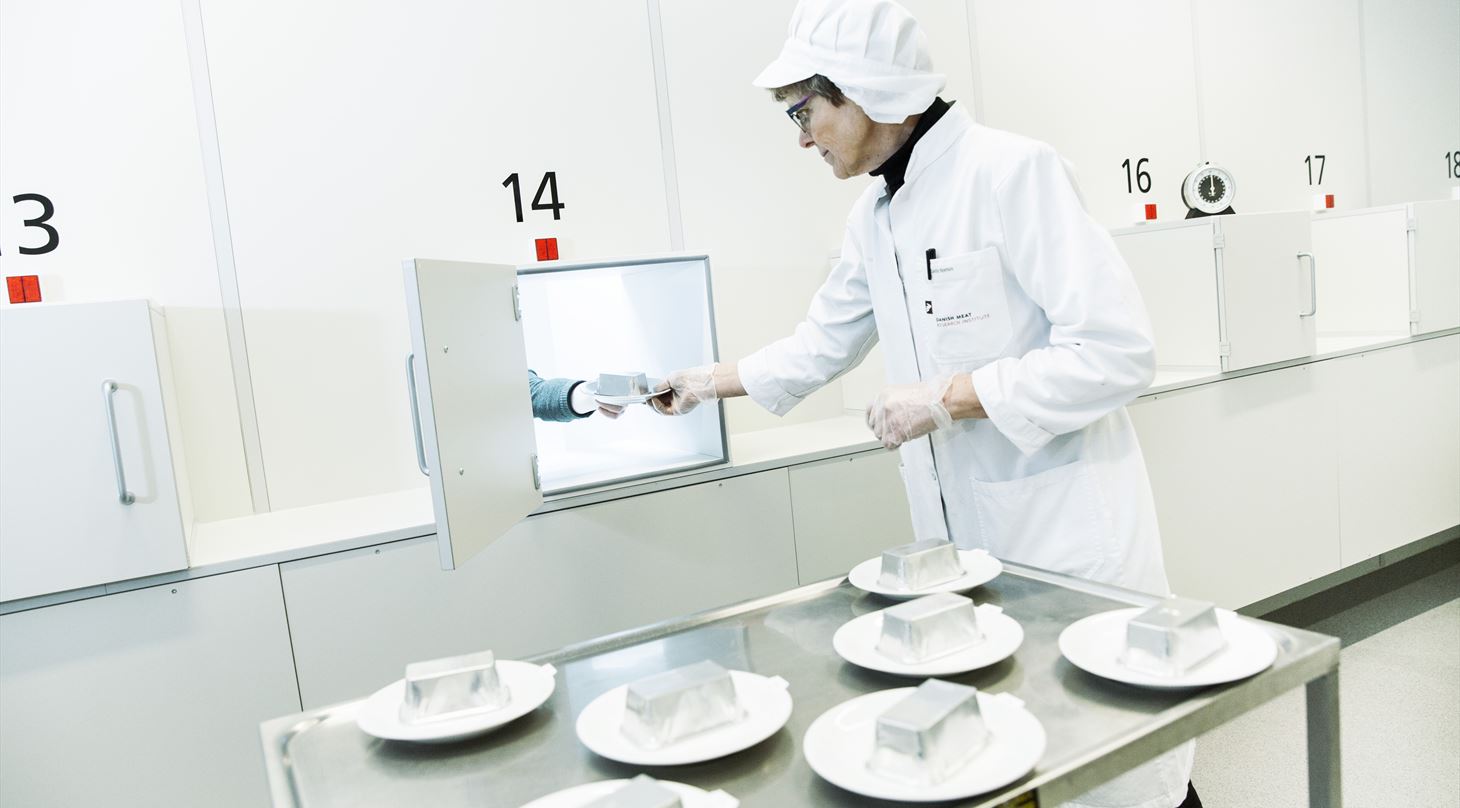 DMRI and sensory evaluation
At DMRI, we have more than 40 years of experience with sensory evaluation.
Our sensory laboratory is accredited according to DANAK's regulations. We have a sensory judging room with 18 individual boxes that follow the specification of DS/EN ISO 8589. In addition, we have a large test kitchen where samples can be prepared under controlled conditions.
Although we specialize in the meat area, over the years we have evaluated everything from ice cream and soft drinks to biscuits and chocolate. In the last few years, we have also worked a lot with side streams from various productions.
We participate in international meetings and conferences to keep abreast of the latest developments in the field of sensory evaluation.

Our sensory team consists of:
Marlene Schou Grønbeck
Marlene is the daily manager of DMRI's sensory laboratory, which is accredited in accordance with ISO 17025. She has an extensive background in sensory-and data analysis and has several years of experience in working with sensory analysis. Marlene provides consultancy and directs sensory evaluations by our trained panel at DMRI. Furthermore, Marlene provides guidance for companies who want to perform their own sensory evaluations and organizes training classes for their in-house sensory panels.
Lone K. Johansen
Lone has worked with sensory evaluation since 2012. She is a qualified laboratory technician and works in the sensory laboratory as a panel leader.