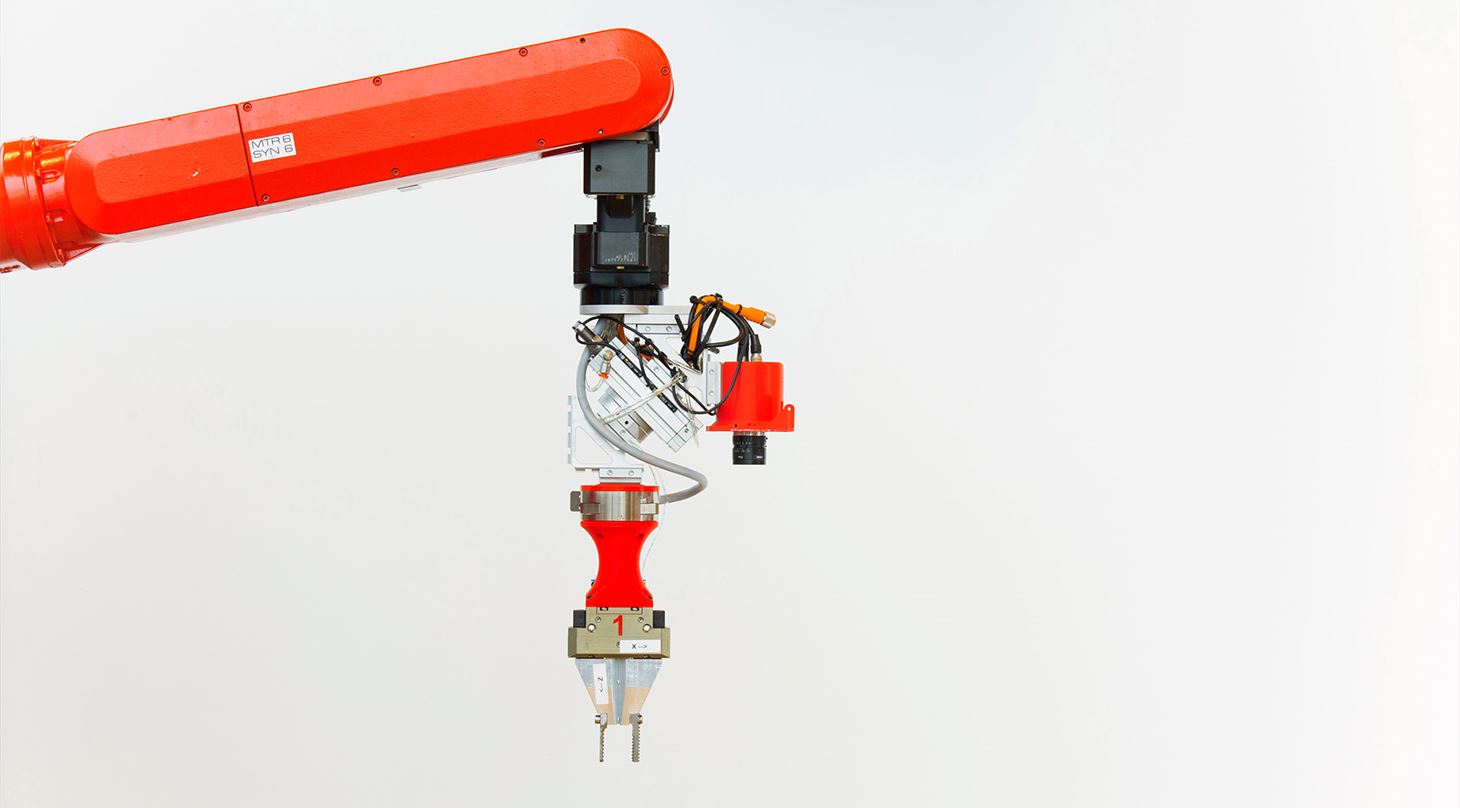 Invest in the right robot technology
There can be many factors that make one hesitate to invest in robotics. But the fact is that investment in robot technology opens up a world of opportunities for companies - and there are many good solutions where the return on investment period is short.

Some of the factors that make it profitable to automate are:
Increased competitiveness
Improved working environment
Higher quality
Increased productivity
Compensation for lack of labor

Map your possibilities
Get the possibilities mapped out In a world full of technological possibilities, it can be challenging to decide which technology best meets your wishes or solves your challenges.
At the Danish Technological Institute, we specialise in many areas - process robots, handling robots, cobots, assembly robots, mobile robots, cameras and computer vision, materials and energy, drones, digitalisation, quality control, and artificial intelligence.
We test and select the most suitable technologies that suit your specific needs. Our experienced specialists and consultants guide you through all phases - from strategic planning to implementation. If you need tailor-made solutions, the Technological Institute in Odense is the place to turn.

What is the best solution for you
The Danish Technological Institute works to develop, apply, and transfer robotic technology to industry and society.
Our goal is to combine new research, knowledge, and technology to create robotic solutions that not only maintain but also create jobs in Denmark and improve everyday life.
We help to find the most viable solutions for your business, and we take into account the costs in the short and long term. We are dedicated to ensuring that you achieve a solid return on investment.
Our Process

Roadmap: We identify opportunities based on your core challenges, develop a strategic roadmap, and present a catalog of business potential
Proof of concept: We outline a concept, validate the technologies and test the solutions in our laboratory
Pilot project: We take the step and implement the overall solution
Implementation: We ensure that the solution works smoothly in cooperation with industrial partners
Advantages of collaborating with The Danish Technological Institute
Make investment decisions on an informed, unbiased basis
Receive a strategic roadmap and a ready-to-run requirements specification
Get your ideas tested before investing
We ensure that your company invests in the robotic technology - for example, a cobot - that suits you
How can DTI help you?
Are you unsure where to start or have you run out of solutions? Have a no-obligation chat with us.
You are welcome to contact Jens Martinus Pedersen by filling in the form on this page or by telephone +45 72 20 20 63.
At the Danish Technological Institute, as an impartial technology partner, we are always ready to start a non-binding conversation about your options.