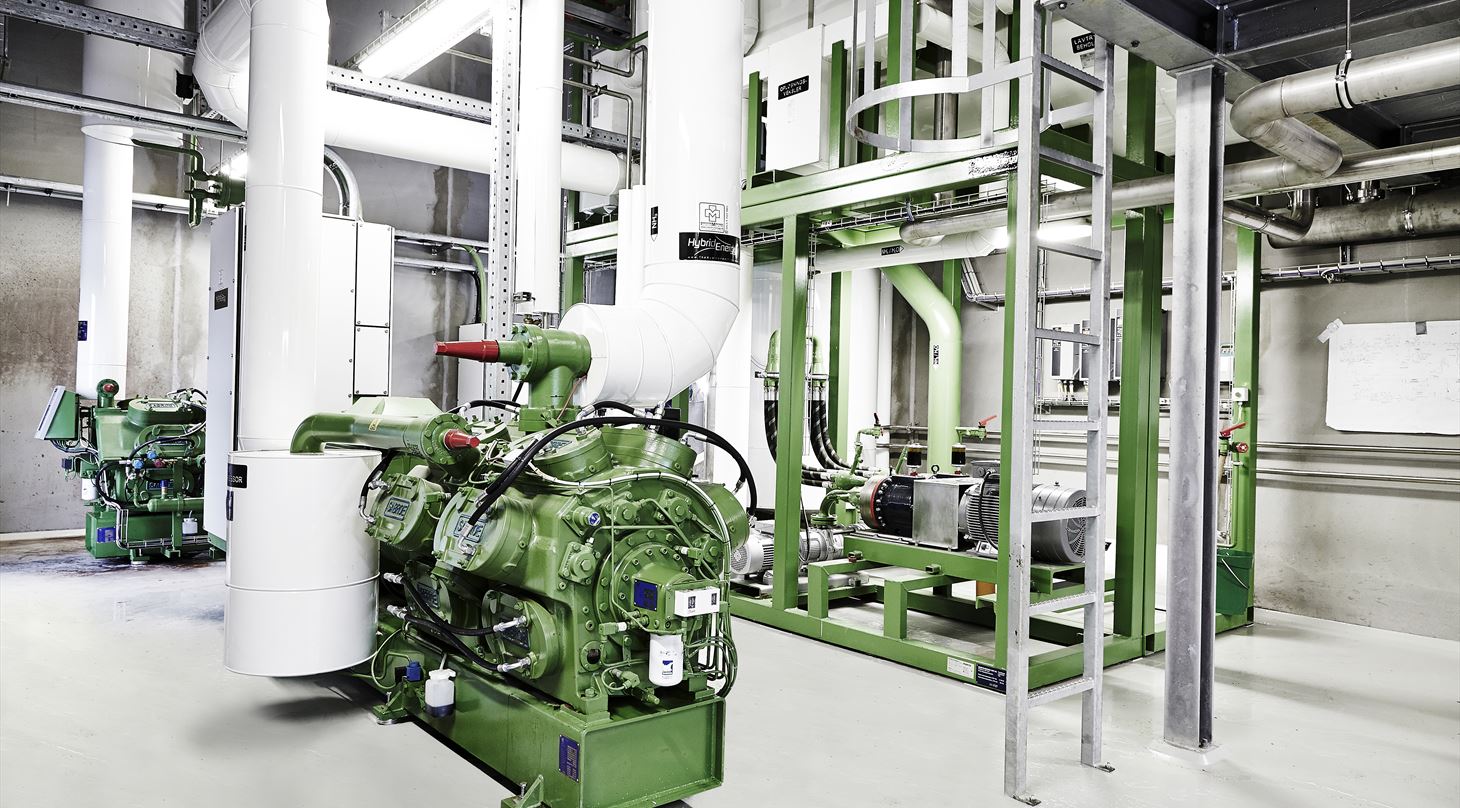 2nd Conference on High-Temperature Heat Pumps - About the conference
Industrial and high temperature heat pumps (HTHP) have the potential to play a key role in reducing the GHG emissions associated with the supply of industrial process heat. The increasing motivation in replacing fossil fuel-based combustions and the more beneficial boundary conditions for heat pumps enable extending the heat pump technology to higher supply temperatures. This development is represented by several ongoing research projects, the increasing variety of available technologies, and the emerging number of realized industrial cases.
DTI, SINTEF and DTU initiated a conference on high-temperature heat pumps as a meeting point for the community and to create a possibility for keeping up with the latest developments concerning HTHPs. The event was organized as a conference composed of presentations of several internationally acknowledged speakers as well as a poster session with plenty of room for fruitful debates and networking.
Practical information
The conference was held at Langelinie Pavillionen, Central Copenhagen, 9. September 2019 from 09:30 – 18:00. The conference was followed by a dinner at Toldboden at 19:00.
What was expected?
The conference gave an overview of the most relevant aspects of high-temperature heat pumps, reaching from the potential of HTHPs over ongoing developments to realized cases. The programme was accordingly directed to a large range of participants, involving participants from research institutions, manufacturers, consultants, end-users, and others with an interest in high-temperature heat pumps.
The event opened with a keynote lecture from Thomas Nowak, Secretary General of the European Heat Pump Association, outlining how high-temperature heat pumps can contribute to reaching the climate targets.
The keynote lecture was followed by three sessions of oral presentations with a focus on:
Potential and demand of high-temperature heat pumps
Industrial cases and examples of successful integration of high-temperature heat pumps
Current developments and trends for high-temperature heat pumps
Subsequently, the scientific part of the event was concluded by a poster session. The poster session consisted of a brief pitch of each poster followed by plenty of time for inspecting the posters in more detail, discussing the content with the authors, and networking.
Previous Conference
In 2017, the first conference on High Temperature Heat Pumps was successfully held at the National Museum of Denmark - read more about it here. The day was filled with plenty of interesting presentations and great debates from participants from 13 different countries. The collection of presentations can be found here.
Conference organizers
The conference is organized by DTI, SINTEF and DTU and arranged in connection with the 5th International Conference On Smart Energy Systems.