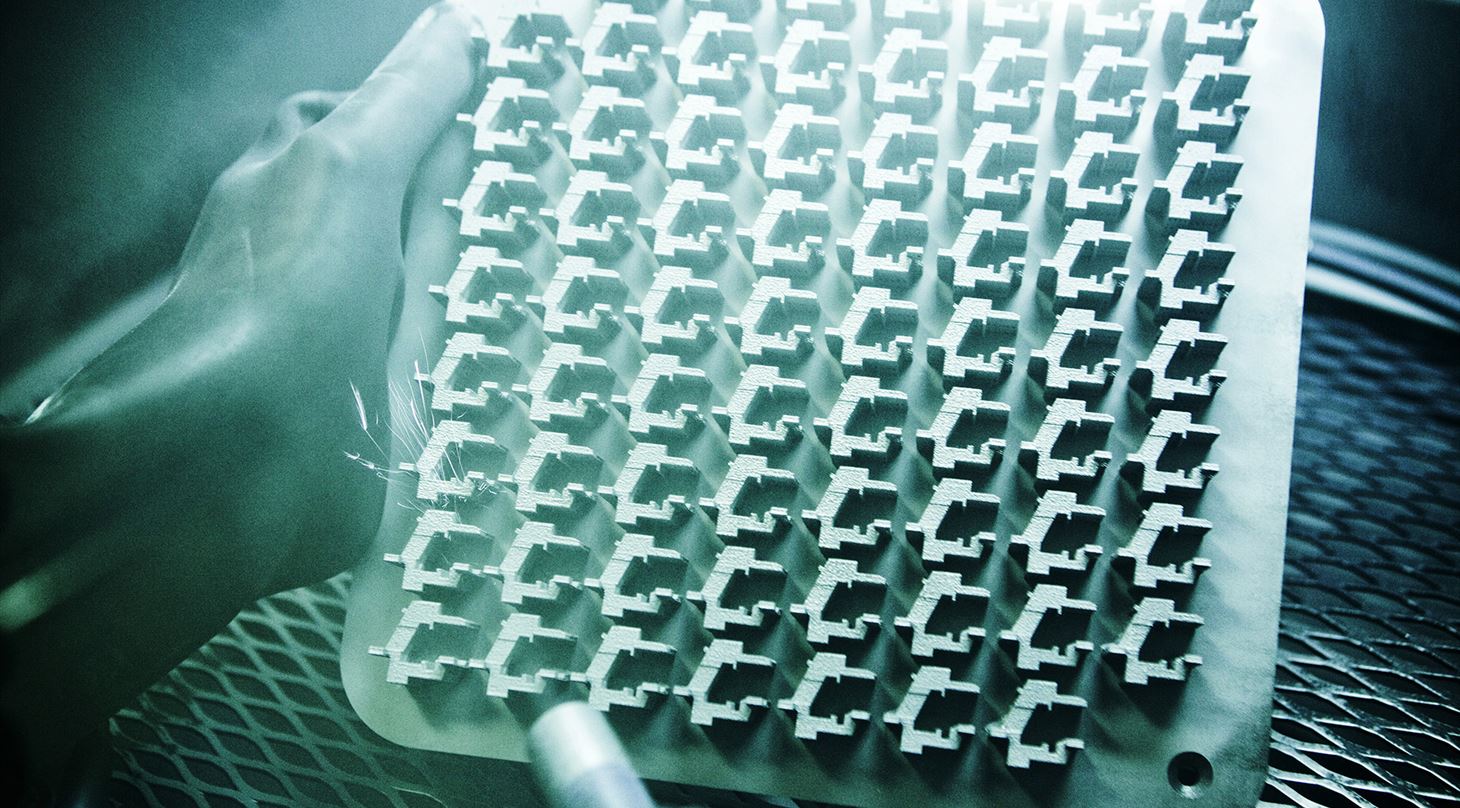 3D printing Production - Other production services
PILOT PRODUCTION WITH ADDITIVE MANUFACTURING
Do you have an idea for a new product, but are you not ready for a big investment? Investing in new technology and new production facilities is expensive, and the process prior to the production of new products is often lengthy - and may stall completely due to uncertainty. We can help you bring your product from prototype to pilot production so your products can generate revenue and be tested in the market - without major investments.
MATERIAL DEVELOPMENT WITH ADDITIVE MANUFACTURING
The material possibilities for Additive Manufacturing are constantly evolving, and through research projects and customer collaborations, we are working on 3D printing in new materials. For example, we are working with several customers on printing in materials such as copper, as well as X-ray and metal detectable nylon. We are also able to deliver 3D prints in a variety of materials in addition to the ones we have in production.
3D PRINTING DEVELOPMENT PROCESS
Is Additive Manufacturing new to your business? Production development through Additive Manufcaturing offers a number of possibilities - from developing new products to optimizing parts of the company's production chain. We help you through the entire process - from design, optimization and simulation to 3D printing of prototypes and pilot production. READ MORE
3D PRINTING OF PROTOTYPES
Do you have a finished 3D drawing that you want to produce as a prototype? Send us the drawings, and we will print a finished prototype and offer sparring on the design. With 3D-printed prototypes, your company can easily and quickly test new ideas and concepts as well as gain a better technical understanding of the product - and clarify whether all the conditions for starting a real production are in place. READ MORE
Do you have any questions?
Do you have a need that is not covered by the list above - or do you have questions about some of our services? Feel free to contact us, so we can identify the solution that is right for you.
Follow us on LinkedIn to get relevant updates on Industrial 3D printing