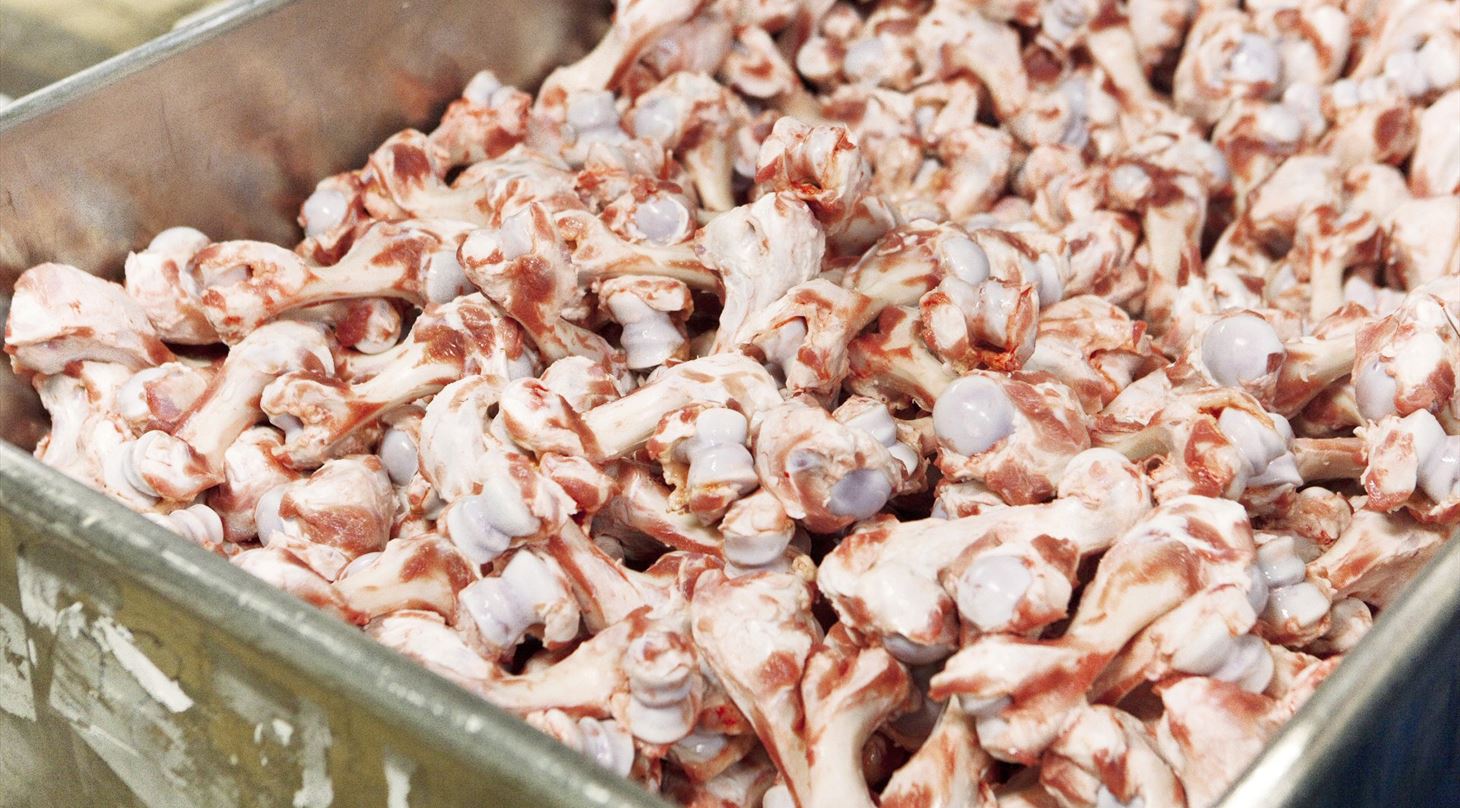 Animal by-products cover a wide variety of residues
Animal by-products cover a wide range of different waste products from slaughterhouses or processing, from veterinary approved raw materials to downgraded by-products. Common features are that many resources have been used for production and that they always represent a value, in the last resort for energy production.
The challenge is to upgrade the by-products as much as possible in the value chain.
Improved exploitation demands knowledge on where and how the by-products emerge: Danish Technological Institute can furthermore contribute with technology to be used for collection, which determines whether they can be utilized for food or feed.
The first step for improved exploitation is often an analysis of the composition or constituents that can be used as ingredients, flavour-giving, texture, gelation or other positive characteristics – e.g. health-promoting.
Exploitation of individual components usually starts with a hydrolysis followed by specific steps of purification and concentration. Danish Technological Institute can help you to exploit animal by-products from the meat as well as the fishing industry.
Danish Technological Institute can offer methods for purification as well as analyses for documentation of the characteristics.