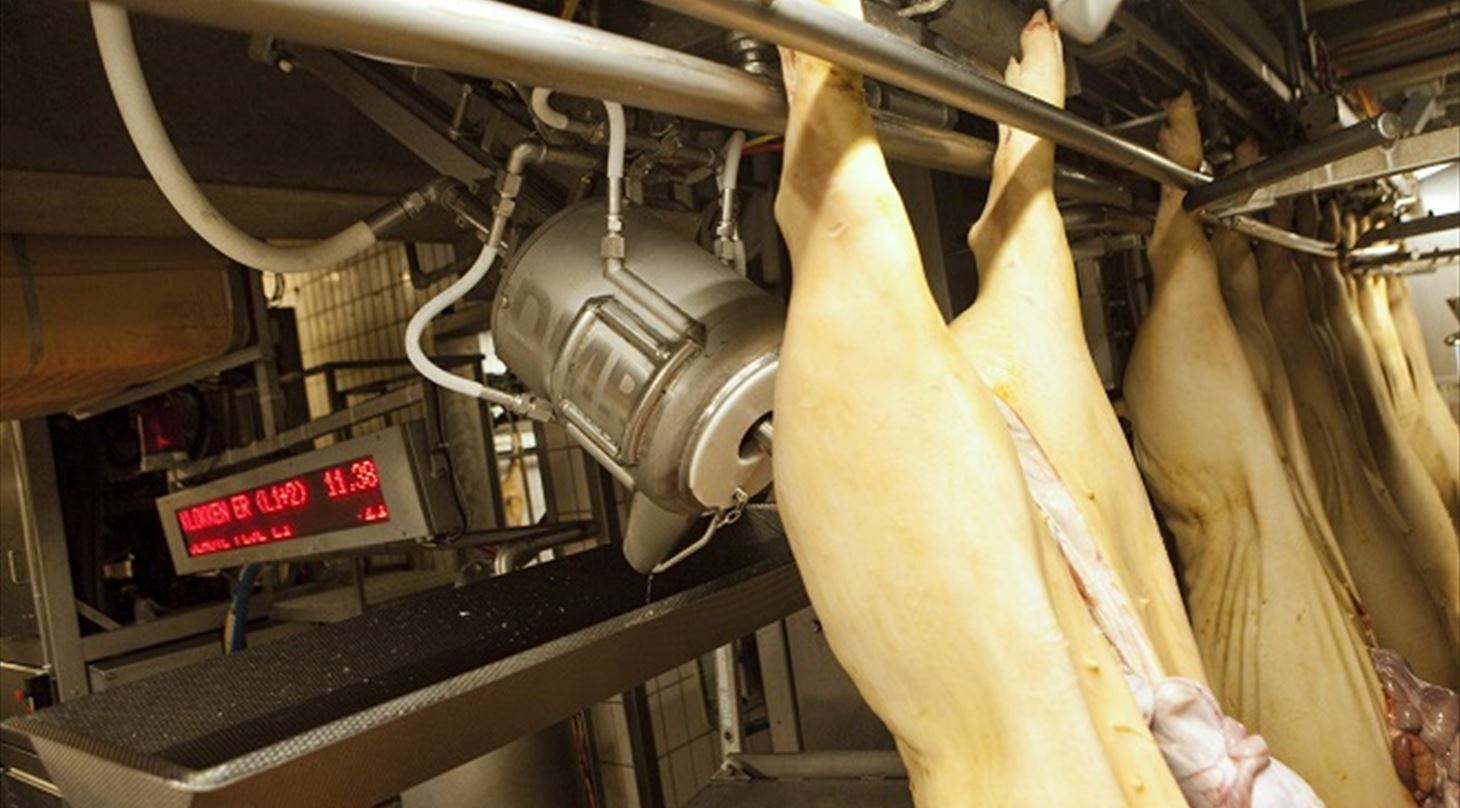 Automatic handling of the bung
Handling of the bung in a manual pig slaughter process may result in a fecal contamination that must be removed. DMRI and CCM-Teknik has invented a new automatic machine for hygienic and efficient handling of the bung. During several trials, a reduction of typically 50% in contamination was proven compared to manual operator handling. In addition, the machine may save manual labour on the dressing line depending on the factory layout.
The machine catches the bung by vacuum and pushes it through the pelvic duct where it is bagged in the mesentery. Isolating the bung by pushing it "outside – in", like pushing a sock into itself, saves manual labour and e.g. bagging the bung in a plastic bag.
The machine must be located after loosening the bung and splitting of the pubic bone or after opening of the belly. The machine follows the carcass on the dressing line, synchronized by attachment to the dropfinger that conveys the carcass. The space requirement is 1.5 meter in the length of the conveyor and 1.5 meter in width from the centre of the conveyor.
The machine is estimated to operate at line speeds up to 900 pig carcasses/hour. It has been in continuous operation at a Danish slaughter plant for more than one year, with good results. More installations in Denmark are expected this year.
The machine is a unique, but simple and sturdy machine that continues to operate with limited requirements for service and maintenance. A process to make the new automatic equipment available for the wider meat industry has been started.