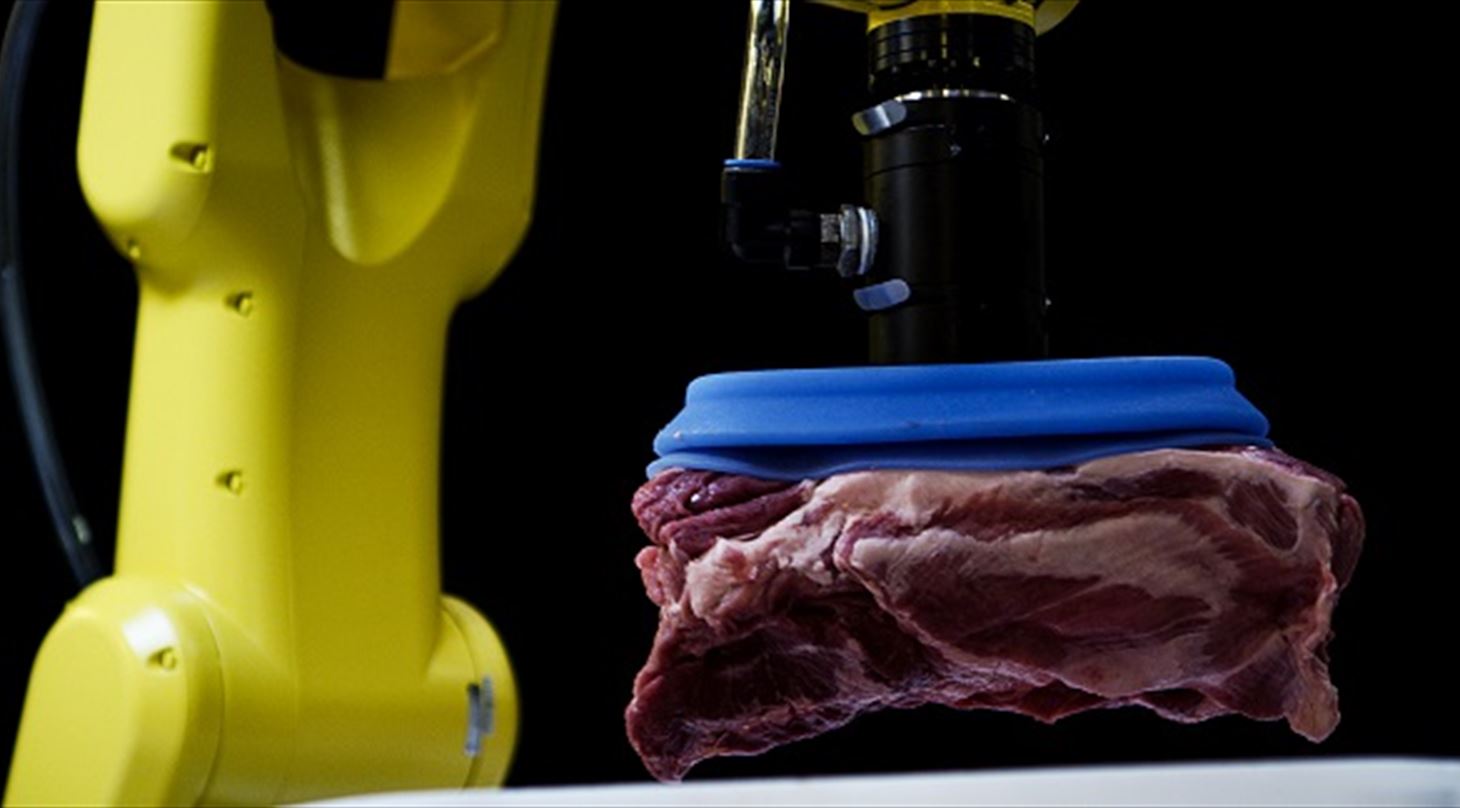 Automation in the Meat Industry
The Automation Centre undertakes a broad range of tasks related to the development of machines and processes, primarily for the slaughter industry, but also for the food industry and the bio industry.
The tasks include:
Method development from problem to initial proposal for a solution. The work is highly experimental and requires a "non-textbook" and an inventive approach to find solutions. We work either in our own workshop and pilot plant or at one of Danish Crown's slaughterhouses where we have test facilities.
CAD design from concept to finished component. The work is usually performed as an iterative process in which the concept is initially modelled in 3D and then constructed. After this, the model is adjusted based on experience gained through trials.
Robots are included in our machine solutions. We use robots for most of our solutions, and there is therefore plenty of opportunity to work with robot-based tasks (both related to programming and to application).
Adaptive control capable of dealing with biological variations. In many of our tasks, the machines need to be capable of adapting, individually and constantly, to the raw materials. This means that we always have exciting control-related challenges that require consideration for the mechanics and control in innovative ways. The tasks cover a broad variety of areas ranging from programming and system design to method development.
As an intern, you will be part of one of the development teams and will collaborate with the team in solving all of the tasks included in the project. We try to ensure that the work activities are targeted towards specific interests, although the main focus is on how the team can develop a solution.
As a thesis student, you will begin by clarifying your expectations. This is to ensure that, when you start working on your tasks, they will not only be relevant to you, but also for our development project, and this will lead to relevant discussions and an exchange of ideas.