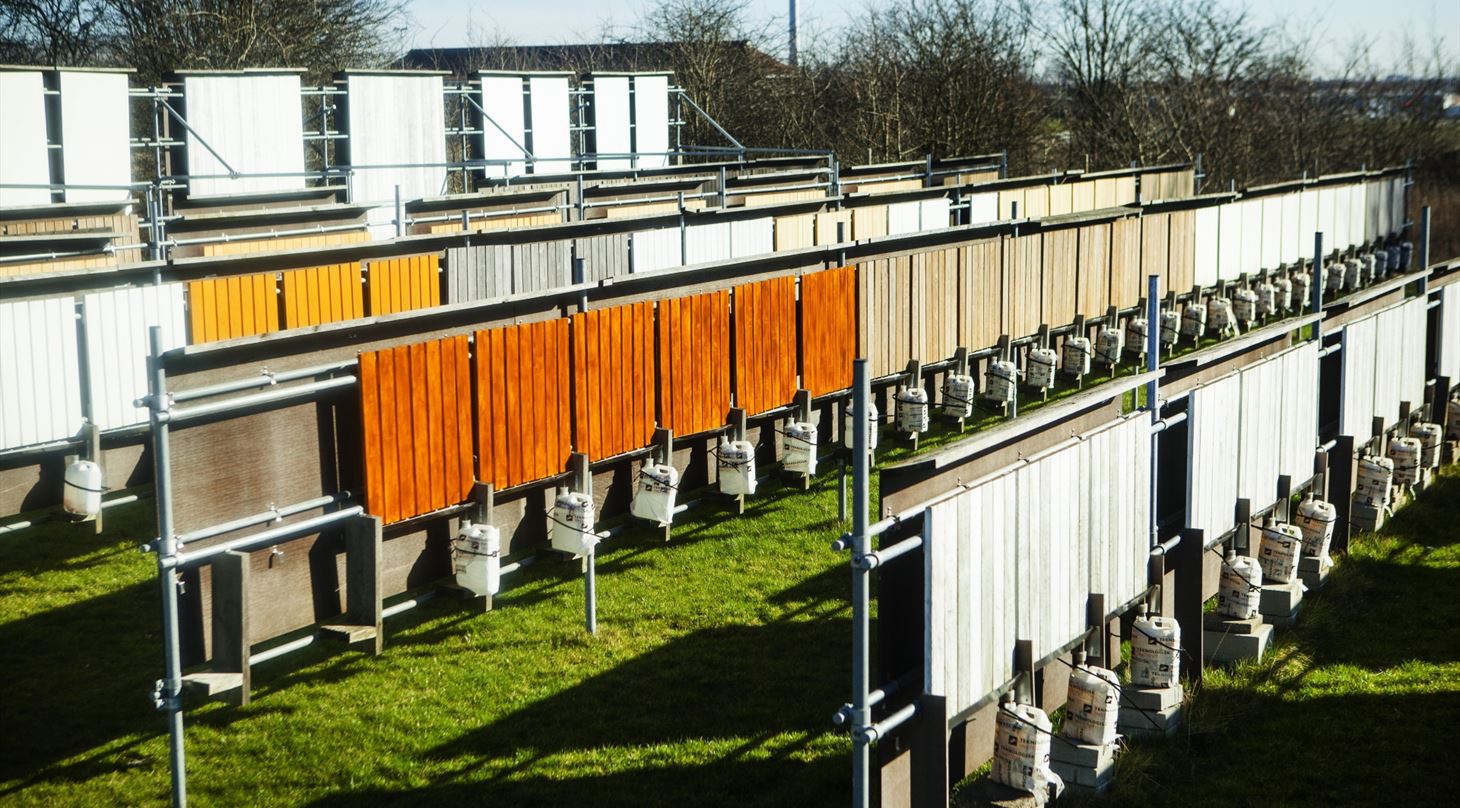 Biocides - Environmental risk assessment and fate
For more than a decade, DTI has performed laboratory and semi-field leaching tests and risk assessment. The NT Build 509 semi-field standard was developed at DTI for wood preservatives, but has shown its relevance for PT 6-10. Other laboratory methods include TS 15119-1, -2 and EN 16105.
Besides the leaching testing's we also offers environmental risk assessment and determination of the environmental fate of the active substances in the products.