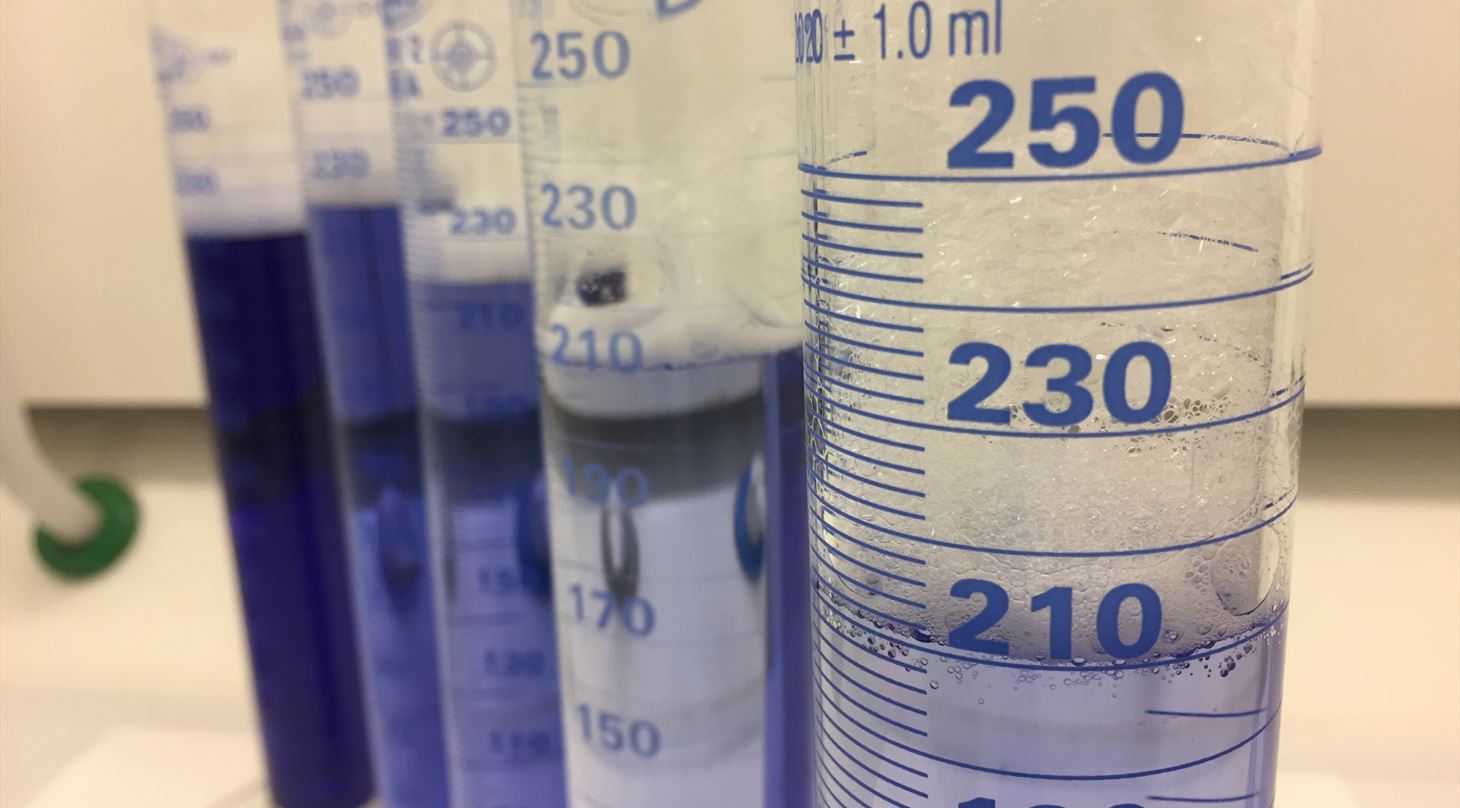 Biocides - Physical, chemical and technical properties
Biocidal products such as disinfectants, preservatives, pest control or antifouling products are tested in accordance with the EU Biocides Regulation No. 528/2012. Biocidal products are tested in compliance with OECD and OPPTS guidelines, CIPAC methods and other methods referred to by BPR.
Active substance determination
Determination of active substances listed in the ECHA register of biocidal products can be provided. DTI offers development of and/or validation of analytical methods. Analytical techniques available include GC-MS-MS, GC with ECD, FID, NPD, TCD detectors, LC-MS-MS, LC with UV, DAD or fluorescence detectors, ICP-OES and ICP-MS, and IC. All instrumentation is considered suitable for analytical methods according to BPR.
How can Danish Technological Institute help you?
Validation of analytical methods for determination of active substances
Determination of appearance
Acidity/alkalinity
Relative and tap density
Wettability
Suspensibility, spontaneity and dispersion stability
Wet sieve analysis
Emulsifiability, re-emulsifiability and emulsion stability
Persistent foaming
Pourability
Viscosity
Other technical characteristics and physical hazards