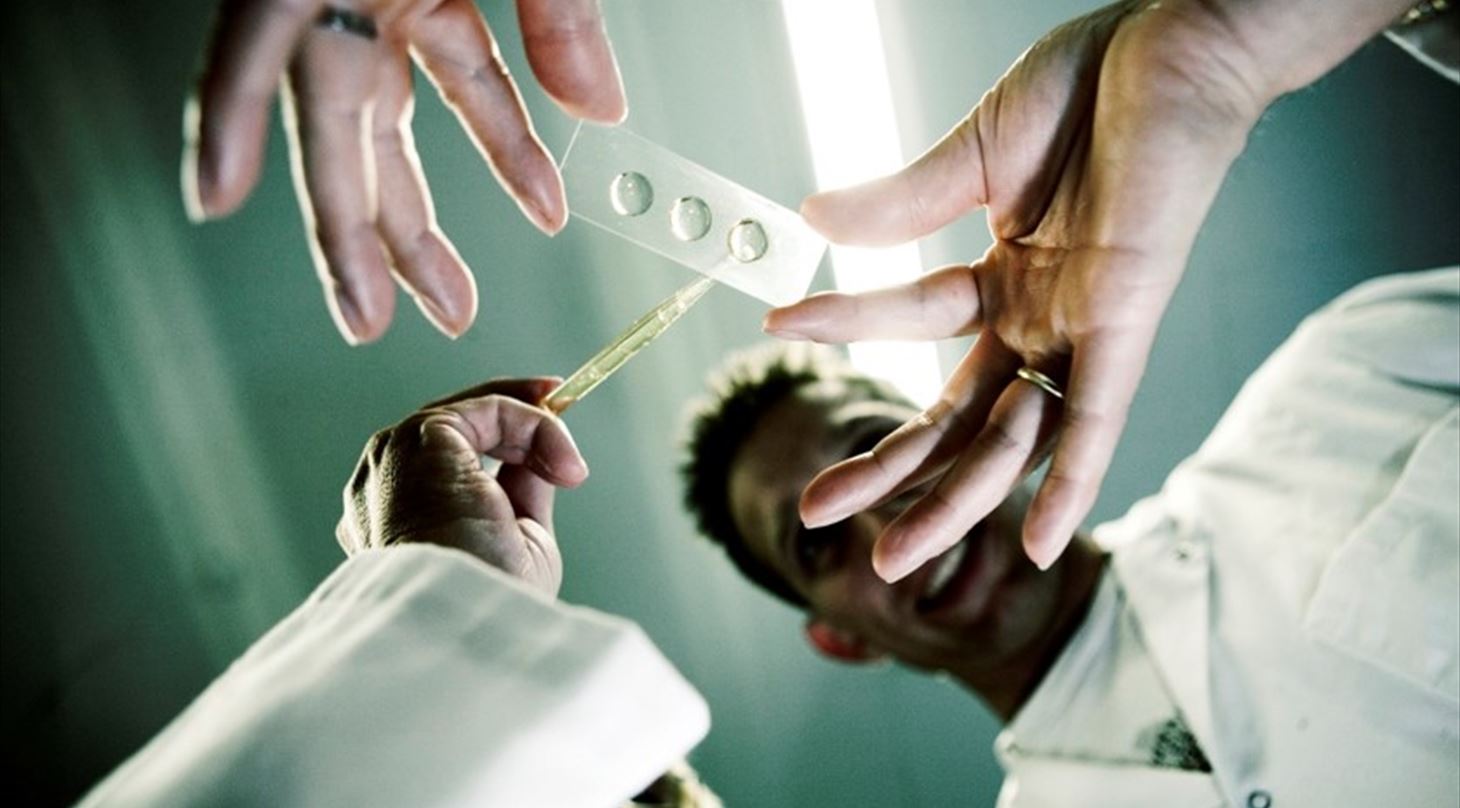 Biotech Task Force
Professional, prompt and confidential assistance in troubleshooting and failure analysis of biotechnological and pharmaceutical production issues
Do you need a second opinion on a Biotech or Pharma production issue? Over the years, Danish Technological Institute (DTI) has helped Biotech and Pharma companies understand and solve production problems like impurities, particulates, reduced stability, inconsistent batches, clogging and microbial contamination. DTI aims to identify the root cause of a problem instead of merely treating the symptoms. By doing so, reoccurrence can be avoided.
We understand that a short response time is essential. Within a day, the best-suited DTI Task Force can join your experts for a meeting to discuss the nature and history of a given problem. The meeting will result in a list of possible causal factors that can be tested through chemical, biological and/or physical analyses. The achieved results will be evaluated and used to identify the most likely root cause(s). Finally, DTI will help your experts find possible solutions to the problem.
What can the DTI Biotech Task Force do for you?
Troubleshooting, e.g., resolving production problems related to nonconformities, reduced stability, discolouring, identification of unwanted substances, particulates, filter clogging, precipitation and microbial contamination
Assembly of the best-suited DTI team to come on-site for constructive discussions with your operators, researchers, QC and QA people
More than 1000 employees with highly cross-disciplinary backgrounds to carry out confidential, professional, unbiased, and flexible consultancy
Extensive range of cutting-edge biological, physical and chemical analyses
Validation of your assay results by either accredited analyses or customized, complementary approaches