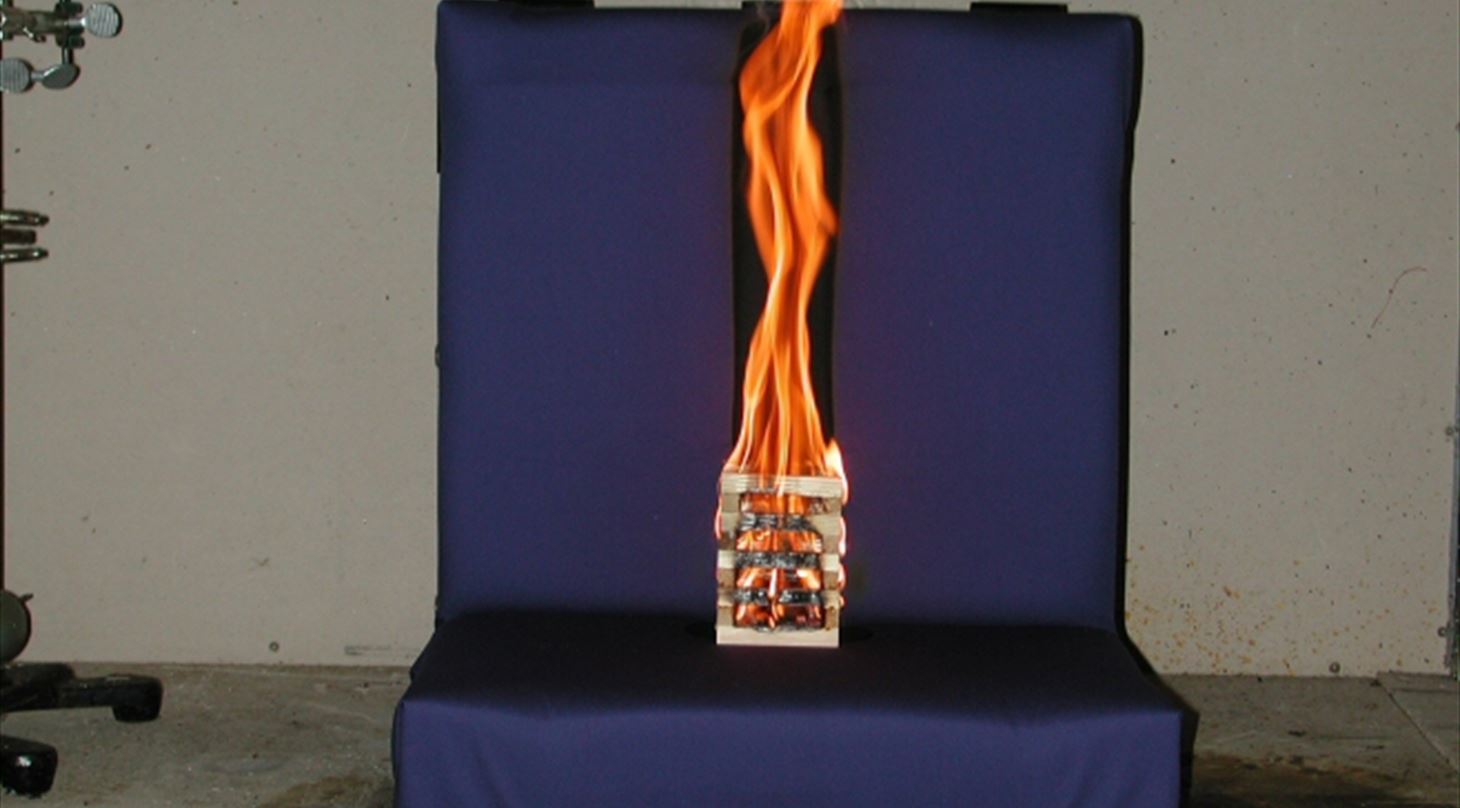 Clothing and textile - Fire
There are different fire safety rules and requirements for upholstered furniture, mattresses and textile garments. These can be statutory regulations, guidelines or completely voluntary. Fire safety requirements can be national or imposed by local authorities.

Fire safety regulations are developed based on risk assessments, which take into account the physical environment and the people present in that environment. For example, there are stringent requirements for upholstered furniture in hospitals and nursing homes where people can be disabled and immobile.

National fire safety requirements can be developed based on the volume of registered fire accidents over time. There are also product-specific requirements, for example, certain types of toys must meet fire safety requirements for their designated classification.

DTI has many years of experience testing the fire safety of upholstered furniture, mattresses and textile garments, as well as consulting in this field. We can offer accredited testing and independent documentation on the fire safety requirements that your products fulfil.

How can Danish Technological Institute help you?
Perform accredited fire safety tests
Provide independent documentation of fulfilment of fire safety requirements
Provide advice on fire safety requirements and tests
Conduct recommended fire tests as part of product development