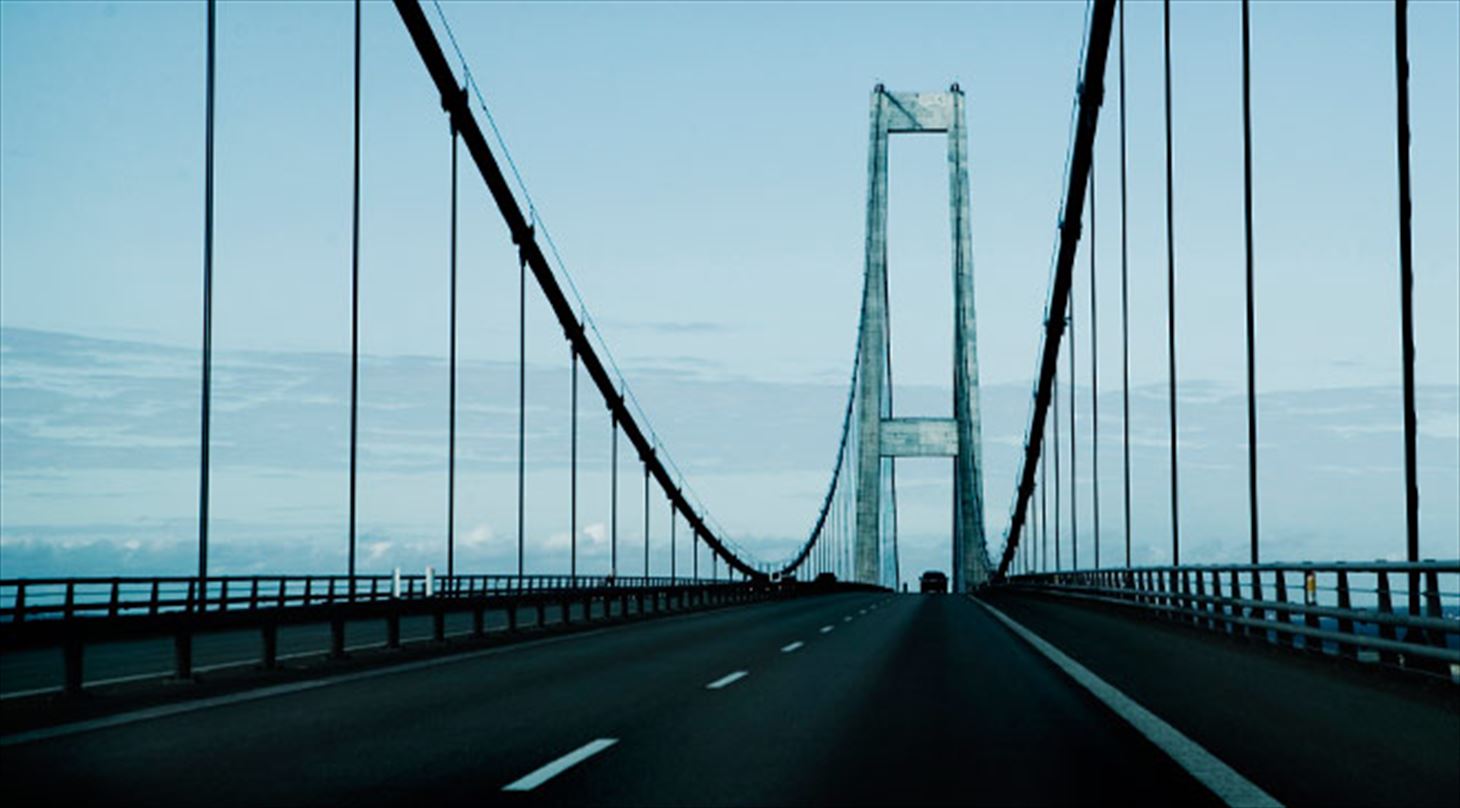 Concrete for infrastructure projects
The Concrete Centre at Danish Technological Institute has provided various concrete technology services to major infrastructure projects, for example:
The Great Belt Fixed Link (initial testing, full-scale tests, and production testing of components and concrete as well as testing of the early age properties of concrete and calculations of temperature and stress).
The Øresund Fixed Link (owner/client consultancy, preparation of technical notes used as background information for the specifications, input for the concrete specifications, testing of the early age concrete properties, production testing, five-year inspection).
The Malmö City Tunnel (initial testing of components, testing of the early age concrete properties, temperature monitoring equipment, concrete production and testing).
The Marmaray Tunnel in Istanbul (scrutiny of the concrete specifications, temperature and stress calculations, courses in hardening technology, testing of early age concrete properties, initial testing of concrete components).
The Fehmarn Belt Fixed Link (external concrete laboratory, preparation of technical notes used as background information for the specifications, establishment of a field exposure site at Rødby Harbour, design and production of test samples for field exposure at Rødby Harbour).

Copenhagen Metrocityring (consultancy and testing for the Copenhagen Metro Team, testing of concrete properties for the concrete supplier)

Istanbul Strait Crossing/ Eurasia Tunnel (quality control of the concrete panels of the drilled tunnel)
The Concrete Centre can provide services to constructors, consultants, manufacturers, and clients in connection with large infrastructure projects. If you want to know more about the Concrete Centre, please check our video on Concrete Infrastructures and do not hesitate to contact us.
How can Danish Technological Institute help you?
Input for and preparation of concrete specifications
Scrutiny of tender specifications
Development and running-in of suitable concrete mix designs
Initial testing, full-scale testing, and production testing in connection with the projects. All the required tests may be carried out with accreditation
Development of quality control systems, quality plans, and procedures relating to concrete production
Consultancy and testing regarding hardening technology
Consultancy during the construction phase
Problem solving and unbiased surveys in connection with defects and damages.
Cases