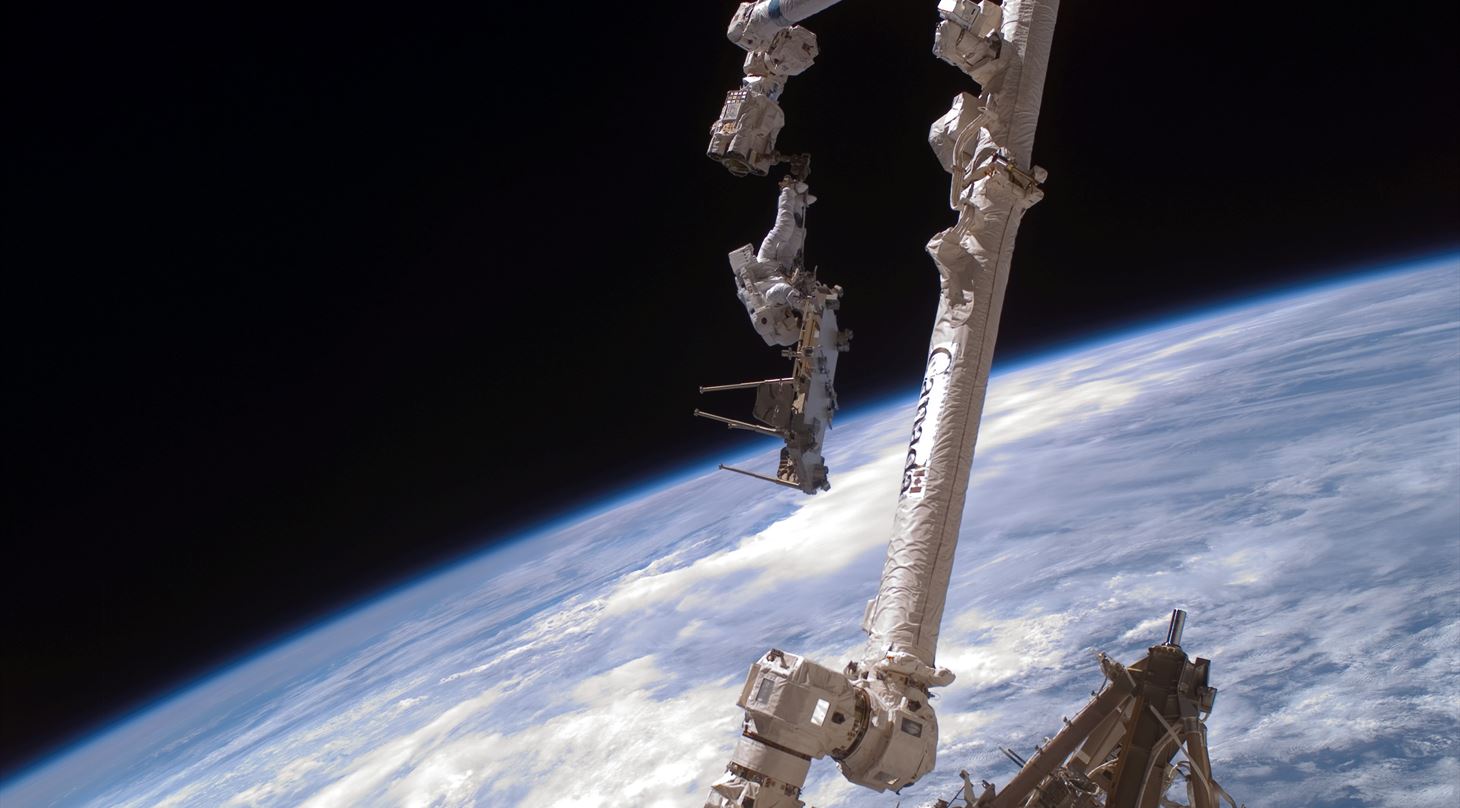 Danish experts to develop 'space suits' for robots
The Danish Technological Institute (DTI) has been selected by the European Space Agency (ESA) to take the first step in the development of a protective sleeve – a so-called smart skin – for robot arms. The vision is to pave the way for more robots in space.

Astronauts will increasingly have robots as colleagues in space. However, this requires that the robots are safe to work with and that they – like the astronauts – are protected from the harshness of space with its radiation, low pressure, and violent temperature fluctuations.
The European Space Agency (ESA) has therefore now appointed the Danish Technological Institute (DTI) to begin the development and testing of a protective sleeve for robot arms, so that in the long term it can growth space exploration using robots.
– We will design and test a smart skin that will make robots more suitable for future space exploration. It involves testing advanced surface sensors and alarm panels that can enable the robots to detect and avoid potential collisions with objects in the environment. This will make them robust and safe helpers for astronauts in space, says Senior Consultant Christian Dalsgaard from DTI.
New manufacturing processes for space equipment
The distance from, for example, Earth to Mars is 57 million kilometres, and transport between the two planets will typically take seven months. Therefore, it is crucial that the robots are protected and also do not cause damage to other equipment, as it is extremely time-consuming, expensive and in many cases impossible to ship replacement equipment out to a mission.
The new, specially-designed smart skin for robots will provide this protection – partly by using soft materials that can be 3D printed and electronics printed onto textiles that follow the robot arm's movements.
– We need to investigate materials that can protect against dust, radiation, and large temperature changes. And through use of modern 3D printing and printed electronics, we will also introduce new manufacturing processes for space equipment, says Christian Dalsgaard.
Great potential for space robots
Protective skin for robot arms already exists and is used today – especially in the food industry – but an equivalent for space robots must be able to operate under very special and quite harsh conditions.
The temperature in which human astronauts move varies from -100°C to +100°C – to mention just one parameter.
– There is great potential for robots in space, where they can help with everything from scientific experiments to maintenance on space stations and extraction of valuable resources. It is both cheaper and less risky to send a robot instead of a human. But it requires them to be extremely robust, says Director Jacob Kortbek from DTI, who at the same time sends a big thank you to the Space Office in Denmark's Ministry of Higher Education and Science, which has helped pave the way for the ESA project.
– It will be exciting to investigate whether and how we can push the boundaries of what robots can help with in space, he adds.
The first part of the development project is expected to finish in March 2024.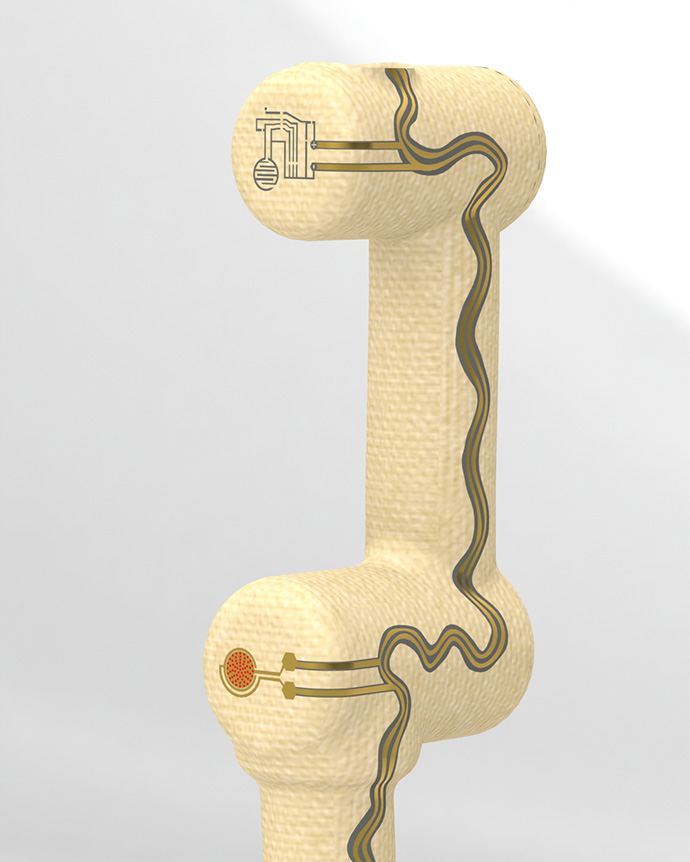 The new, specially-designed smart skin for robots will provide protection from dust, radiation, and violent temperature fluctuations – partly by using soft materials that can be 3D printed and electronics printed onto textiles that follow the robot arm's movements. Illustration: DTI