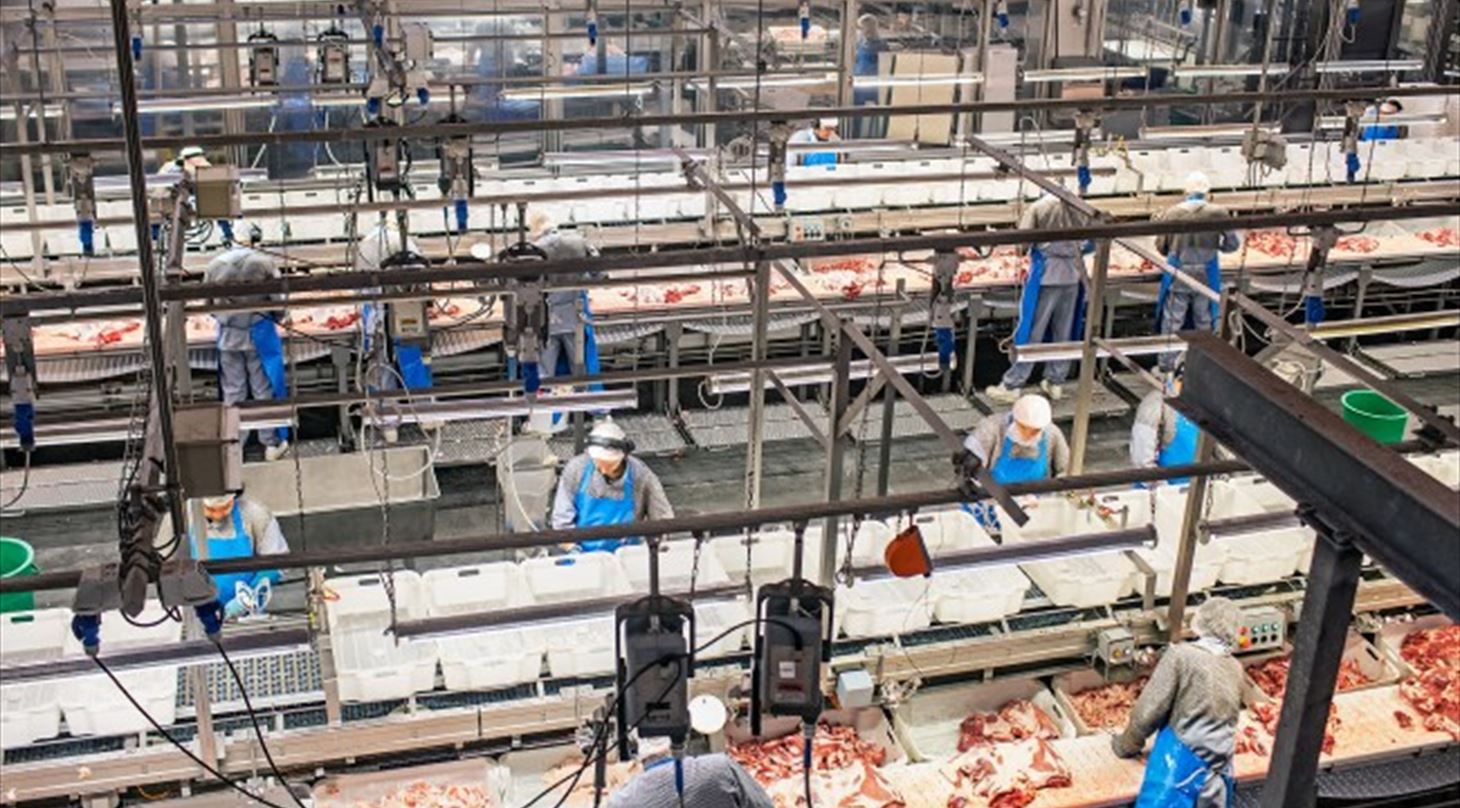 DMRI Automation Launch™
DMRI Automation LaunchTM is a new tool to spot potential and eliminate risks in automation investments.
Production costs in slaughterhouses and in food processing are always a priority, but attracting & retaining operators are becoming increasingly important and quality in the final product is the key to success.
This is where automation, artificial intelligence and robotization enter a new phase. Because combined, robots, end-of-arm tools and controlling systems improve efficiency and working conditions for operators as well as ensure consistent product quality.
DMRI provides you with profound automation expertise targeted the food industry where biological variation and food hygiene are key issues. After analyzing your production, our experts will form an objective basis for decision on projects with the most significant potential.
Get your Automation Launch reports from DMRI and feel assured to get better ROI.
Top photo: Danish Crown, Red Star Photography