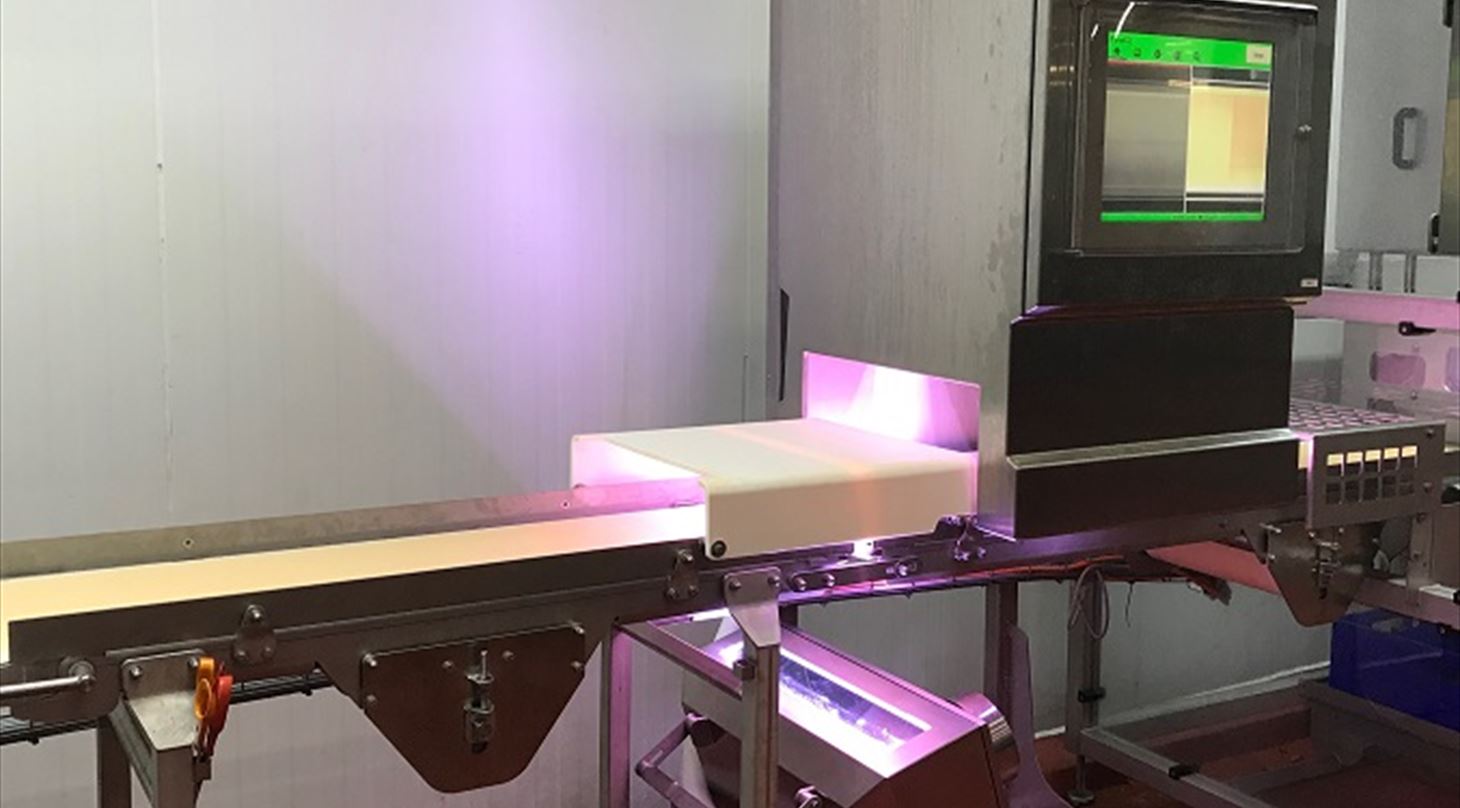 DynaCQ Dual - Casing Peel Check
Meet us at Interpack 2021, Düsseldorf, 25 February to 3 March.
Live demonstration will take place every day from 10:00 a.m. to 06:00 p.m.
Two side checking for plastic casing remnants.
DynaCQ Dual is an effective and automatic solution for plastic detection assisting operators in removing any plastic casing remnants on sausages prior packaging.
Many sausage producers use plastic casings, which are to be removed fully before packaging. It is a costly, time consuming and fatiguing job to assure every sausage is checked for remaining casing fragments in its full circumference.
Absence of plastic in the final product and effective detection is a growing concern for many meat producers. A breach in the process may lead to a recall, and loss of confidence in the market constitute a high cost.
The DynaCQ Dual solution applies a top camera measuring the sausage top surface half, where as a lower camera measures the other half side when it passes a gap in the belt.
DynaCQ detects plastic in food products with high sensitivity at high speed