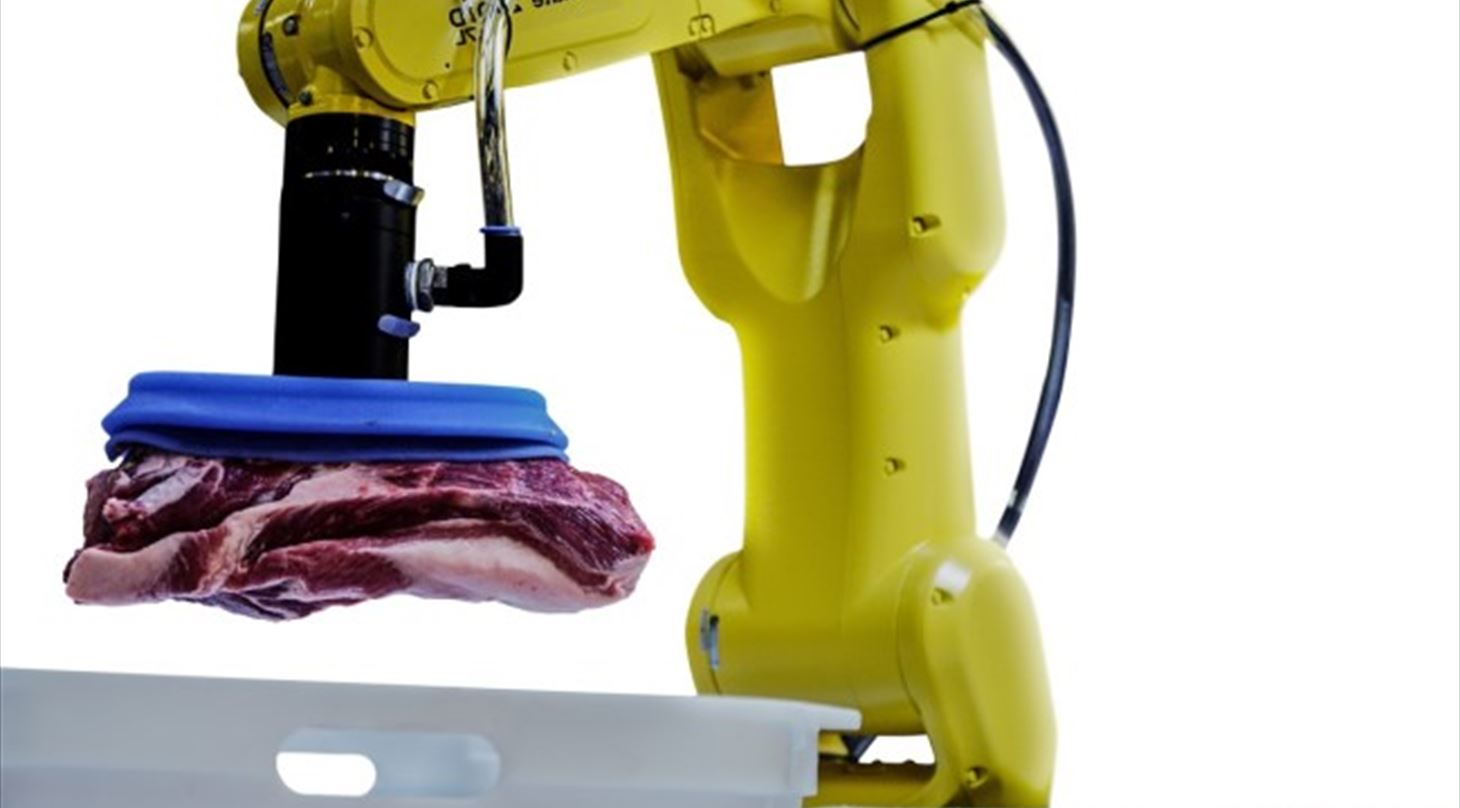 Generic meat moving robot
DMRI has designed a hygienic vacuum based robot application for moving both fresh and wrapped meat.
The application consists of a high-precision complex vision system, a product specific hygienic designed suction cup and a robot. The hardware has been thoroughly tested and found suitable for the meat processing industry.
The platform can be programmed quickly and used for multiple functions, due to a user-friendly interface, and can easily be moved between different packaging operations. The machine can be used in places where uniformly repetitive work is necessary.
Main operational data:
Reach of robot = 978 mm (can be changed depending on the specific operation)
Capacity of vacuum packed products from conveyor to box = 1500 pcs/hour
Capacity of fresh products from box to conveyor = 1100 pcs/hour
Capacity of fresh products from conveyor to conveyor = 1200 pcs/hour
No growth in bacteria on the suction cup during an average working day (8 hours)
DMRI has great knowledge within automation of manual processes and is known for high quality engineering.
For further information please contact Bjarne Sigtryggsson.