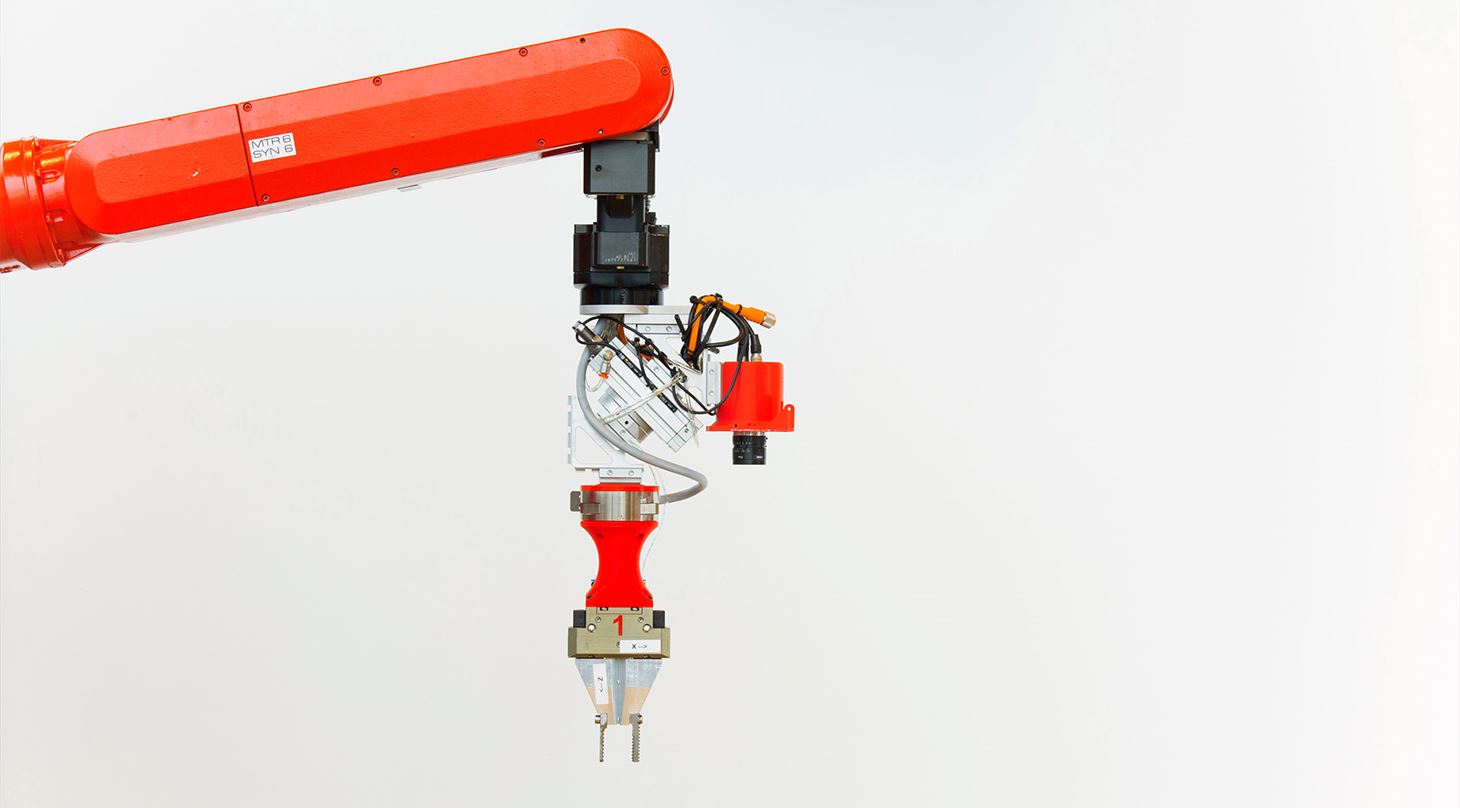 Invest in the right robot technology
Use us to map out your options. To point out the pitfalls. To prepare you to make an investment decision on an informed, unbiased basis.
We advise you in all phases from strategy to implementation with our well-tested innovation engine.

When the solution is not an off-the-shelf item, we map the path to the goal
Robots hold great potential for your business. To strengthen your competitiveness, create a healthier working environment, raise your quality and compensate for a lack of manpower - to name just a few of the possibilities.
But there are also pitfalls, and it can be difficult to decide which robotic technology is the right one to bet on.
Fortunately, the Danish Technological Institute can assist you in that.

We are a leading European robot innovation centre that develops and advises on tomorrow's robotics technology, and our more than 40 robotics specialists can help your business at all stages.
So, if you need strategic and down-to-earth advice on the use of new robot technologies, we are ready to help.
To visit your company and clarify your automation potential.
To build pilot solutions and test robot concepts together with you.
To provide you with a strategic roadmap, so you will be able to choose the best technology for your company.
Contact us if you would like independent advice about how to go one step further with robot technology.
Advantages of using the Danish Technological Institute
Make investment decisions on an informed, unbiased basis
Receive a strategic roadmap and a ready-to-run requirements specification
Get your ideas tested before investing
Ensure that the company invests in the robotic technology that suits you
Price
Prices from DKK 50,000 (excluding VAT).