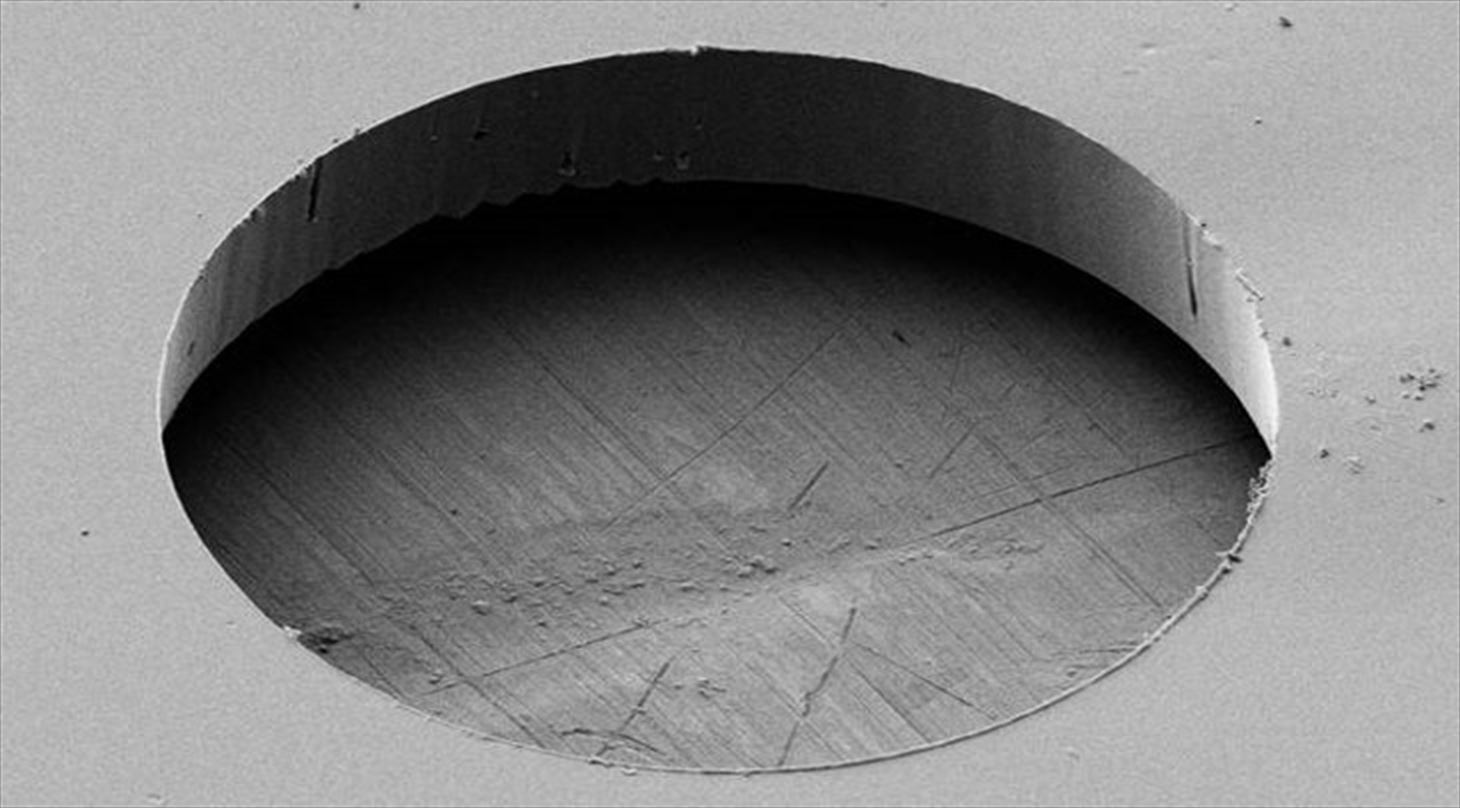 Laser cutting in plastic materials
At Danish Technological Institute, we have three kinds of lasers at our disposal. Our lasers can cut very precise and uniform holes in your plastic product. With our equipment we can handle very thin materials without causing thermal damage to your product.
At Danish Technological Institute we have years of experience with laser cutting. We pride ourselves with the high quality of our services and solve tasks for e.g. the pharmaceutical industry. When you collaborate with us you are guaranteed a validated process and high quality set-up.
5-500 micrometer holes
We are specialized in laser structures in plastic products thinner than a ½ millimeter. We use a special laser method that does not cause damage to your product. We have a state-of-the-art laser laboratory with a CO2 laser, femtosecond laser and Excimer laser at our disposal. We customize the laser cutting process to your product and your needs and we can cut holes with a diameter of 5-500 micrometers.
Short delivery time and documented hole size
We offer short delivery time and we are capable of producing very large amounts. We solve both production and R&D tasks and we can assist you from pilot to full scale production. Furthermore, we offer documentation of the hole sizes.
Contact us
Contact Pia Wahlberg if you would like to know more about our services within laser cutting. You can reach Pia Wahlberg at +45 7220 3301 or pw@dti.dk