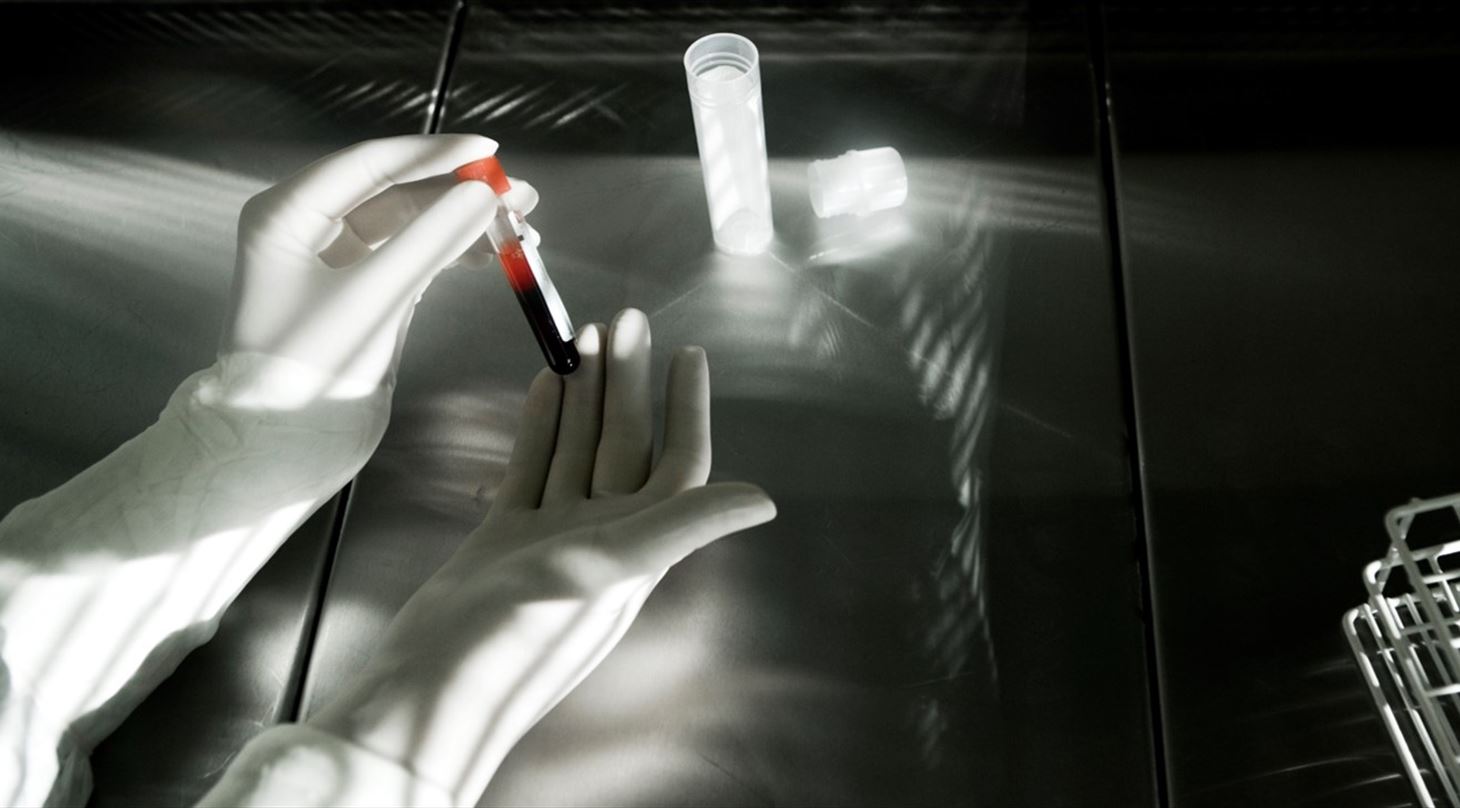 Medical Biotechnology - Peptide Ligand Discovery - Phage display
Do you need a specific probe to detect your analyte? Or do you want to affinity-purify a high-value component from a crude mixture? DTI offers identification and optimization of ligands binding to virtually any target of interest.

Challenge with affinity or with specificity?

Peptide ligands can be used in numerous applications and often it can be beneficial to use the same ligand for several purposes – e.g., the ligand used to detect a compound in a biosensor can also be coupled to a resin for affinity purification of the same compound.
Examples of applications
Drug discovery (agonists, antagonists)
Immuno-assays (ELISA, lateral flow, flow cytometry, IHC)
Biosensors
Vaccines (mimotopes)
Enzyme-inhibitors
Epitope mapping (antibody, B-cell, T-cell)
Affinity purification
Functionalization of surfaces or materials (e.g., for cell cultivation)
Radiotracers for imaging (cell-targeting)
Substrate-specificity mapping of proteases
Drug delivery
Peptide phage display libraries – a huge ligand resource/reservoir
Based on binding affinity, we recover peptide-aptamers binding to your target from our libraries containing more than 1010 unique peptide ligands. The peptides in the library are displayed on the surface of bacteriophages, and thereby create a very large reservoir of potential peptide ligands with an array of different properties. Using your specific target as bait, we fish out the peptides that bind with the highest affinity to the target.
Does your target apply?
A ligand for virtually any target can be identified:
Proteins (e.g., receptor fragments, antibodies, enzymes)
Surfaces (e.g., nanomaterials, metals)
Small molecules (organic or inorganic)
Carbohydrates
Organisms (e.g., bacteria, vira, spores)
Toxins
Technical details
Random peptide or foreign protein is displayed on the phages fused to the N-terminal of phage minor coat protein III separated by a short spacer (GSG) and a myc-tag.
Linear (12-mer, size 4x1010) and disulfide constrained (12-mer, 6-mer in loop, size 4.5x109).
Phagemid-type vector, i.e., display of maximum one peptide per phage. This allows for display of larger proteins and also for efficient affinity maturation due to the lack of avidity effect.
Next-Generation Sequencing (NGS) can be applied for in-depth output analysis.
Customized libraries and affinity maturation available.
Projects
We participate in funded research projects in collaboration with universities and companies (H2020, Eurostars, etc.) and offer our expertise and the technology as fee-for-service.

Cases
Drug discovery (Zealand Pharma)
PET-tracer discovery (Innovationskonsortiet PRIS)
Epitope mapping (Immudex)
Development of new functionalized nano-materials (confidential)