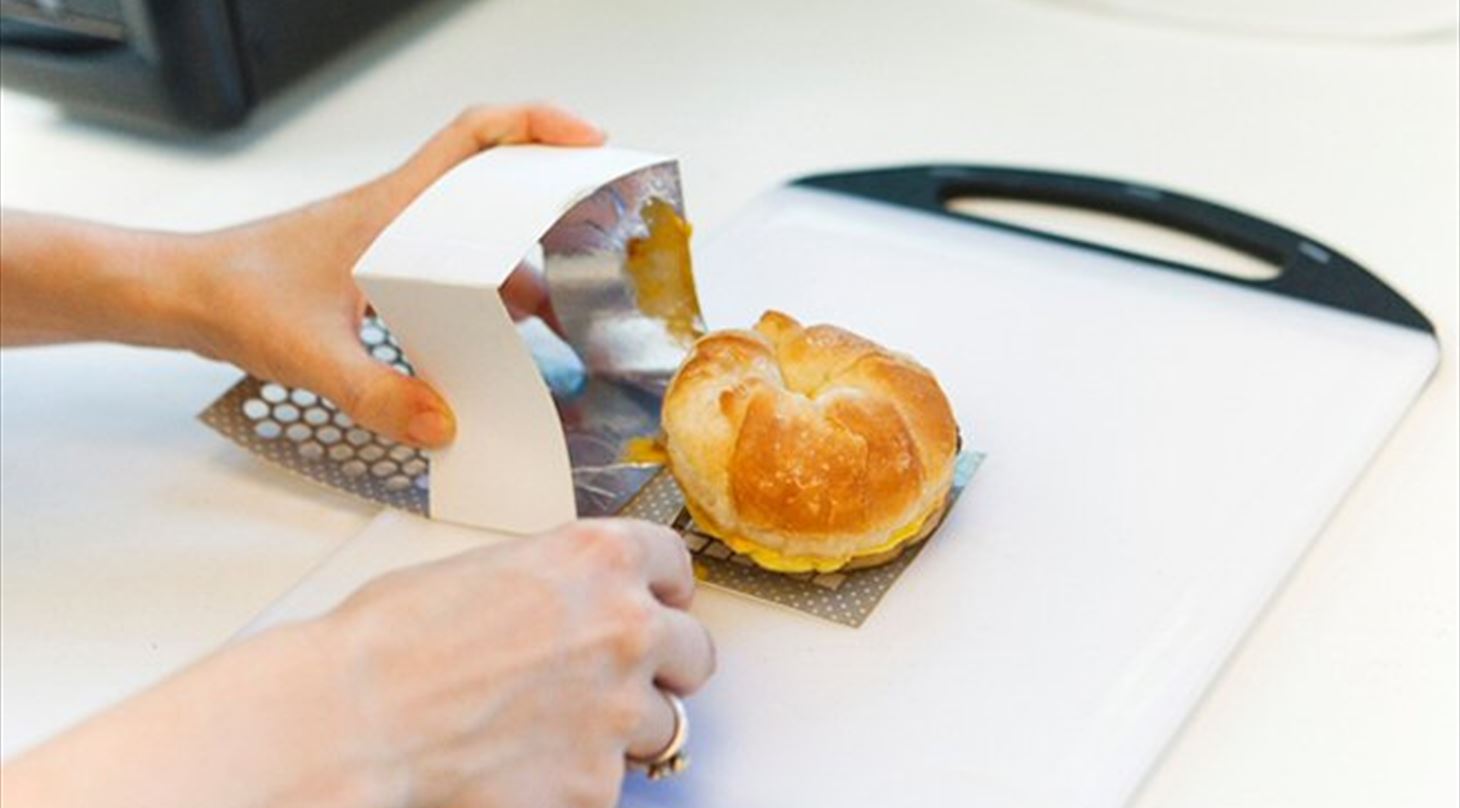 Microwave cooking packaging solutions
In a world that always seems pressed for time, ready to heat microwaveable foods are convenient and popular dining options. Get help from Danish Technological Institute to develop higher-quality tastier convenience food products.
As microwaveable food demands increase, consumers want tastier, more nutritious options that deliver a 'home-made' experience. Often, microwaveable products fall short of providing this. For example, bread products present a challenge in the microwave because of textural changes that occur during heating from frozen. Bread out of a traditional oven presents as 'fresh', but when heated in the microwave, loses its texture and flavour.

In order to reverse this situation and provide microwaveable foods of better culinary quality than offered today, we developed packaging concepts that enable accelerated 'microwave mimicking' of three basic processes of handling of food: boiling (steaming) in minimal water, backing, and frying. The developed packaging concepts provide for homogeneous heating and retain proper texture of the food.

Picture: Results of infrared thermography of a sandwich warmed up in the original packaging (left) and in the packaging developed at DTI (right)
How can Danish Technological Institute help you?
Development of packaging and consulting in the field of optimized microwaveable food design:
Buns and sandwiches with crispy crust, soft core and properly heated fillers
Microwave bread baking
Crispy breaded filleted fish, chicken nuggets, spring rolls etc.
Pies and cakes with crispy golden-brown crust and sapful interior
Properly heated fish or meat with sauces and garnitures