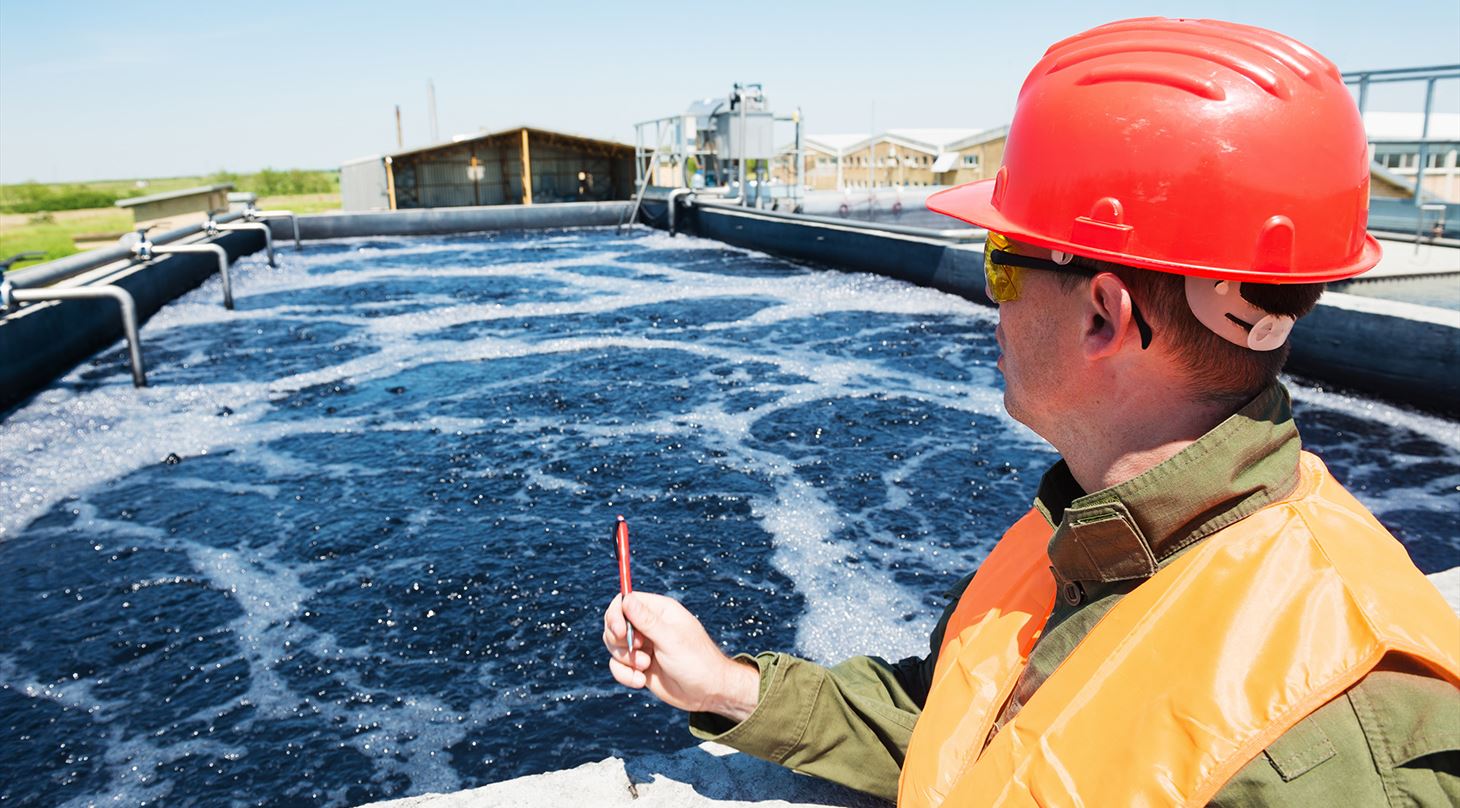 Municipal wastewater
DTI has many years of experience for assisting technology providers to develop, document and upscale suitable technologies for wastewater handling. In addition, this is carried out in close collaboration with the wastewater treatment facilities to ensure process optimization while testing of technologies within chemical and biotechnology aspects within treatment. Ideas and technologies are developed and tested in our lab scale facilities and ensure progress from proof-of-concept to further upscaling. We develop innovative solutions in close collaboration with technology providers, the customer and water consumers.
Removing harmful substances from wastewater
In Denmark, removal of unwanted harmfully substances from wastewater has received much attention. We have worked with reducing, removal of diffuse sources as well as point sources of pollutants of different types, as described below. At DTI, we have dedicated much work on reducing, removing pollutants as nutrients responsible for eutrophication, micropollutants potentially harmful for humans, animals and plants as pharmaceuticals, antibiotic resistant bacteria, industrial chemicals, heavy metals and microplastics. We have tested and documented technology concept for reuse of treated wastewater without micropollutants for irrigation purposes.
Lately, also PFAS present in municipal wastewater originating from diffuse and point sources as land fill leachates have our dedicated attention. To succeed, we have developed and tested different types of technologies for removal of micropollutants in our laboratory facilities, and we have been deeply involved in upscaling of these.
Process optimization at WWTP is also within our expertise where we focus on efficient nitrogen removal, optimized P removal for resource recovery, reducing greenhouse gas emissions such as nitrous oxide and methane. We have tested a large number of biodegradable flocculants for activated sludge separation, in order to replace polyacrylamides (microplastics), which are used in large quantities today.

Reasons to work with DTI
Our specialists will aid wastewater treatment facilities of different sizes, to identify the presence of potentially harmful substances that are unwanted in the environment and how to reduce/remove these substances (e.g., pharmaceuticals, heavy metals, PFAS etc.). We have extensive laboratory facilities that enable us to examine new concepts in a systematic way, and thereby improving their performance. We have a deep insight in conventional and newly developed tec for treating wastewater and assist in testing and documenting these.
Further readling