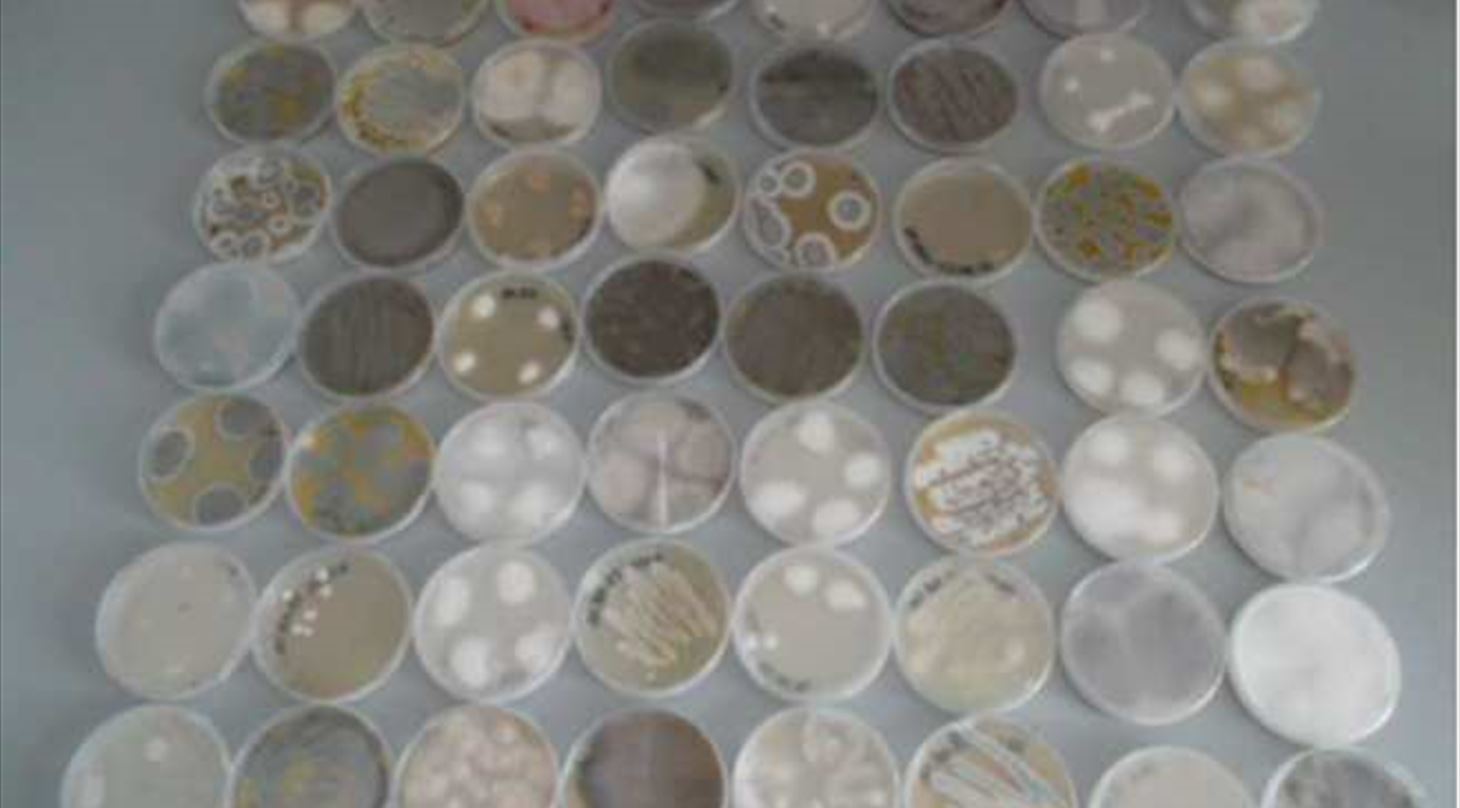 Natural Products from Marine Fungi for the treatment of cancer (FP7-project)
The project is completed.
Marine Fungi
Project start: May 2011. Project completion: May 2014.
Marine organisms constitute an underutilised resource of novel drugs. They produce a rich source of active and potent chemical compounds, i.e. secondary metabolites, potential useful as medical treatments. In the European Framework FP7 –project "Marine fungi", an interdisciplinary approach is employed to identify and characterize anti-cancer therapeutics ready to enter further drug development and robust, sustainable processes for the production of the bioactive compounds.
MARINE FUNGI covers two complementary approaches; A) in depth molecular studies on 3 fungi known to produce anti-cancer compounds. Compound production is studied by targeted and random mutagenesis, full genome sequencing and high resolution proteomics. B) New fungal isolates will be obtained and purified compounds are screened in a large panel of cancer cell lines. Chemical identification and characterisation is performed using state of the art technologies. Promising candidates are further tested in various bioassays for liabilities.
Danish Technological Institute (DTI), Medical Biotechnology contributes to several work packages with state-of-the-art equipment for high resolution mass spectrometry-based proteomics. DTI exploits chemical proteomics to investigate mode of action (MoA) and drug targets/off-targets of the lead compounds in the cancer cells. Furthermore quantitative phospho-proteomic analyses and pathway analyses are performed to investigate the effect of the compounds on the cancer cells.
Partners
GEOMAR Helmholtz Center for Ocean Research Kiel, Germany
Hypha Discovery Ltd., United Kingdom
VTT Technical Research Centre of Finland, Finland
Aalborg University, Denmark
Christian-Albrechts University Kiel, Germany
Diponegoro University, Indonesia
Universidad de Antofagasta, Chile
European Screening Port GmbH, Germany
University of Oslo, Norway
University of Southern Denmark, Denmark
The project "Marine Fungi: Natural products from marine fungi for the treatment of cancer" is funded by the European Commission under the 7th Framework Program
Read more