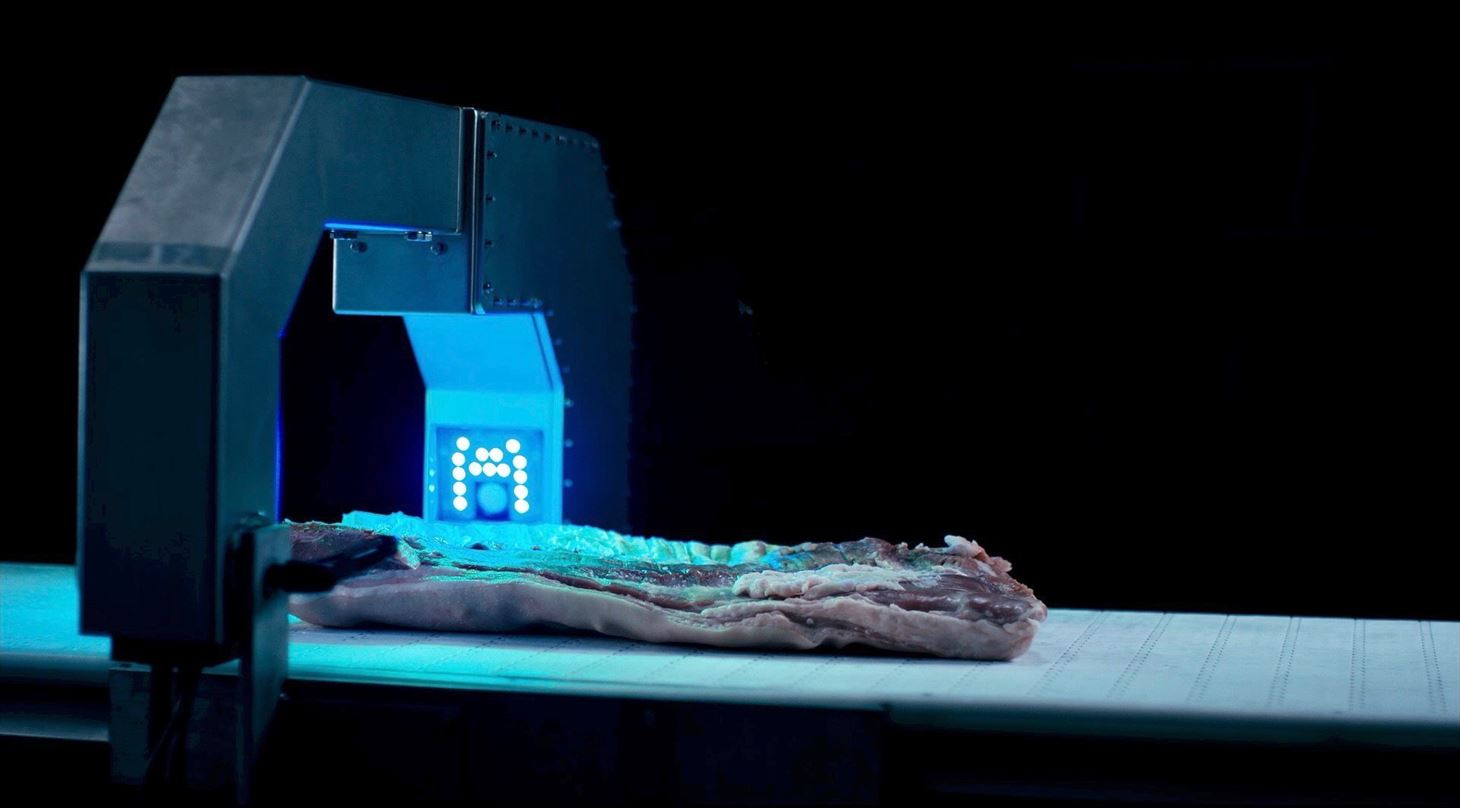 New robot pulls ribs from pork bellies
Press release 20 March 2017
DMRI has developed a robot that pull single ribs from pork bellies. It eliminates some of the physically demanding work at slaughterhouses.
Slaughterhouses will now be able to automate a physically demanding task currently performed by slaughterhouse workers, who manually loosen the ribs from the pork belly before it is further processed for the Japanese and Korean markets.
"There has long been a need for this equipment, because it eliminates several physically demanding job functions, thereby increasing productivity and improving the working environment at the slaughterhouses," says Carsten Jensen, Product Manager at DMRI.
In the single rib equipment, the pork belly initially passes through an x-ray scanner, and the scanned 2D image is analysed and processed on a computer. Orders are then sent to an industrial robot, which moves a special tool down to the pork belly ribs and loosens them three at a time, until all 12 ribs have been loosened. The concept received an enthusiastic response at the IFFA trade fair in Germany last year.
DMRI and the recently merged Frontmatec, Tandslet, have signed a cooperation agreement on the final development, sale and service of the new state-of-the-art robot, which is expected to be implemented on the first slaughter line in 2018.
"The development is a good example of DMRI's new development strategy, which focuses on the development of standard platforms. The strategy also ensures that the final product is tailored to the individual slaughterhouses, thereby making the technology relevant for many customers. The development is now far more user-driven, so it will be possible to achieve both faster development times and synergy in relation to the business partners' resource consumption," says Carsten Jensen.
The cooperation agreement between Frontmatec and DMRI was signed on 17 March 2017 by Andreas Jensen, Managing Director at Frontmatec, Tandslet, and Carsten Jensen, Product Manager at DMRI.
See video presentation of the concept here.