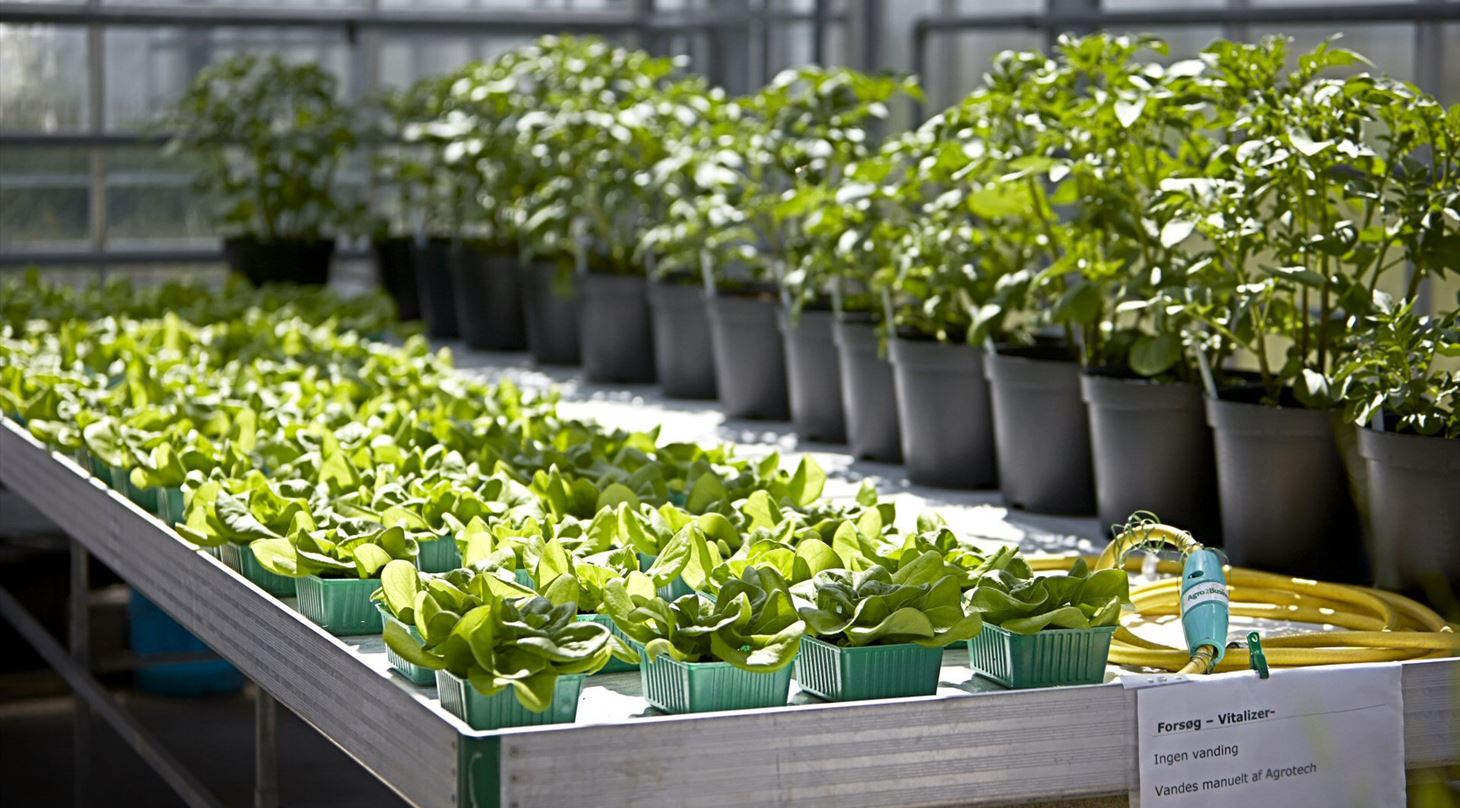 Optimising plant growth
Plants in greenhouses or other places where the climate can be controlled are seldom cultivated under optimal climatic conditions. Often climate "set points" based on historical performance are used. The optimal production conditions are rarely achieved and likewise for the optimal economic use of resources for heating, artificial lighting and CO2 levels.
DTI can measure a plant's level of photosynthesis under different climatic conditions regarding temperature, light and CO2 levels, we can determine whether a certain plant will give a higher photosynthesis – and therewith a potential increase in growth by - either singly or in combination:
Increasing temperature
Increasing light levels (whether it makes sense to use artificial lights)
Increasing the concentration of CO2 levels
DTI can perform photosynthesis measurements on single plants or on a smaller plant population and give an indication of when best to change the climatic conditions (set points) depending on the irradiation and temperatures outside.
How can Danish Technological Institute help you?
Measuring photosynthesis on single plants or smaller plant populations in order to determine growth potentials
Indication of which external climatic conditions necessitates a change of "set points"
Perform growth experiments with different climatic settings, compared to standard climatic settings