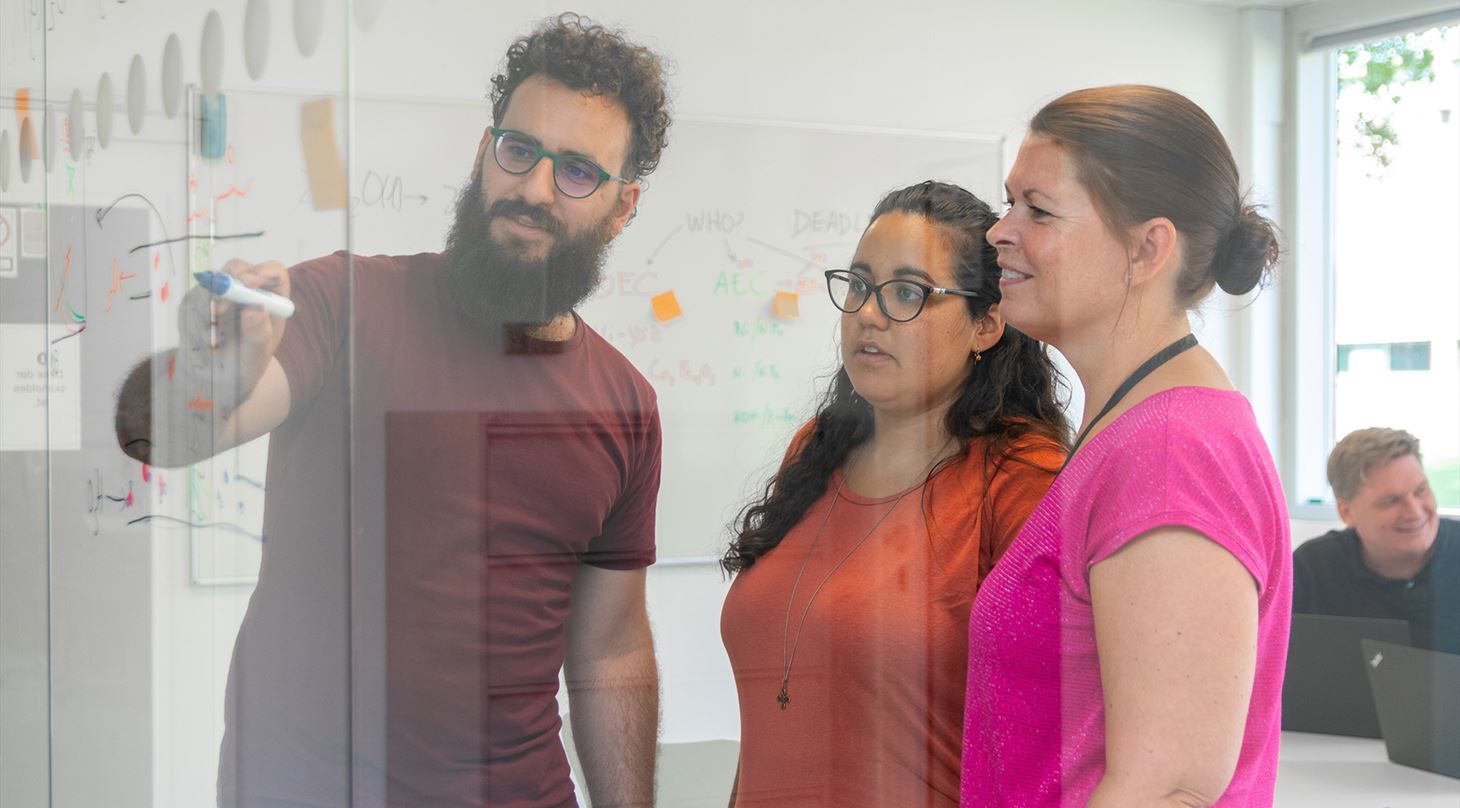 Participation and Coordination of Funded Projects within Energy Materials
We support projects in different roles ranging from project participants up to full coordination of both proposals and the projects themselves. A unique combination of technical expertise and proposal writing, and project coordination experience helps us take the lead on all stages of the proposal/project for a range of projects focused on catalysis for energy applications and batteries.
In the proposal phase, our large network of potential consortium partners enables us to bring together the necessary expertise and resources to tackle even the most complex projects. We are proud to work with both international and Danish partners, and we believe that our project partnerships with companies help them succeed on the global stage.
We aim for highly collaborative projects, working closely with partners to ensure that everyone is aligned and working towards the same goals. We have a team of experts dedicated to managing complex projects with large consortia. We work with both international and Danish partners, and our mission is to make Danish companies visible on the global stage.
If you are looking for a partner within the energy materials, catalysis, or battery fields, we would like to talk to you about the possibilities. Our experience covers both EU funding opportunities such as Horizon Europe and the EIC programs, as well as Danish national funding, e.g. from Innovation Fund Denmark and EUDP.
Currently we are participating in the following projects:
DARE2X
The Danish Technological Institute is also leading the DARE2X project, which is focused on developing a process for producing fossil-free ammonia for use in fertilizer and green fuel production. This international project brings together a consortium of partners from across Europe to work on developing a more sustainable way to produce ammonia, which is currently produced from natural gas on large chemical plants. By using plasma technology to produce ammonia at lower temperatures and pressures, the DARE2X project aims to make it possible to produce ammonia in smaller, more local plants powered by renewable energy sources like wind and solar.
Collaborate with us
If you need energy materials for your project, we can find the right or develop new materials with you for your application. The projects can be private or public funded through national or international funding instruments like Grand Solutions or Horizon Europe etc.
Contact Team Manager Christoffer Mølleskov (tel.: +45 72 20 10 55; email: chm@dti.dk) or Senior Specialist Erlend Bertheussen (tel.: +45 72 20 15 74; email: erb@dti.dk) to learn more about our project work.