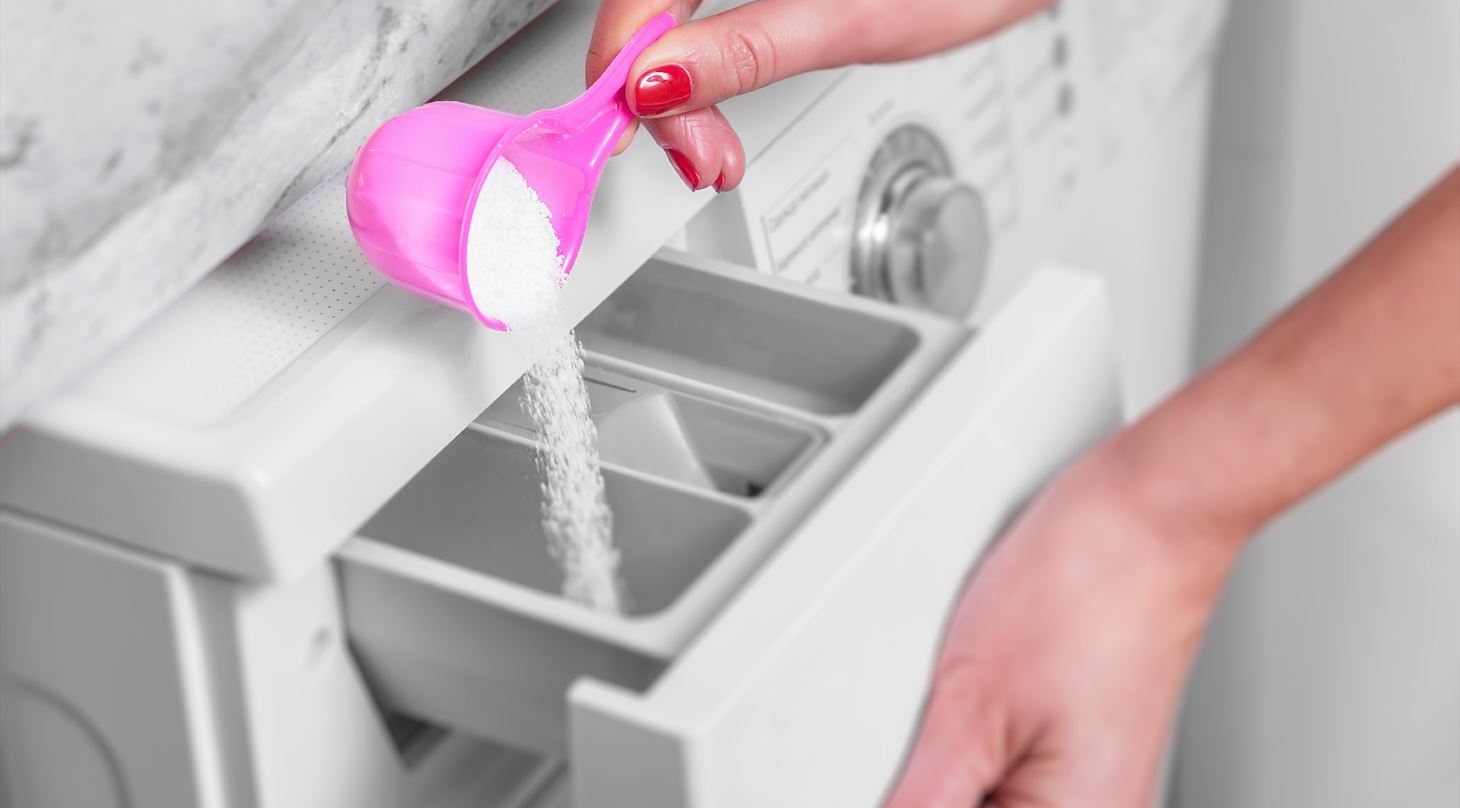 Plant residues can be used for new and sustainable laundry detergents
Photo: Nopa Nordic A/S
In co-operation with Nopa Nordic, Danish Technological Institute has taken important initial steps to develop new active ingredients for laundry detergents. Active ingredients contain crude oil or palm kernel oil, and they will be replaced by plant residues.
Excellent initial results have been obtained by the laundry detergent producer Nopa Nordic and Danish Technological Institute who in co-operation have developed new, sustainable active ingredients for laundry detergents. The ingredients are plant-based and can replace fossil ingredients, which will ensure sustainable laundering and cleaning.
18 million tons annually
The promising results form part of a two-year project supported by MUDP (the Environmental Technology Development and Demonstration Program) of the Ministry of Environment of Denmark.
The project has investigated if it is possible to make new sustainable active ingredients, so-called tensides, that normally are based on fossil oil or palm kernel oil. Tensides are surface-active constituents, and today they are used in various fields such as laundry detergents, cleaning products, personal care products, and food. Worldwide, 18m tons of tensides are produced annually.
From oil to coffee grounds and insects
Danish Technological Institute has investigated the possibility of using various alternatives to palm kernel oil such as spent coffee grounds, rice husk, food scraps - or even insects.
'Laboratory tests with domestic residual flows from the production of other types of vegetable oils than palm kernel oil have proven positive. That might be because it is a residual flow that naturally contains other chemical constituents – what we normally would define as contaminants. In other words, it might turn out that a waste product might pave the way for the creation of new, sustainable tensides for laundry detergents. Of course, we are very pleased about this, says Ms. Maria Barmar Larsen, Business Manager at Danish Technological Institute'.
Traditionally, the production of tensides has been based on fossil oil and connected with considerable GHG emissions. Therefore, fossil-based tensides are continually being phased out and partly replaced by tensides based on palm kernel oil, which is a residue product from the production of palm oil.
The goal is 100 percent sustainable tensides
The development of sustainable tensides has taken place in co-operation with Nopa Nordic A/S who produces laundry detergents, cleaning products, and personal care products. The clear objective of the company is to produce products based on sustainable sources.
'Recently, we have developed our products further, so they today are as sustainable as the market allows. Therefore, we now want to develop 100 percent sustainable tensides completely free from raw materials of fossil origin. So far, there have been no efficient alternatives that pay from a commercial point of view. We would really like to do something about that, says Mr. Nikolaj Haulrik, Chief Innovation Officer at Nopa Nordic'.
Testing plant-based residual flows will continue in the remaining part of the project. The potential of the residue flows will be further uncovered, and it will be investigated if it is necessary to remove contaminants from the residue flows or if they can be used the way they are.